Samsung's Exynos 5250 Dual Core Beast To Be Used In Next Nexus Phone?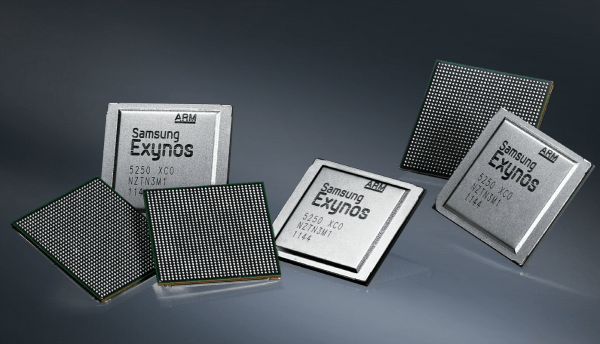 If I had to say the first words that came to my mind when I hear the word "Samsung", they would undoubtedly be "Galaxy S3" and "Exynos 4412" (that and "lawsuit"). Samsung's newest flagship phone has not only caught the mobile world by storm, but the powerful quad core processor that powers it has also made quite a name for itself. But Samsung has another wildcard up its sleeve: The dual core Exynos 5250 CPU. We are yet to see Samsung place this beast of a processor in any device yet, and it seems that the next Nexus phone might be the perfect device to showcase Sammys newest architecture. Trust me when I say that this chipset is definetely what you want in your next smartphone or tablet.
Samsung's Exynos 5 dual core CPS's made an official appearance on paper today that shed more light on just how beastly these chips are. The architecture is A15 based, clocked at 1.7Ghz, and is paired with the new Mali-T604 GPU. That means support for 2560x1600 WQXGA resolutions, WIFI display support, and LPDDR3 800MHz RAM. To put it simply, 30% less power consumption, smarter, and the efficiency to utterly destroy current A9 based quad core processors on the market.
So what is Samsung saving what I call "The Beast" for? Considering the Galaxy S3 has only been on the market for a few months and features the quad core Exynos 4412 (as does the newly announced Note 10.1 tablet), my guess is that Sammy will throw this bad boy in either a new tablet or in a new Nexus phone. With rumors of up to 5 Nexus devices coming out at the end of the year, Samsung could gain a competitive advantage hardware wise against other Nexus devices if they included this chip in their Nexus variant.
But hey...as we have no confirmation from Samsung in regards to the chip or a new Nexus phone, we unfortunately can't confirm any of this.
The good news is that we normally start hearing details about the next Nexus phone/phones in the fall, so we hopefully won't have to wait that long to find out.
What do you guys think? Is Samsung saving the Exynos 5250 for their next Nexus phone? Or do you think they are keeping it up their sleeve for something else?
Let us know what you think in the comments below!
Picture credits: images.anandtech.com