Samsung Report Incredible Record High Quarterly Earnings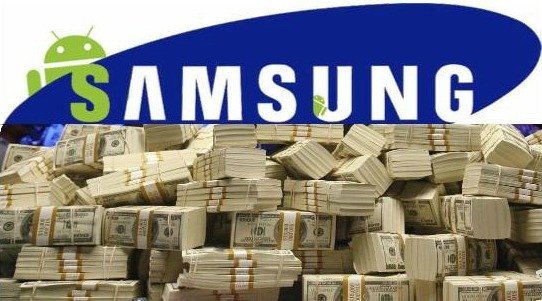 It's no secret that Samsung is moving an absolutely insane amount of Android devices right now, and in the process are also making insane amounts of cashflow. The Galaxy S2 was a massive hit with over 20 million sold, and Samsung seem willing to bet the bank that the Galaxy S3 will be "their most successful smartphone ever sold". A few days ago I wrote an aritcle about how Samsung seem to be moving into a monopoly like position when it comes to Android phones, and they do that as HTC, Sony, Motorola, and LG all seem to struggle. Samsung on the other hand sells like there's no tomorrow, and while I knew they must be doing well in terms of sales, I was shocked today to learn that after reading their Q1 reports that profits are up an unbelievable 82%.
That's just INSANE. Not only that, but Samsung also reports a 4.5 billion dollar quarterly net profit, which is a record for the company that's existed since 1938. The combination of tremendous sales of Android phones, cameras, home appliances, and other electronics have simply made HTC, LG, and Motorola look very weak in terms of numbers, and to make matters worse for other OEM's, those numbers came BEFORE the release of the Galaxy S3 next week.
Year on year growth was also staggering. The company earned 40 billion US dollars in revenue, which is a 22% increase compared to revenue a year ago. Samsung also managed to make records in operating profits, and turned in a record 5.1 billion, which is a 98% increase from a year ago. Net profits also increased 82% year on year.
That's honestly scary in a way. This isn't just growth...it's domination. I do realize that Samsung makes money on other things than just phones and tablets, but then again so do other OEM's like LG, Sony, ect. But no other company are throwing numbers like this, and it's great to see Androids biggest manufacturer having the best success it's ever had.
What remains to be determined however, is how bad it is for the rest Android OEM's. Make no mistake though... it's shaping up to be a HUGE year for Samsung and Android.
Congrats on the success Sammy :-D
Picture credits: (logo) Phandroid.com (cash) colourbox.com