Samsung Gloats About Beating Apple In British Court Over Tablet Design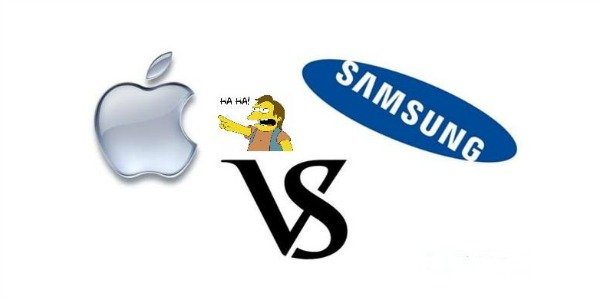 NEXTPITTV
Back in August of last year, Apple successfully convinced a European court to ban the Samsung Galaxy Tab 10.1 here in Germany, stating that it " looks too much like an iPad". Samsung made a few tweaks to the device, and the ban was lifted shortly thereafter, but it still hasn't stopped Apple from attempting to ban the tablet. Well today, a British court not only ruled that Samsung's tablet doesn't infringe on Apple designs, but also (according to Samsung's statment) took a pretty hard jab at Apple and their "claims".
England's High Court Of England & Wales felt there were plenty of differences that are easily recognizable between the iPad and the Galaxy Tab 10.1, and has stated that Samsung tablets can continue to be sold throughout the UK. Samsung apparently contacted Pocket-Lint to spill the details on the whole trial. Here's the entire statement, which I found pretty entertaining...but before I give you the statement, I just have something to quickly say to Apple...**ahem**: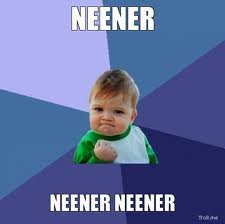 With that being said, here's the full statement:
"In a ruling on July 9, 2012, the High Court of England & Wales sided withSamsung that the designs of the Galaxy Tab series of products are 'different' from an Apple tablet design, and do not infringe Apple's Registered Community Design No. 181607-0001. Samsung products subject to this trial were the Galaxy Tab 10.1, the Galaxy Tab 8.9, and the Galaxy Tab 7.7.
"Samsung had requested this voluntary trial in September 2011, in order to oppose Apple's ongoing efforts to reduce consumer choice and innovation in the tablet market through their excessive legal claims and arguments. Apple has insisted that the three Samsung tablet products infringe several features of Apple's design right, such as 'slightly rounded corners,' 'a flat transparent surface without any ornamentation,' and 'a thin profile.'
"However, the High Court dismissed Apple's arguments by referring to approximately 50 examples of prior art, or designs that were previously created or patented, from before 2004. These include the Knight Ridder (1994), the Ozolin (2004), and HP's TC1000 (2003). The court found numerous Apple design features to lack originality, and numerous identical design features to have been visible in a wide range of earlier tablet designs from before 2004.
"Equally important, the court also found distinct differences between theSamsung and Apple tablet designs, which the court claimed were apparent to the naked eye. For instance, the court cited noticeable differences in the front surface design and in the thinness of the side profile. The court found the most vivid differences in the rear surface design, a part of tablets that allows designers a high degree of freedom for creativity, as there are no display panels, buttons, or any technical functions. Samsung was recognised by the court for having leveraged such conditions of the rear surface to clearly differentiate its tablet products through 'visible detailing.'
"Samsung welcomes today's ruling by the High Court, which affirms Samsung's commitment to protect its own intellectual property rights while respecting those of other companies. Samsung believes Apple's excessive legal claims based on such a generic design right can harm not only the industry's innovation as a whole, but also unduly limit consumer choice."
OUCH. That stings a bit. Apple also apparently contacted Pocket Lint, and stated that "It's no coincidence that Samsung's latest products look a lot like the iPhone and iPad, from the shape of the hardware to the user interface and even the packaging. This kind of blatant copying is wrong and, as we've said many times before, we need to protect Apple's intellectual property when companies steal our ideas." Hmm..anyone ever why Apple hasn't gone after Asus and the Transformer Prime tablet, considering that it really does VERY much resemble the iPad? Could it have something to do with the fact that Samsung just happens to be their biggest competitor? I wonder...
Sorry Apple, but as someone who's owned both an iPad and a Samsung Galaxy Tab 10.1, I can tell you that the only similarities are the following:
A screen
A square screen
A power button
A volume button
A headphone jack
You can touch the screen and it does stuff
That's ALL. And for Apple to honestly state that the "user interface" is a "blatant copy" of the iPad's is just ludicrous. Funny how Apple talks about copying, especially after the many features they stole from Android and threw into IOS 6. I'm glad Google isn't all about lawsuits, but sometimes I really wish they would just sue the hell out of Apple just one good time.
Picture credits - troll.me, http://pockethacks.com, and newgrounds.com (edited by myself)