Qualcomm roadmap leaked: details two new killer Snapdragon chips to blow your mind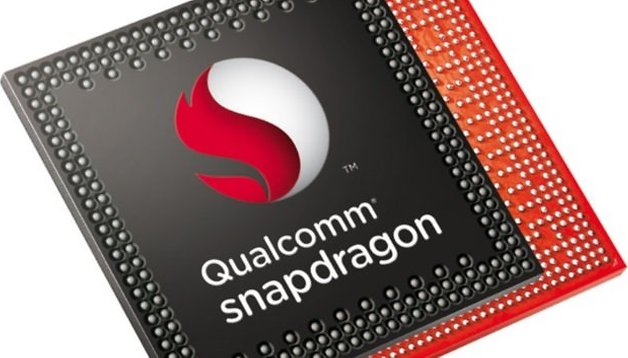 A product roadmap outlining semiconductor manufacturer Qualcomm's plans for 2015 has just leaked, outlining plans for two killer new chips: the Snapdragon 815 and Snapdragon 820. These chips will make their way into late-2015 flagships like the Galaxy Note 5 and possible new offerings from Motorola and Google. At the very least, they will be the standard for early 2016 devices like the Xperia Z5 and HTC One (M10). NEXTPITTV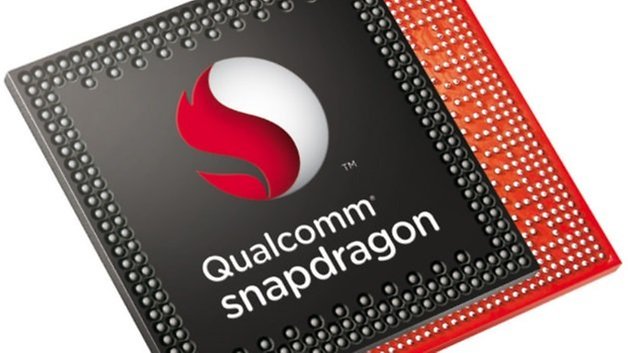 While the Snapdragon 810 is only just making its way into smartphones available for you to get your grubby little fingers on, like the LG G Flex 2 (take a look at our hands-on LG G Flex 2 review) and the Xiaomi Mi Note Pro, the Snapdragon 815 and Snapdragon 820 will be the chips to look out for in the second half of the year. The roadmap also shows a few more Snapdragon chips coming out later this year: the Snapdragon 620, 625 and 629 for more mid-range devices along with the Snapdragon 616.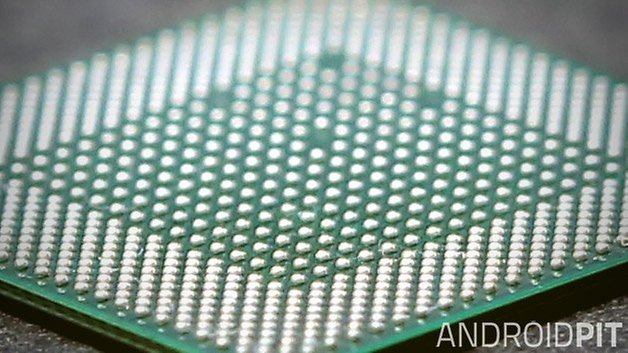 The Snapdragon 820 is an octa-core 64-bit SoC based on the new Taipan architecture. It'll also be based on the 14 nm process, a first for Qualcomm and the chip will also see the return to a custom Qualcomm core. The Krait cores in Snapdragon chips prior to the Snapdragon 810 were Qualcomm jobs, but the 810 made the switch to an ARM v8 setup. The wow-factor doesn't end there though: the Snapdragon 820 will rock Cat. 10 LTE modem, faster RAM support for 4 GB and above and the Adreno 530 GPU. Wow just doesn't cut it.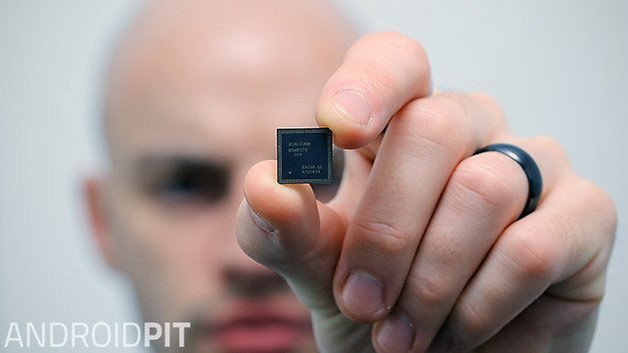 The Snapdragon 815 is equally impressive. A 20 nm chip based on ARM's big.LITTLE architecture, the octa-core setup will feature four TS1 and four TS2 cores (as opposed to the 820's eight TS2 cores). The Snapdragon 815 brings Qualcomm's own Adreno 450 GPU and also carries a Cat. 10 LTE modem and the same LPDDR4 RAM support as the Snapdragon 820. There are several other chips detailed on the roadmap which you can check out below.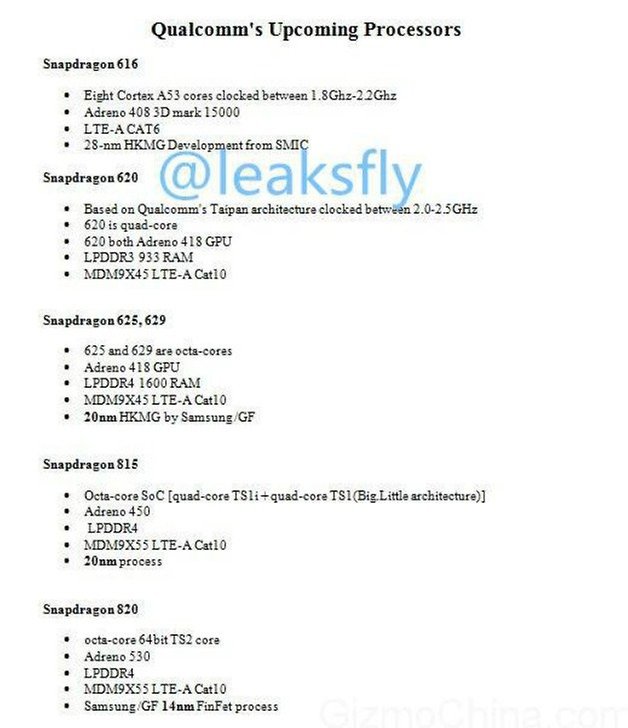 Just how powerful do you expect smartphone chips to get? How much power do we need?