Pokémon Go pro: this grandpa uses 15 phones to catch em all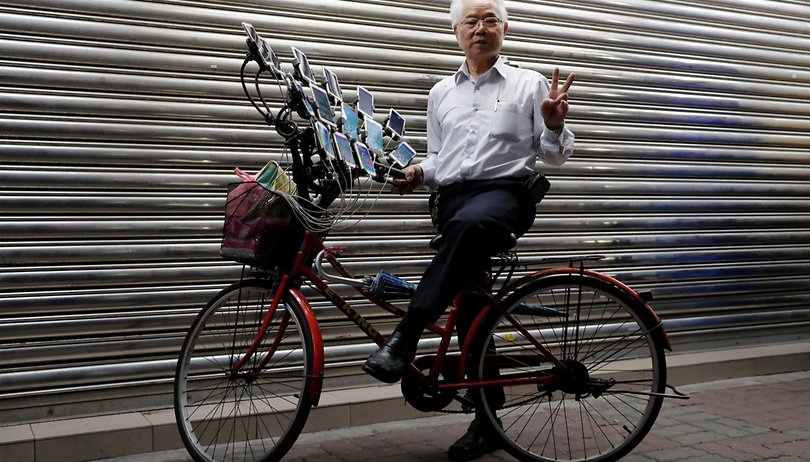 Have you collected all the Pokémon from the Kanto, Johto and Hoenn regions already? Do you ruthlessly take gyms for your team and bring down Legendary Pokémon in raids by yourself? Well, it might be time to step your game up, because Mr Chen, a 70-year-old Taiwanese man, is the real Pokémon Go Pro.
As he cycles through Taiwain's capital Taipei, Chen San-yuan might turn more than a few heads with his impressive setup. A minor local celebrity and an online sensation, he has rigged up 15 phones to the front of his bike, along with cables and power banks for maximum play time.
In an interview with Reuters Television, Mr Chen said that he first started playing the game with one phone when his grandson introduced him to Pokémon Go in 2016. However, he "kept playing and playing" and at that point one smartphone was not enough - it became three, then six, then nine, until he got to 15.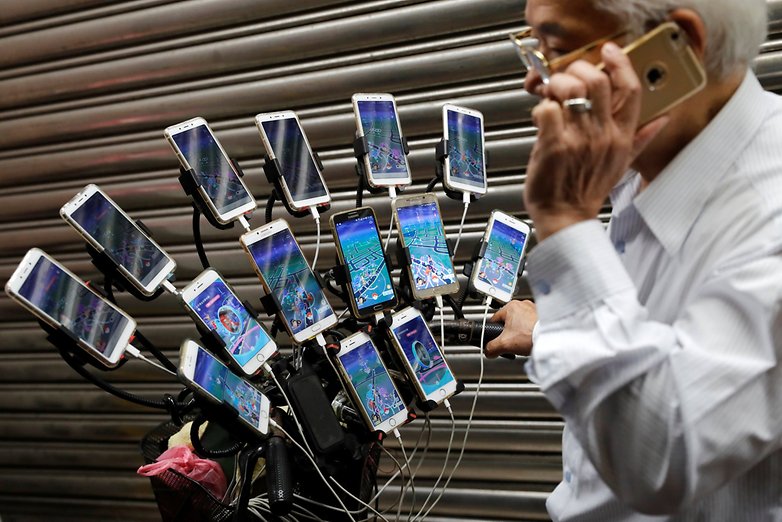 Mr Chen's gear costs around $4800 and he uses $300 on in-game purchases each month. The pensioner also admitted that sometimes he spends the whole night Pokémon hunting. This allows him to get to higher levels quicker, as well as capture rare and shiny pocket monsters. If you think that's incredible, you should know that Mr Chen also has a waist mount for his massive rig, which he uses when he decides to go for a walk, instead of cycling.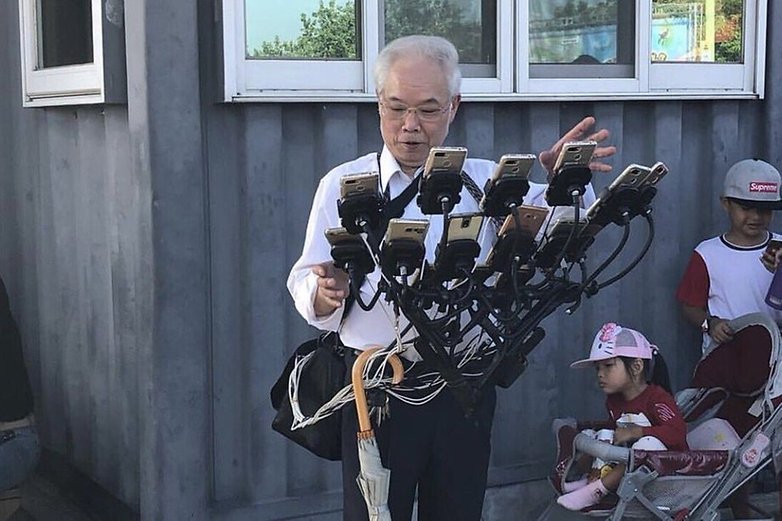 Yet, as a true pro, Mr Chen has not revealed his exact poke-strategies - we are not sure if he plays for team Valor, Instinct or Mystic, but we wouldn't try to take his gyms. His dedication to the game is impressive and if catching em all is possible, Mr Chen will be the one to achieve it first.
What do you think? Do you feel like a complete Pokémon Go noob in comparison? Let us know in the comments.