Two new 64-bit Samsung chips will set the standard in 2014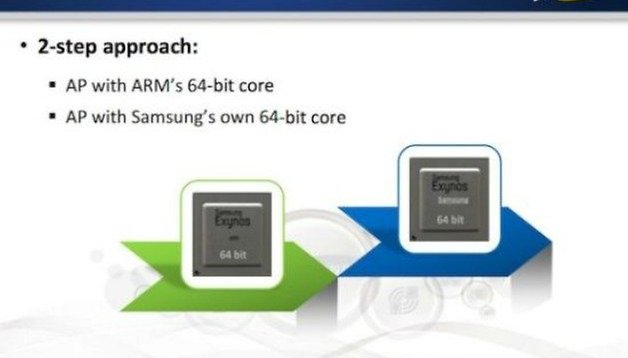 We've known for a while that Samsung will be releasing a brand spanking new chip with the Galaxy S5, as they do with all new flagship models, and recent rumors have pointed to the likelihood that the Exynos 6 processor will be demoed at CES in Las Vegas next week, so we'll have more details for you then. But the latest story goes that Samsung will also be demoing its own 64-bit processor alongside the Exynos 6, called the Exynos S.

This is significant for two reasons: the first is that this chip would not be based on ARM's existing architecture – that used in current Samsung chips and in the upcoming Exynos 6, which will also be a 64-bit chip – but will instead be a custom chip built by Samsung. The Samsung chip would still be ARM-compatible and would put Samsung in the big league of 64-bit processor production alongside Apple and Qualcomm, who already produce ARM-compatible processors of their own.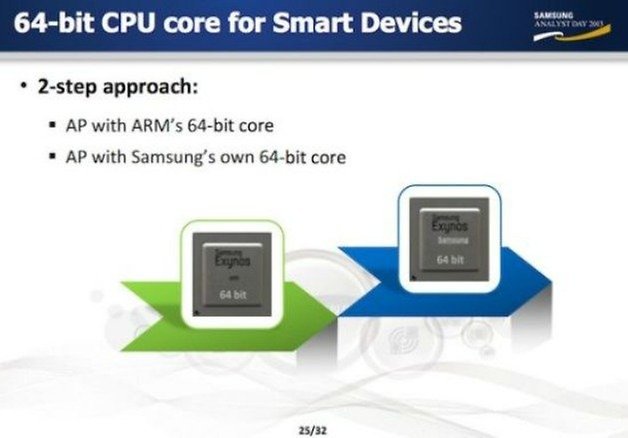 Despite possibly pumping out its own 64-bit chip in 2014, Samsung's Exynos S won't be faster than the ARM-architecture Exynos 6. The Exynos S chip will reportedly be 1.43 times faster than the current Qualcomm Snapdragon 800 processor, and the Exynos 6 will be 1.53 times faster. As yet we do not know if the Galaxy S5 will come in two variants: one with the Exynos 6 and one with the Exynos S (or Snapdragon 800), but both octa-core processors will be powerhouses that will be amongst the chips to beat in 2014.
Would you prefer a Samsung-built processor to a Qualcomm chip in the S5? Do you think Samsung-built chips will offer lower price points?