Mobile internet faster than Wi-Fi in more than 30 countries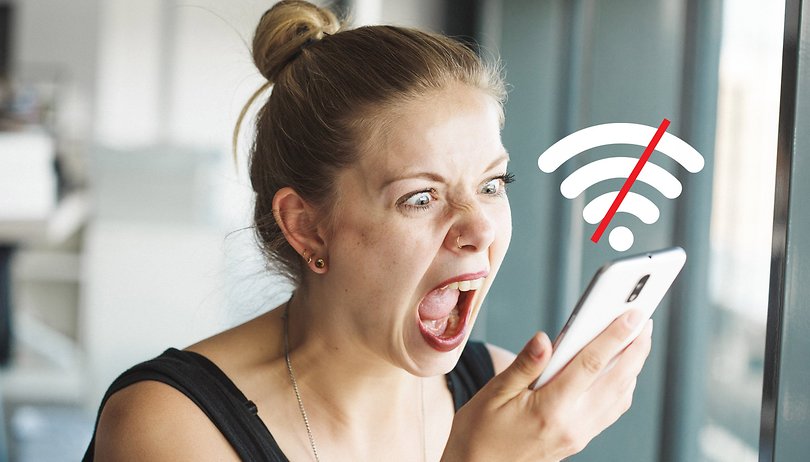 It's easy to assume that cellular data is slower than Wi-Fi on average. However, while that may have been true just a few years ago, it is no longer the case. According to a study conducted by OpenSignal, in 33 countries around the globe, mobile data now offers a faster download experience compared to Wi-Fi.
In most regions where broadband is relatively fast (like the US, Singapore and Hong Kong) there is little difference between the speeds of mobile and wireless networks. However, multiple African, European and South American nations experience a massive difference between cellular and Wi-Fi speeds.
One of the most striking gaps can be found in Australia - 13 Mbps advantage for mobile data compared to wireless. Lebanon follows closely - although the overall speeds for both type of networks are noticeably slower, mobile data has an enormous edge here too.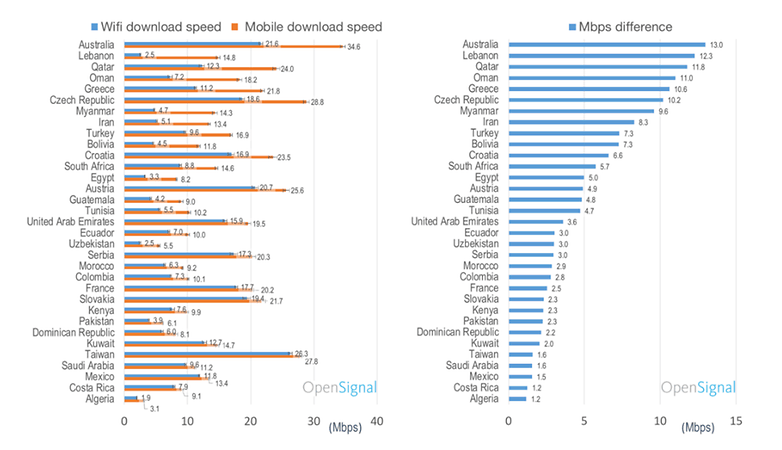 The OpenSignal study also pointed out that 'newer mobile network technology increases mobile's superiority'. In 63% of countries, 4G mobile networks offer faster downloads compared to Wi-Fi. In seven other regions, even 3G does has a modest advantage. This means that with the arrival and adoption of 5G, the gap will only grow. Broadband internet service providers need to make hasty improvements, if they do not want to be left behind in the dust in the near future.
However, the study also ask users themselves to reevaluate whether they want to use Wi-Fi as often as they do. Most current smartphones automatically switch to Wi-Fi the moment it becomes available without performing a speed/quality check (there are exceptions like Huawei devices). In the future, that might not be an optimal decision. For now, a vast number of users still have cellular plans with limited data, so Wi-Fi might be preferable despite its lower speed.
What do you think? Is your mobile network faster than your Wi-Fi? Let us know in the comments.