LG G Flex 2 poster spotted at CES 2015 - will it be announced later today?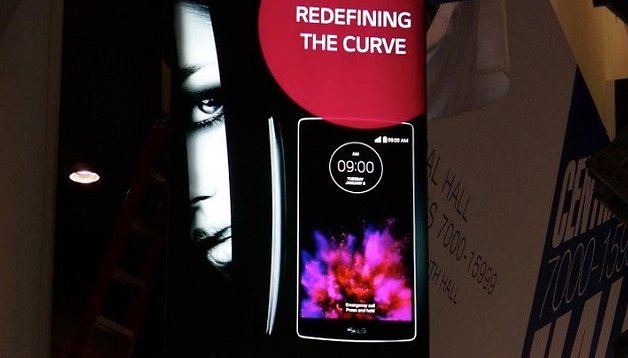 Despite not officially opening its doors until tomorrow, the LG press conference at CES 2015 will be begin later today. We'd already speculated that a successor to the LG G Flex could appear at CES, but this just became one step closer to reality with a leaked image from the show floor appearing online displaying the new LG G Flex 2. Update: The LG G Flex 2 has officially been revealed! Read our hands on LG G Flex 2 review right now, or continue below for the earlier story.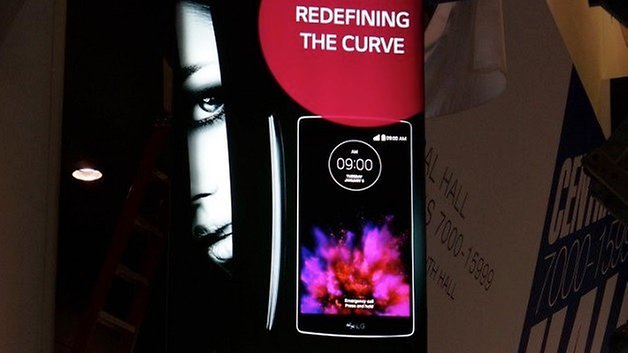 The Verge uploaded the image of the near Clockwork Orange poster for the new device, though it sadly doesn't reveal a great deal about it. Design-wise it's looking similar to the LG G3 albeit sporting the classic G Flex curve (which incidentally doesn't look noticable more or less pronounced than the last iteration). Check out the leaked picture in full below.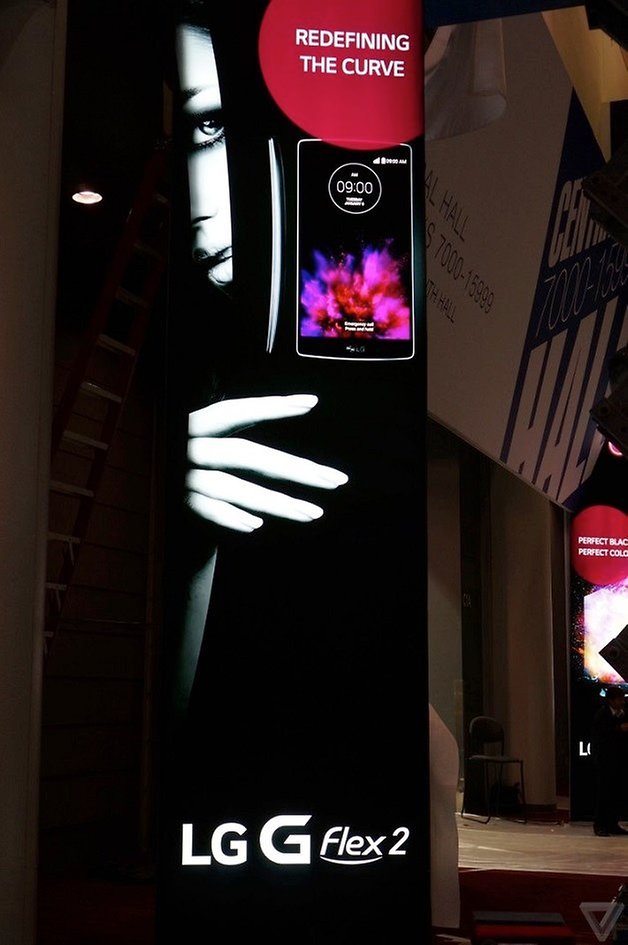 We'll be at CES later today so we'll keep you up to date with all of the news from LG.
Is the LG G Flex 2 a device that you're excited for?