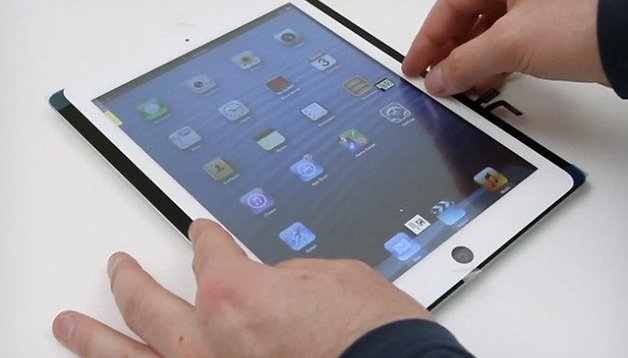 Despite the anticipation of all the Apple's launch event on September 10th (and then on September 11th in China) for the iPhone 5S and most likely the iPhone 5C, which may well appear in China first, we've just seen a video that seems to show the housing components of the new iPad 5. There's also the possibility that new iPads will appear at the launch events next week, but it's more likely that they will be delayed for another couple of months.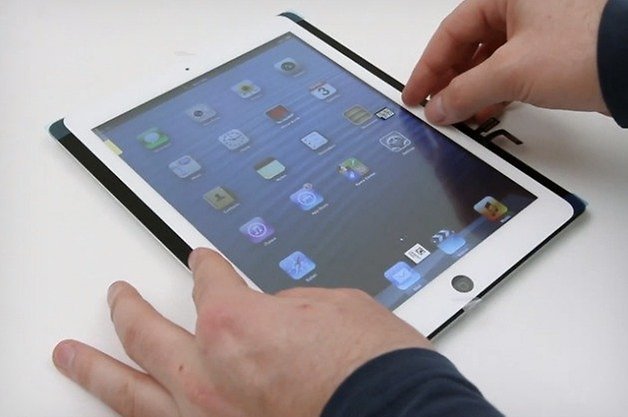 The video, uploaded by Unbox Therapy, matches previously leaked images from 9to5 Mac of the new, squarer-edged iPad 5, and also seems to confirm the thinner dimensions and lighter weight of the updated tablet. The major change is to the form factor: the same screen size as the iPad 4 appears on the updated iPad 5, but the bezels are significantly thinner: two-thirds of an inch overall (or 15 mm). The iPad 5 will most likely host a Retina display but of course the chassis gives no clues as to the display that will be used in production. The new iPad mini will also purportedly host a Retina display when it is released.
The design changes are largely dictated by the iPad mini, and the overall shape of the iPad 5 is squarer with boxier edges and corners. The volume button gets a tweak into a double button array instead of a rocker and there's some upgraded stereo speakers too. The whole shebang looks pretty sexy and seems to take a few design cues from other manufacturers too, but I won't get into that here in case Apple's litigation team get upset.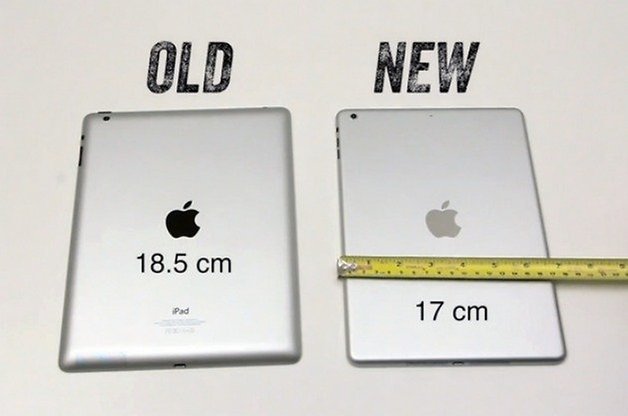 Will this updated iPad affect your purchasing decisions in terms of the new Android tablets we're about to see? Who makes the best tablets anyway? Share your thoughts below.