HTC U12 Life review: sexy and it knows it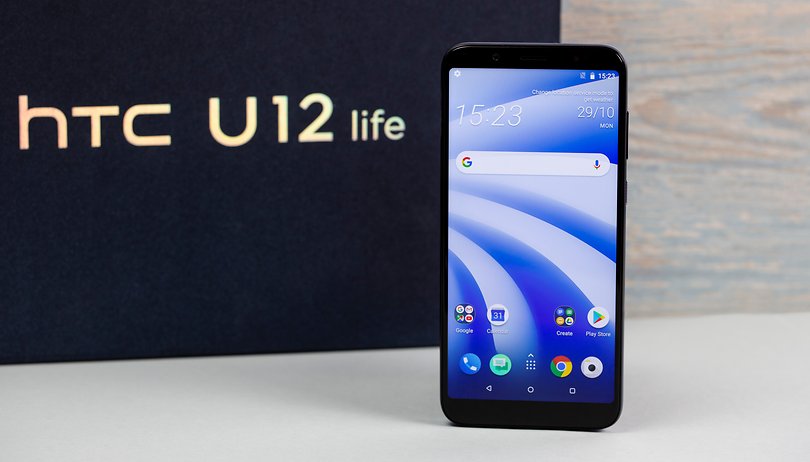 It has been more than 8 years since we met - the first time I held an HTC in my hands was in 2010. It was also my first foray into the Android world. Now, almost a decade later, the reunion has made me a little nervous. After my brief relationship with the HTC Desire, a new one has begun with the company's current mid-range device. The HTC U12 Life, of course, can't be compared with one of my first smartphones. The evolution is noticeable. Eight years is a long time. The little brother of the U12+ makes that clear.
Good
Good size

No sign of a notch

Good battery life

Headphone jack

Expandable storage via microSD
Bad
Camera app is slow

Screen too sensitive

No quick charge
HTC U12 life release date and price
The HTC U12 Life has been on sale since last October for only £299, one of the most competitive price categories. It is available in two original shades: Moonlight Blue and Twilight Purple, or light blue and lilac. Unfortunately, the U12 Life is not currently available in the US, however.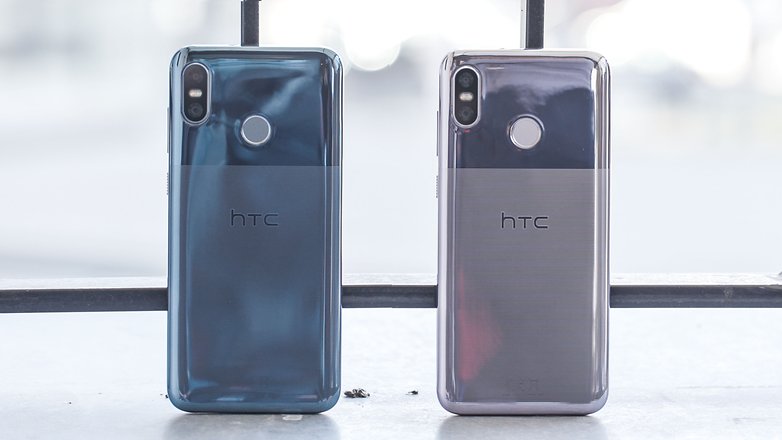 Sexy, original and handy
What first drew my attention to my new partner was its elegance and originality. It seems it's still possible to have a little excitement in the mid-range. And sex appeal. Thank you, HTC! And although I repeat, it has nothing to do with that Desire that accompanied me 8 years ago and comparisons have no place, I could not help it: the years have aged HTC phones well. The device is pretty sexy now. Especially if you look at it from behind.
The U12 Life presents some very aesthetic and novel stripes in the lower back, the so-called HTC 3D Ultra Stripes. Beyond being a good fit for the HTC's body, these 0.3 mm deep lines are pleasant to the touch and ensure that the U12 Life does not lose its characteristic shine. Besides, you can't see fingerprint smudges so much. Thank goodness, because I can't take it anymore with new smartphones and their fingerprints all over the place. That's enough.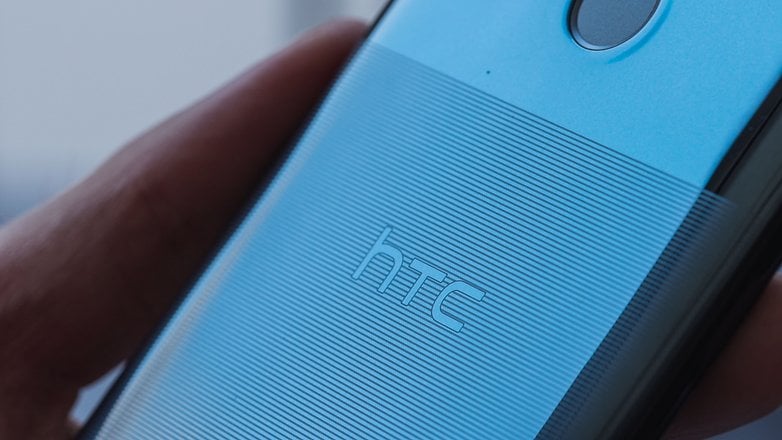 Thanks to these characteristic stripes, its crystal design (called Liquid Surface by the brand and which is inherited from the U12 line, along with the name) looks impeccable - almost like a mirror that creates different shades of blue or violet, depending on the model and the light it reflects. Contributing to this is the metallic look of the special processes used by HTC to create this beautiful smartphone cover.
On the back we also find the fingerprint reader, which is fast as a bullet. No complaints at this point - it's great. To its left, the double camera placed vertically resembles that of the iPhone X, XS or XS Max quite a lot. They even protrude out the same way.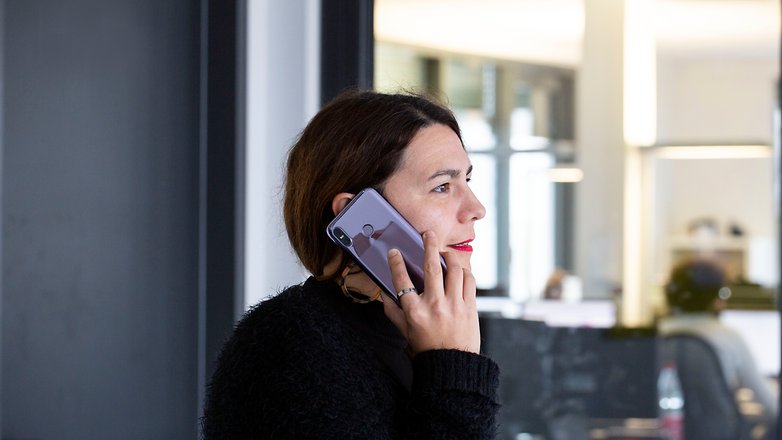 Another strong point is of the HTC U12 Life is its size, neither too small nor too large. Small enough to handle it with one hand (and believe me, my hand is not very big) and very comfortable to hold, thanks also to its rounded edges and corners. This HTC U12 Life has a real "body".
Ultra-sensitive screen without a notch
The HTC U12 Life is not only beautiful from behind. Looking at it from the front, the phone is elegant and fashionable. The front also features a 6-inch Full HD+ screen , which offers a good resolution, vivid colors and a more than decent brightness, which was well adapted to all the situations in which I've used it (always in automatic mode, although you can also choose the one that suits you best in manual mode). Even in broad daylight on these sunny autumn days in Berlin, I was able to read the screen very clearly.
The absence of notch stands out. These days notches are everywhere and it's a joy not to find one, without renouncing the 18:9 ratio - my favorite.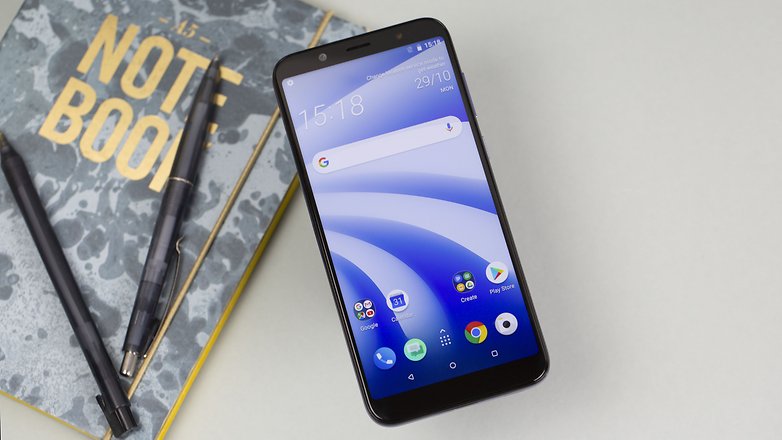 Yet, I'm sorry to say that I've had ups and downs with the screen. It couldn't all be so pretty. The panel of the U12 Life is so sensitive that just holding the smartphone in my hand and sliding my finger on the thin side edges opened an application accidentally. And that's when the drama started. Videos played when they shouldn't, applications moved from one screen to another or slipped into one of the folders, selected WhatsApp conversations... I don't even want to tell you how many times I just grabbed the smartphone and unlocked it and asked me if I wanted to connect my BOOM speaker... You drove me a little crazy, HTC! Even my coworkers can vouch for that. Being sensitive is fine, but that much?
Goodbye Android One, HTC Sense is back
Last year, HTC surprised us a little and released its HTC U11 Life with Android One, i.e. Android pure, and with an upgrade guarantee. This has changed, and it's a shame, really. Now, the manufacturer is relying on its Sense interface again. This iteration is more simplified, lacking Sense Companion or the NewsRepublic app. But Blinkfeed is still on board. Although I confess I haven't used it, it's probably useful to some.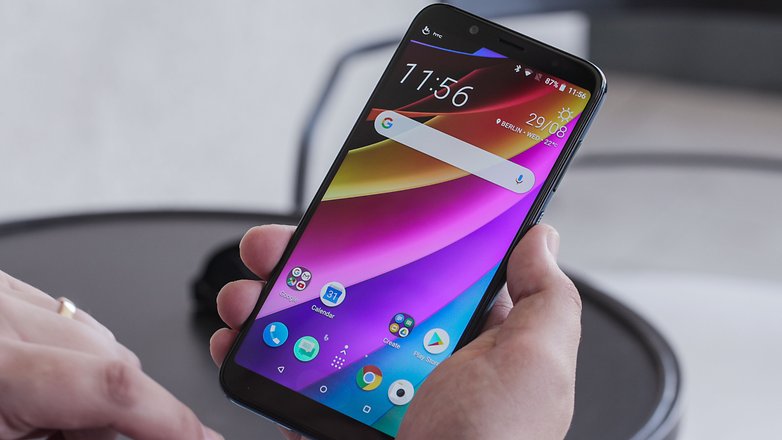 HTC uses its own icons for applications, but leaves Google apps aside. The icons of the phone app, SMS and contacts, which are quite different from what we are used to, attract attention.
The operating system is Android 8.1 Oreo and an upgrade to Android Pie has not been confirmed yet. A pity...
No trouble with daily use
After showing you the superficial side, it's time to see what the HTC U12 Life is hiding under the hood. The device sports a Snapdragon 636 that performs perfectly in every day use. The performance is fluid, has no multitasking troubles and is fast and effective. It does well with games too, but if you are a dedicated gamer this is not your ideal companion. Games with very high requirements will make it struggle from time to time.
In addition, the U12 Life has 4GB of RAM and 64GB of internal memory that can be expanded via microSD. A good point in its favor.
HTC U12 Life compared to similar devices
HTC U12 Life
Honor 10
Pocophone F1
3D Mark
Sling Shot ES 3.1
948
2825
3707
3D Mark
Sling Shot Vulkan
758
2989
2726
3D Mark
Sling Shot ES 3.0
1472
3232
4046
3D Mark
Ice Storm Unlimited ES 2.0
19779
30945
53387
Headphone jack and stereo speakers
This U12 Life comes with a mini headphone jack, something I appreciate infinitely, and stereo speakers. The sound isn't bad, but it's also nothing spectacular, I would have to say. However, the headphones that come in the box are there only to save you if you don't have a better pair on hand. They're good for calls and little else. I've even had trouble listening to WhatsApp audios while walking around the city.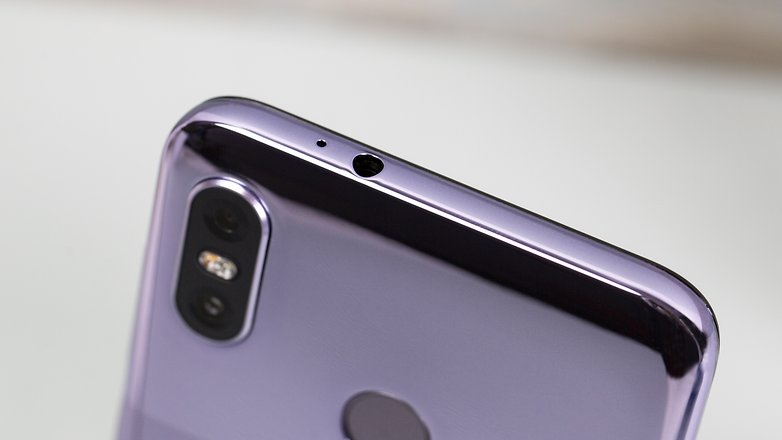 Pictures aren't your strong suit, HTC
We come to the aspect that interests me the most or quite the opposite, depending on the case. You know yourself, try a little and then comes the day to day, where you have to prove yourself. And in terms of smartphones, for me that is the camera. I take pictures all the time, of everything and everyone.
The double rear lens of this HTC U12 Life caught my attention. It is true that this is not a sign of better photos, especially in the case of Google and their Pixels, but HTC has taken this aspect seriously. Its two rear 16 MP and 5 MP cameras allow the smartphone to have the oh-so fashionable bokeh effect in portrait mode. It's not something I use too much, but it's good to have it.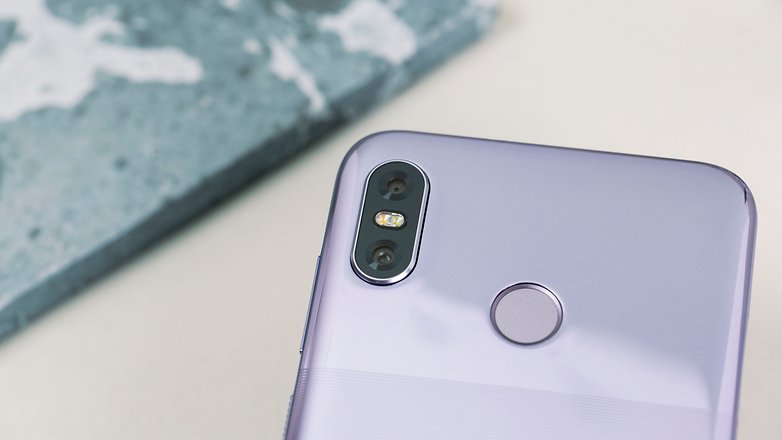 In practice, the result is optimal when we have good lighting or outdoors. Same for normal photos. In the daytime the shots are good. At night or in low light, the camera flickers and the colors cease to be vivid. They tend to look a little gray outside, while they go a little yellow-ish inside the house with the lights on.
And in low-light conditions, is when the camera is slow and has managed to disappoint me. It takes a few seconds from when you shoot until the photo appears, which makes the photos blurry. It took me a while to realize this, but when I tried to fix it by holding the same position to prevent the snapshots from getting ruined, it was completely impossible. The 13 MPs of the front camera are noticeable, and the selfies aren't bad at all.
You can see what I mean in the photo album:
The camera app is simple and intuitive, but often stutters when you shoot a few photos in a row. And believe me, if you have a dog and you want to portray it, as is my case, you have to take several snapshots until you get a good one.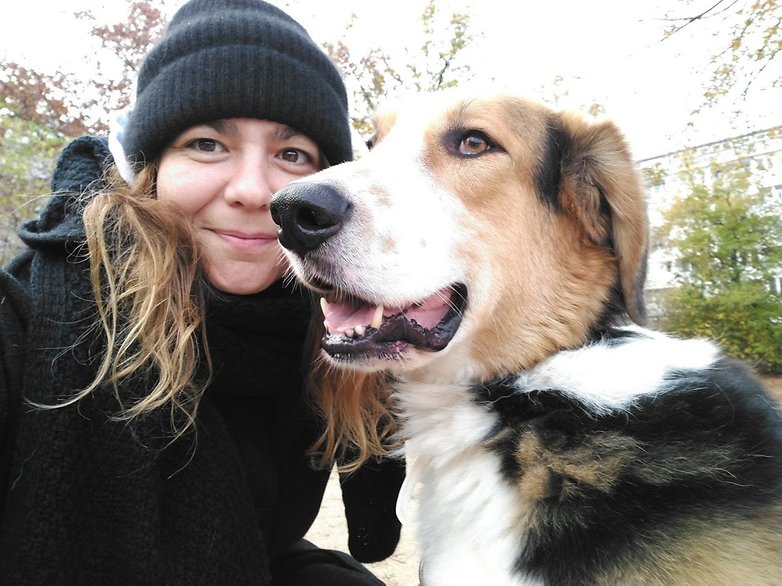 Falling in love with autonomy
My smartphone is like an extension of my hand. It goes with me everywhere and I'm almost always using it. Yes, I confess, I'm a little addicted. That hasn't changed with the HTC U12 Life. This is where the device really got me. The U12 Life has a lot of stamina . At no time has it left me hanging, the battery has lasted well into the night on more than one occasion. I only charged when I was going to sleep and needed it for the next day, but I'm sure it would have endured until the morning without a charge, at least until my arrival at work.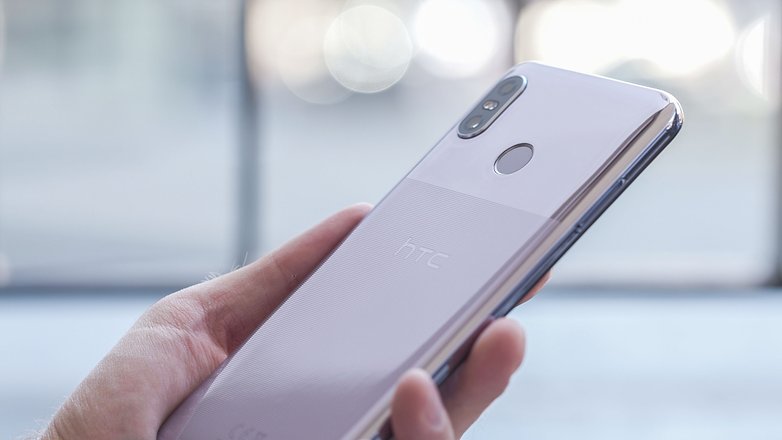 The 3,600 mAh battery is noticeable. In my daily use or abuse of sending WhatsApp audio messages, calls, consulting Google Maps to get almost anywhere, reading emails, checking social networks, uploading photos to Instagram, editing them, looking at the AndroidPIT website to see how the articles are going, looking for any nonsense on the Internet, etc. the HTC U12 Life has never failed me. This made me very happy and it's why I feel in love with the HTC smartphone.
It's true that it doesn't have a fast charge and that you need about two hours to get it back to 100%, but since I only plugged it in at night it hasn't caused any inconvenience. However, that's a negative point for its price.
HTC U12 life technical specifications
Final verdict: beauty is not everything
HTC once again makes it clear that aesthetics are important to them and the truth is that they still offer beautiful smartphones. Is that enough to stand out from the competition? The smartphone market in the price range between £300 and £400 has exploded, and to be the prom king or queen you need more than beauty. At least in my opinion. For a lasting relationship, like the one you have with your smartphone, I need a little more action. And, I'm sorry U12 Life, but you bore me a little... Our time together was pleasant, but it's over.
It is true that the device has a good autonomy and that the performance has been sufficient for my needs, but I want something more, apart from a better camera. It leaves a good taste in your mouth, but just like restaurants with OK food, you rarely come back. It's not that easy. Times are tough in the mid-range, with competitors like the Pocophone F1 offering high-end features at extremely low prices. HTC has made a great attempt but, although the U12 Life can probably meet the needs of any user, unfortunately not many will buy it. Of course, the design effort is still appreciated.
It's been a pleasure, HTC. Brief but intense. It was nice to see you again. Who knows, maybe in the future we'll have a chance...