Fortnite once more outshines PUBG at the Golden Joystick Awards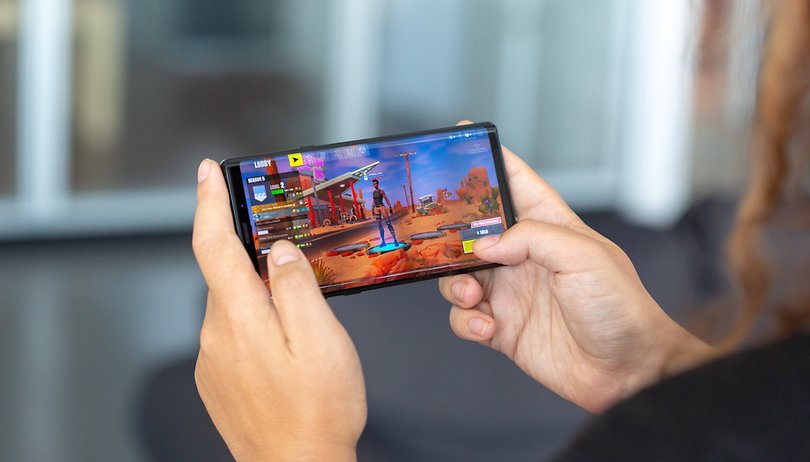 This year's Golden Joysticks, the video game accolades awarded by GamesRadar and voted for by millions of players online, have been announced and it's no surprise to see Fortnite and PUBG, the battle royale games that defined 2018 more than any other format, be honored. Fortnite fought its way to the coveted top spot, but PUBG also took home a chicken dinner.
Epic Games' Fortnite was crowned Ultimate Game of the Year and Competitive Game of the Year and it's easy to see why. The game's combination of the trendy battle royale format with a compelling tongue-in-cheek art style, variety of modes and items to ensure longevity, and an effective free-to-play profit model, is a perfect storm of clever marketing and good design.
PlayUnknown's Battlegrounds may be Fortnite's predecessor and closest rival, but has ultimately fallen short of the mass appeal of Epic Games' smash hit. But PUBG won big in its own way. PUBG Mobile was named mobile game of the year at the 2018 Golden Joystick Awards, and it's well deserved.
PUBG takes home a chicken dinner
Unlike Fortnite for Android, which is effectively the same game as you can play on PC and console, PUBG Mobile is its own beast. Developed in cooperation with Chinese tech giant Tencent, PUBG Mobile is massively popular and has enjoyed a longer, smoother run on mobile than Fortnite.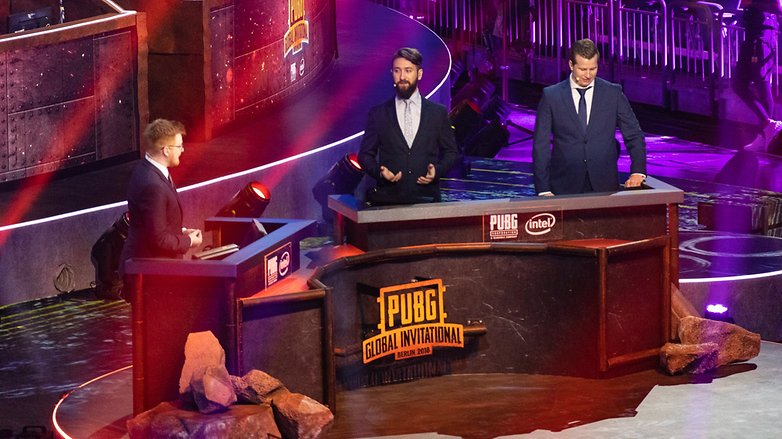 The free-to-play mobile version also remains thankfully free of the rampant technical difficulties, bugs and cheating that plagued its paid PC and console equivalent. It could well be argued that PUBG is a more satisfying game to play on mobile than Fortnite is, even if the latter may be a better game overall. Of course, that remains a matter of taste. When we put it to our own community, PUBG Mobile won out as the favorite among our readers.
Wait, what happened to the cowboys?
Yes, if there was one game that received even more hype and praise than Fortnite this year, it would have to be Rockstar's recently released Red Dead Redemption 2. But the massive open world western still managed to rustle up a prize, that being the Critics' Choice award.
Being an immersive, very serious and realism-focused single player experience with a deep story, RDR2 and Fortnite stand at opposite ends of the gaming spectrum. For all that industry pundits may posit that multiplayer only online games are the future, I'd say there's still a lot of life left in prestige single-player games such as RDR 2, as it becomes the title to beat for future big story-driven games.
Aside from our favorite battle royales and Rockstar's latest opus, a few of more of our favorite games also received honors. Skyrim VR was the Best VR Game, and Dead Cells, which we're pretty sure will soon come to Android, won Best Indie. You can see the full award list below:
Best Storytelling: God of War
Best Competitive Game: Fortnite Battle Royale
Best Cooperative Game: Monster Hunter: World
Best Visual Design: God of War
Best Indie Game: Dead Cells
Best Audio: God of War
Still Playing Award: World of Tanks
Best Performer: Bryan Dechart, Detroit: Become Human
Esports Game of the Year: Overwatch
Best VR Game: The Elder Scrolls V: Skyrim VR
Studio of the Year: SIE Santa Monica Studio
Best New Streamer / Broadcaster: Bryan Dechart and Amelia Rose Blaire
Mobile Game of the Year: PlayerUnknown's Battlegrounds Mobile
PC Game of the Year: Subnautica
PlayStation Game of the Year: God of War
Xbox Game of the Year: Forza Horizon 4
Nintendo Game of the Year: Octopath Traveler
Breakthrough Award: Unknown Worlds
Most Wanted Game: Cyberpunk 2077
Critics Choice Award: Red Dead Redemption 2
Lifetime Achievement Award: Hidetaka Miyazaki
Outstanding Contribution: Xbox Adaptive Controller
Ultimate Game of the Year: Fortnite Battle Royale
What do you think of the winners? Were there any that you would have chosen differently?