HTC U11 Life review: basically a low-cost Pixel 2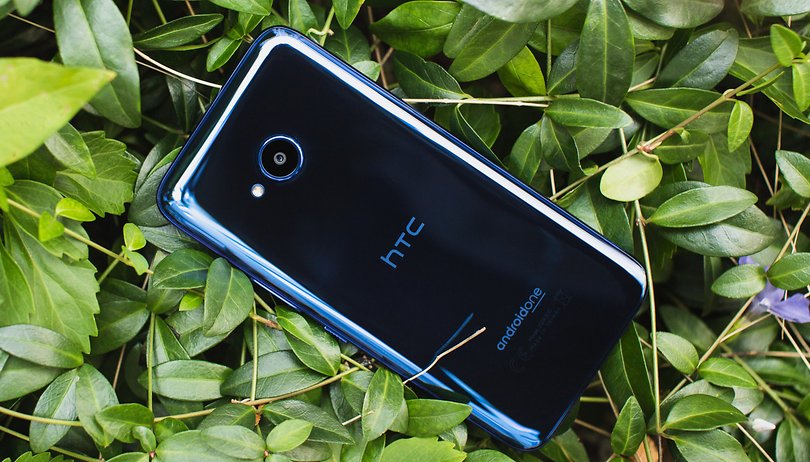 It's been several months since Google has mentioned anything regarding HTC, but fortunately for you fans out there, this doesn't mean you won't be seeing new smartphones. The HTC U11 Plus and the HTC U11 Life are being released, each with their own style, and the HTC U11 Life is rather special. Why? We explain all in this review.
Good
Android One

Performance

Good screen

Battery life

Edge sense feature
Bad
Easily scratched

Large bezels

Price

No headphone jack
HTC U11 life release date and price
In 2017 HTC offered two new smartphones in its U11 range. One is the HTC U11 Plus, and the other is the HTC U11 Life which unofficially, is a Lite model. This is for users who don't have the money for a flagship, but would still like an updated version of Android.
With this in mind, the HTC U11 Life was launched November 2. An Android smartphone that 32 GB ROM / 3 GB RAM or 64 GB ROM / 4 GB RAM, available in sapphire blue or pearly black. The device can be bought on Amazon for around $349.
HTC U11 life design and build quality
The smartphone has the "liquid surface", which we also saw on the U11. The glass on the front and back of the phone is reflective and gives off a luxury feel. The device sits well in your hand and does not slip. Compared to many high end smartphones that feel like they can be damaged easily if dropped, this is a nice change. Now for a negative, but necessary comment: the bezels are too big, even for a 16:9 screen, particularly at the bottom where the fingerprint sensor and keys are located. Regarding the sensor, it's fast and I had no problems while using it.
The mini jack at the bottom of the phone has been removed. Instead, there is the microphone and the Type-C USB cable that is placed on the right of it. Between those is a speaker, which is quite an unusual place for it to be, and I had to break the habit of accidentally covering it up with my finger. At the top of the device, you will find the trays for the nanoSIM card and the microSD card (up to 2GB) next to the microphone which has been developed with noise reduction in mind.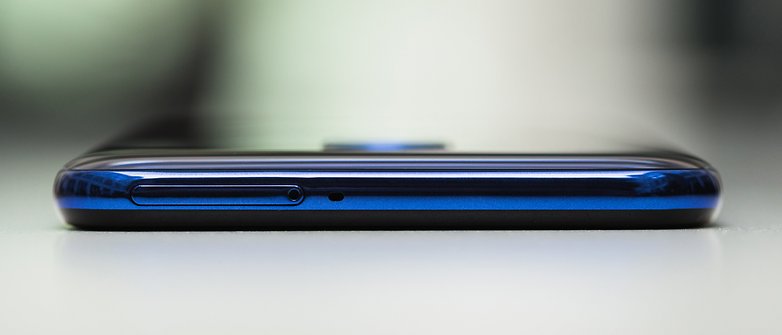 The phone is IP67 certified, so it is protected from water and dust. It's interesting to see HTC offering this certification on a mid-range model, considering the HTC 10, released a little less than two years ago had an IP53.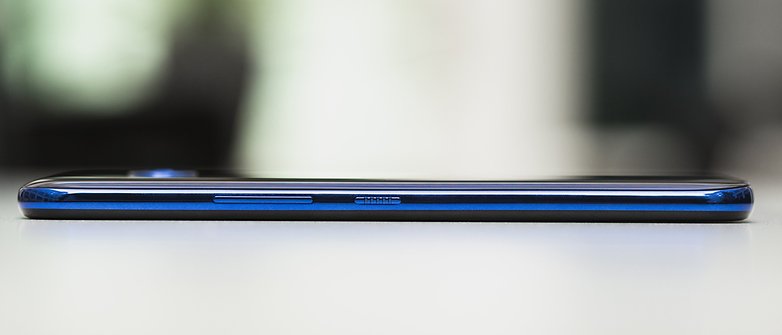 The screen is protected by a layer of gorilla glass (the version is unknown). The back is also covered with glass and the Android One logo is located at the bottom. It's important to know that the glass is easily scratched, so take care. The camera is slightly raised and is protected by a metal ring.
The chassis and physical keys have a plastic feel too them, however, the color and the finish makes the phone look expensive. What surprised me however is the amount of dust it attracts, which is apparently due to the generation of static electricity.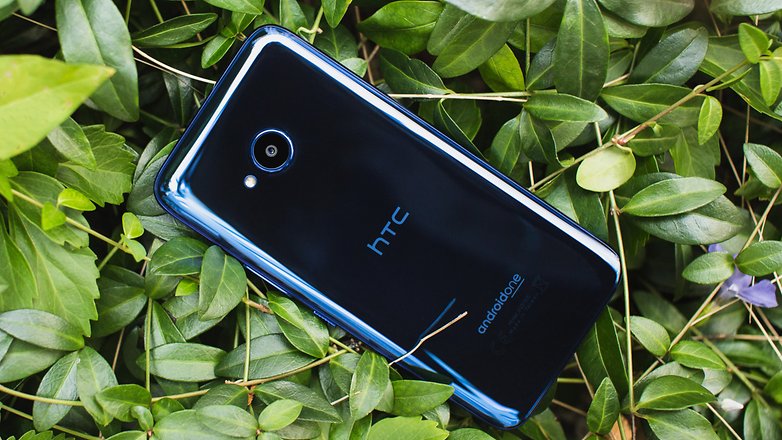 HTC U11 life display
The super LCD screen with no space in between the display content and the glass layer, is the same size as the HTC 10 (5.2 inches). It uses a lower definition however, with simple Full-HD (1080 x 1920 pixels), and the Gorilla Glass protection lowers the risk of cracking it. The classic screen, with big borders both at the top and the bottom looks like an 18:9, but it is a 16:9.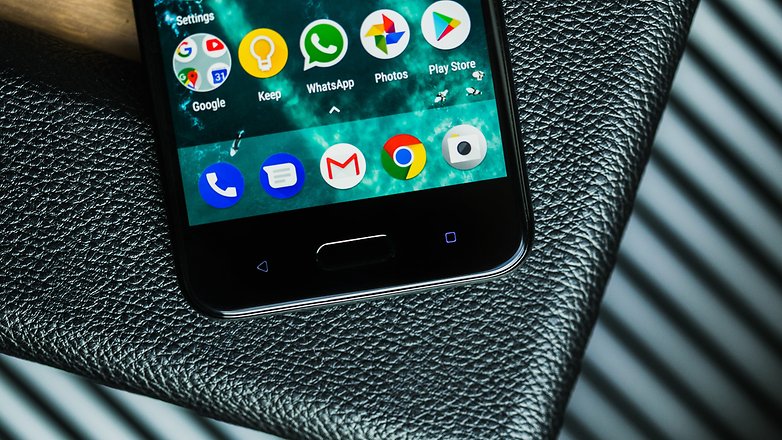 HTC U11 life special features
Edge sense
This feature appears on the U11, and also on the Google Pixel to some extent. With this, you can interact with the software interface by pressing the right and left borders. For example, if you want to take a selfie, you can easily squeeze the smartphone rather than pressing a button.
You can configure this in settings and decide how much pressure will need to be exerted for the feature to be activated. In advanced mode, we can use both types of pressure (short or long) and we can assign an action to each of them, such as taking a screenshot or launching Google Assistant.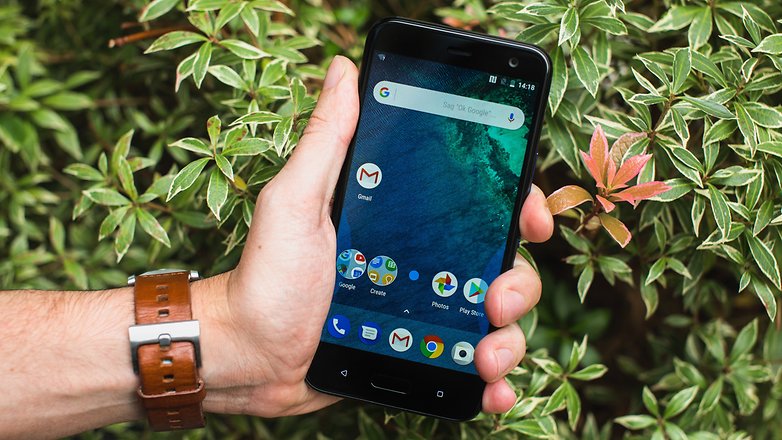 HTC U11 life software
HTC differs from other smartphone manufacturers with its software. This device is a member of the Android One family, same as the Xiaomi Mi A1, for example. For those of you who are unfamiliar with Android One, these smartphones are running pure Android with pre installed Google applications.
Therefore, Android 8.0 Oreo is already installed on this device, and HTC was proud to announce the release of the first mid-range device with the latest version. The good news doesn't stop there, as the updates are guaranteed for over 2 years (to the upcoming Android P and Q) and 3 years for the security updates. That's how awesome Android One is.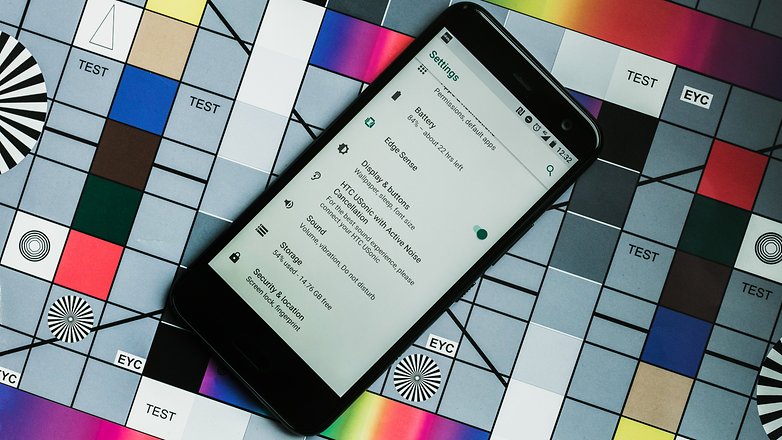 HTC U11 life performance
The Snapdragon 630, an octo-core processor engraved in 14 nanometers that runs at a maximum frequency of 2.2 GHz is used in this device. If you've read about or used other Android One phones, including the Motorola Moto X4 or the Asus ZenFone 4, you will have probably heard about this processor.
Regarding the internal memory, the options available are a 32 or 64 GB memory, with 3 GB or 4 GB of RAM. For this review, we used the more modest of the two, with 31 GB memory and 3 GB RAM. The system works well with applications opening quickly and responds perfectly even when multitasking. As for gaming, this processor didn't disappoint, NOVA Legacy had a good amount of frames per second, and in Need for Speed, there were no limitations in the details of the graphics.
The latest version of Bluetooth, 5.0 is used as opposed to the 4.2 which is used on a large majority of devices, which allows for much bigger data transfers. You can find out more about it in this article.
HTC U11 Life: Benchmarks
| | 3D Mark Sling Shot ES 3.1 | 3D Mark Sling Shot ES 3.0 | 3D Mark Ice Storm Unlimited ES 2.0 | Geekbench CPU - single core | Geekbench CPU - multicore | PC Mark Work Performance | PC Mark Storage |
| --- | --- | --- | --- | --- | --- | --- | --- |
| HTC U11 Life | 824 | 1328 | 16911 | 878 | 4186 | 4849 | - |
| Motorola Moto X4 | 835 | 1364 | 16783 | 865 | 4117 | 4920 | 6487 |
| Asus ZenFone 4 | 825 | 1343 | 16693 | 854 | 4113 | 5031 | 3387 |
| Moto Z2 Play | 470 | 851 | 14119 | - | - | 4989 | 5596 |
HTC U11 life audio
HTC has jumped on the bandwagon. The HTC U11 didn't have a mini jack, and now the Plus and Life will follow this trend. Whether or not this decision is a good one is subject to much debate, and personally, I find it unfortunate that there is no adapter for the audio jack to USB Type-C.
The headphones in the box have an active noise reduction system, and before use, your ear canal is measured and the waveform is modified according to it. The noise reduction works very well (as good as the U11) and I like the option of being able to disable the noise cancellation (good to use if you're crossing the street!).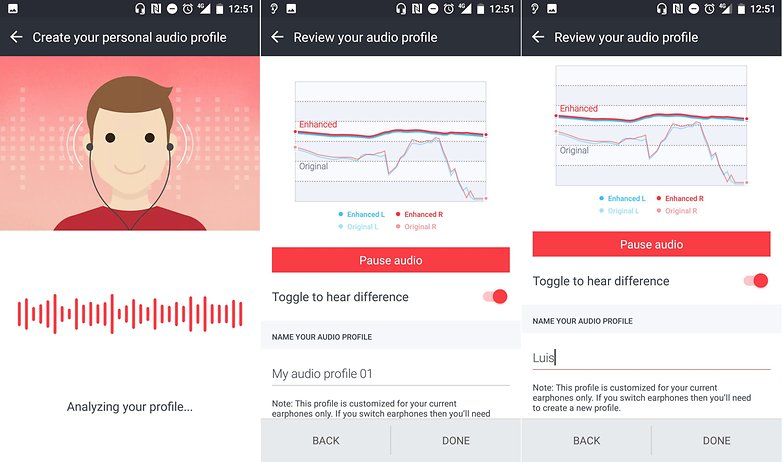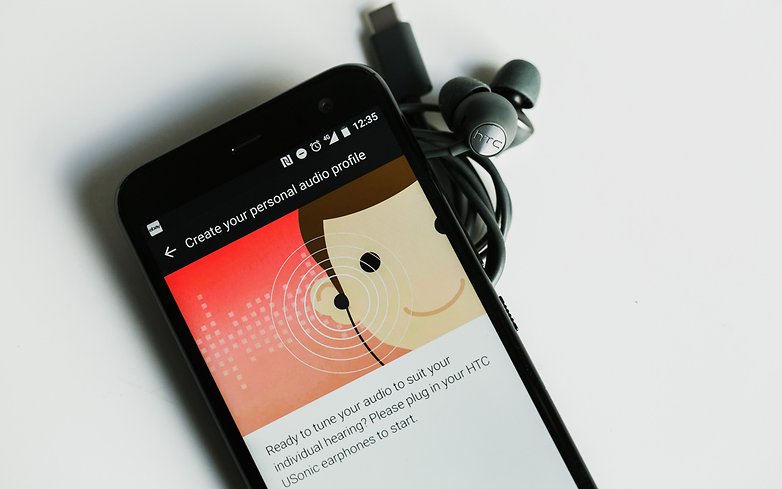 In terms of sound, you may be a little disappointed with the single speaker that is located at the bottom of the phone. As I mentioned before, this isn't a great place for it and is easily covered. The call quality however is good, and the microphones are able to cancel noise.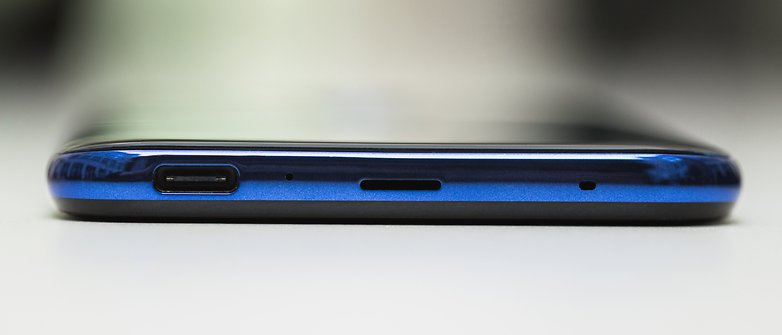 HTC U11 life camera
The rear 16 megapixel camera has an f / 2.0 aperture. The sensor is BSI type (backside illumination) to provide results when the brightness is low. Several more are present to provide a good user experience (recording in RAW format, phase detection autofocus, HDR boots, slow-motion, hyperlapse, recording in 4K). Unfortunately, it doesn't have an optical image stabilizer.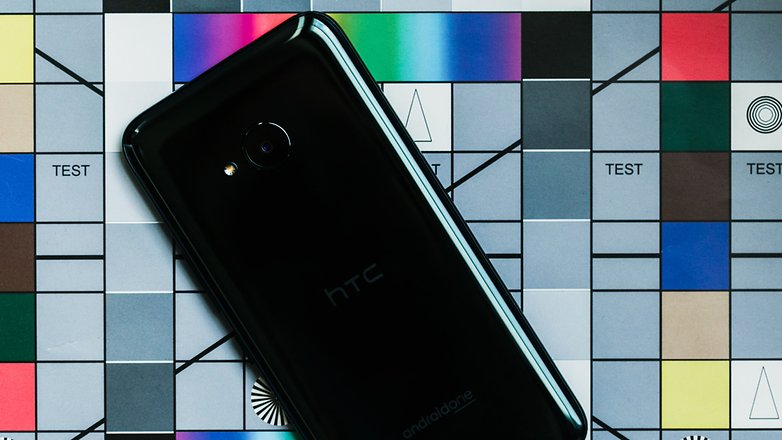 Overall the photo quality is pretty good, and even the HDR mode captures a good range. The colors are very natural and bright, but in low lighting the images do show some noise.
The camera app is one of my favorites. You can easily switch between modes, customize and adjust options very easily, such as switching from RAW to KPG. Its easy to manually adjust the settings too, and you can feel free to edit your photos as you wish as the settings are not overloaded with filters.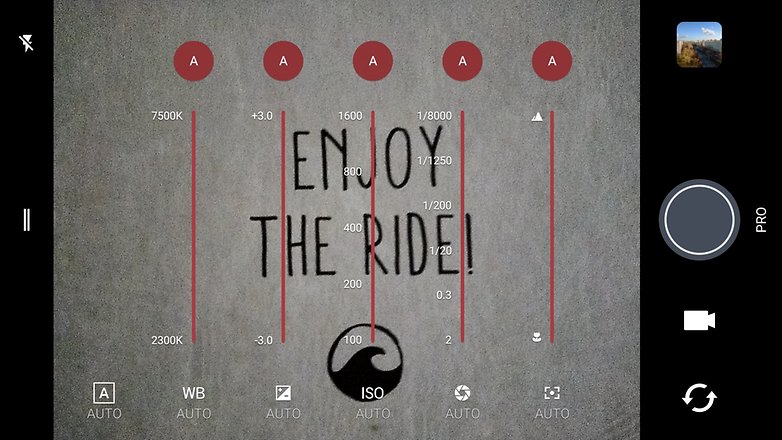 The front camera also has 16 MP, a BSI sensor, f/2.0 aperture and FullHD video recording capability. I love having the option to take panoramic selfies, and it works great provided you don't move too much.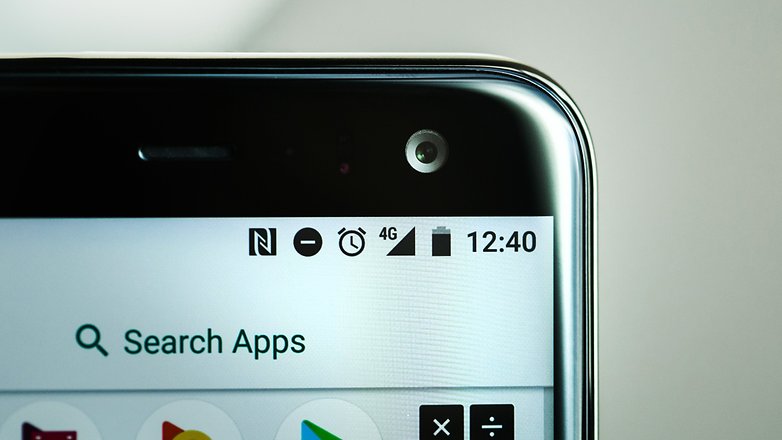 Photo gallery: all images taken with the HTC U11 Life
HTC U11 life battery
With a capacity of 2600mAh, the battery is rather weak when you consider that 300mAh is the norm these days. Comparing it with the Samsung Galaxy A5 (2017), which also has a 5.2 inch screen with full HD definition, the U11 Life falls short. HTC may have the same opinion as Lenovo, who believe that there is no need to make batteries last such a long time, as users will be charging them daily anyway. The most important thing then, is to make batteries last a full day until the evening when you have the opportunity to charge it.
Despite this difference, the U11 Life's battery lasted 15 hours throughout messaging, playing games, watching YouTube and more. By using it less frequently, the phone surprisingly lasted more than 37 hours. It took me just under 1 hour 30 to fully charge, using QuickCharge 3.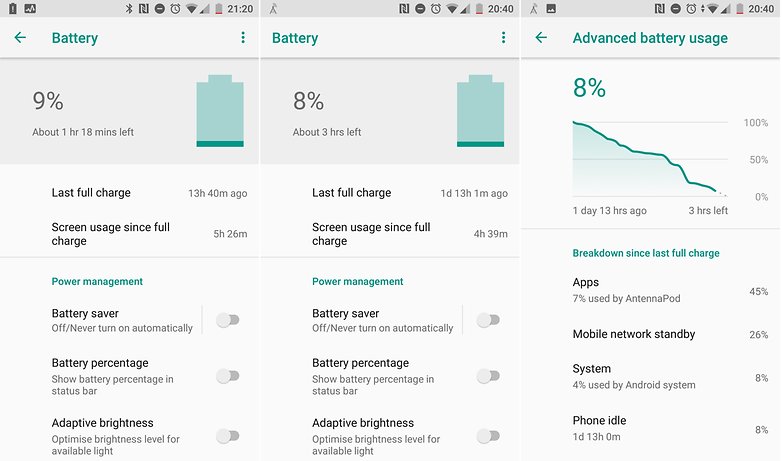 HTC U11 life technical specifications
Final verdict
The HTC U11 Life is excellent for mid-range phone, and although it's not perfect, I was impressed by the fact it will have updates for at least two years due to being part of the Android One initiative. Edge Sense is also a cool, and different feature allowing you to squeeze your phone to trigger certain functions.
Performance wise, the camera, battery and screen are excellent for this price range, and I wasn't expecting much before writing this review. The price may seem little high for an Android One smartphone with few extra features, but lets face it, the promised updates are a luxury. A high end smartphone from last year may cost the same, but it will never be updated to Android P. Therefore, this phone is an investment for the future.