HTC One mini 2 gets official, and we have one
HTC delivered the brand new HTC One mini 2 to our office this morning, and at first glance there's two things you notice: it looks almost exactly like its larger sibling, the HTC One (M8), minus a few key details, and it has a really bad screen to body ratio. But when you hold it, the One mini 2 really comes into its own: it is perhaps the best feeling device I've held for a long time.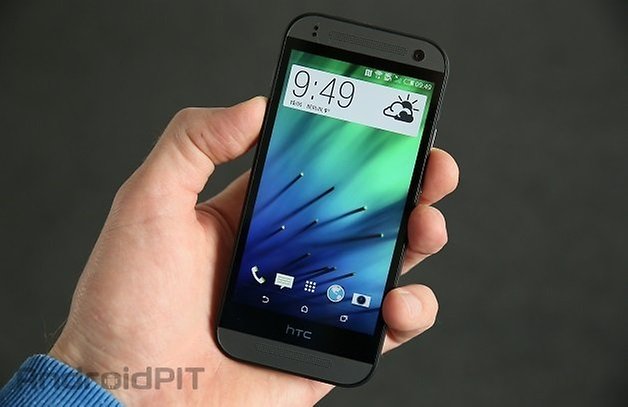 This is because HTC has given the One mini 2 the same curved aluminum rear cover as the One (M8) but the edges – at least the half closest to the screen glass – is the same kind of tacky rubberized plastic found on the Nexus 5. This means the HTC One mini 2 has that ''premium'' metallic feel everyone loves from the M8, with the added advantage of sticky rubber edges to improve handling and graspability. It feels rock solid in the hand and is smaller than the gargantuan M8 to boot.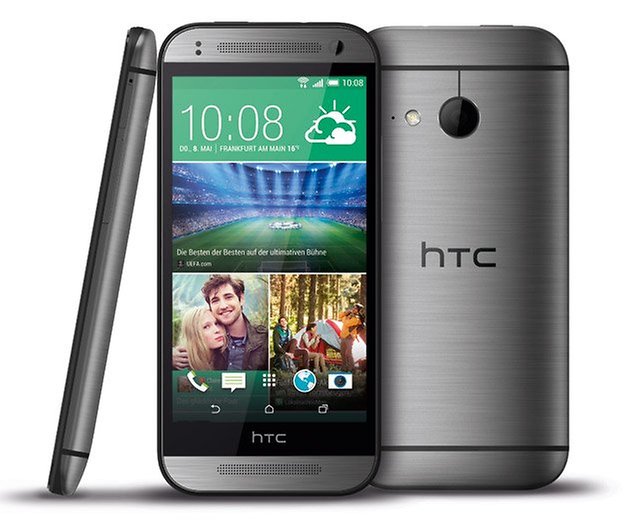 So, how about the specs? It's no secret that HTC took the ''watered down mini'' angle with the original Motion Launch gestures, Pan 360 photos and Fitbit support. You'll also get the usual shaved specs: less RAM, slower processor, lower resolution (than even the original One mini), no IR baster, no dual LED flash and so on.
| | |
| --- | --- |
| System | Android 4.4 KitKat |
| Display | 4.5-inch LCD, 1,280 x 720 pixels, 326 ppi |
| Processor | Quad-core Qualcomm Snapdragon 400, 1.2 GHz |
| RAM | 1 GB |
| Internal Memory | 16 GB + microSD up to 128 GB |
| Battery | 2,100 mAh |
| Camera | 13 MP (rear), 5 MP (front) |
| Connectivity | 3G, LTE, Wi-Fi: IEEE 802.11 a/b/g/n, NFC, Bluetooth 4.0 |
| Dimensions | 137.43 x 65.04 x 10.6 mm |
| Weight | 137 g |
| Price | 449 Euro (RRP) |
But HTC has made some improvements over the original One mini by including a microSD card slot, a better design with rubberized edges compared to the shiny polycarbonate on the first One mini, a slightly larger display and a significantly larger battery: from 1,700 mAh up to 2,100 mAh. You'll also lose the 4 MP UltraPixel camera found on the One (M8) and instead find a more traditional 13 MP that will make many photography buffs happier. The One mini 2 also adds NFC capabilities.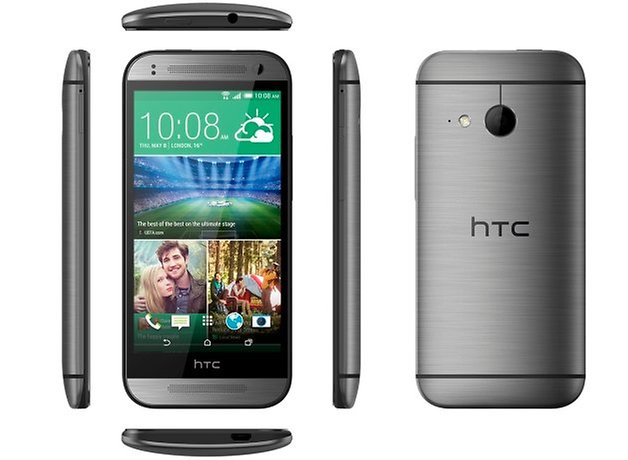 All in all, the One mini 2 is a better mini than the first but is a major step down from the impressive setup found in the full-sized One (M8). At present, only Sony take the same specs as the flagship device and cram them into the Compact offering, a move which we thought would be massively popular. But the high price this engenders seem to have a negative impact on sales. It would appear that those wanting premium specs tend to be happy with a large screened device. It'll be interesting to see just how well the One mini 2 performs against the other crop of mini versions of this year's flagships.
Check out all the images of the new device in our HTC One mini 2 gallery:
What are your thoughts on the HTC One mini 2? Which mini do you think will be best this year?