Google I/O 2012 App Now Available On Google Play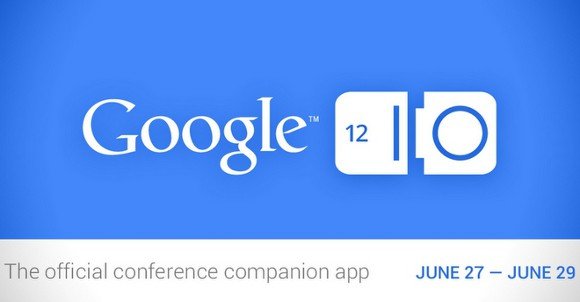 Google I/O Is right around the corner, and what better way to keep outsiders and attendees in the loop than to release a beautiful app for it! Well, that's exactly what Google has done, as the new Google I/O 2012 app is now available on the Play Store. The app is compatible for both phones and tablets, and I'll be the first to tell you that this is one slick looking application, especially on tablets (screenshots below).
The application will allow users to sync events with their calendars and easily find programs and conferences that they're interested in. Google+ integration is also there, and lets you easily share information with others while offering a stream function directly from Google's social network.
The app is compatible with Android Froyo and up, but advanced features like live session video streams and auto schedule sync will only work with Honeycomb and Ice Cream Sandwich.
Here's a few screenshots of the app running on my Galaxy Nexus: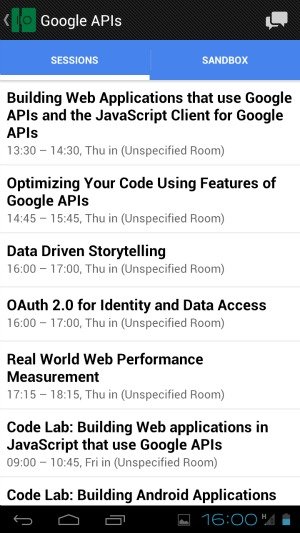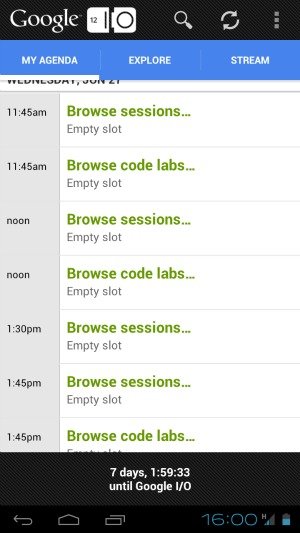 And here's the tablet version running on my Transformer Prime: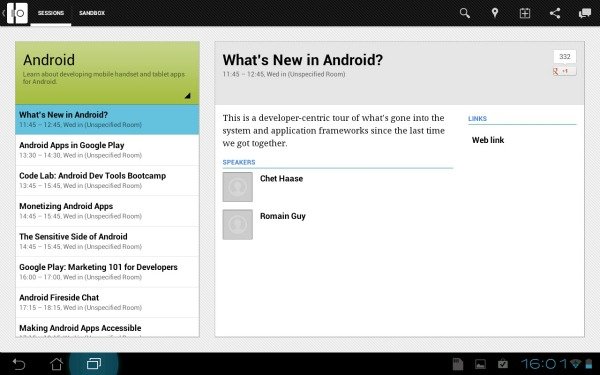 Or if you happen to be running the amazing Paranoid Android ROM and find the phone app a bit lame compared to the tablet version, you can have the best of both worlds by viewing the app in tablet mode from your phone, as shown here: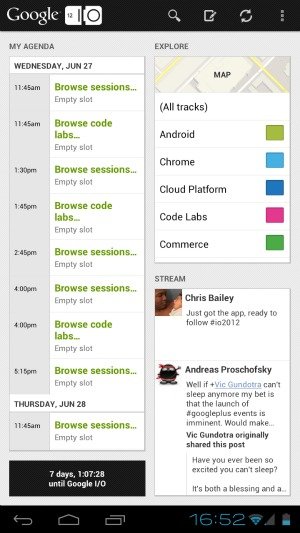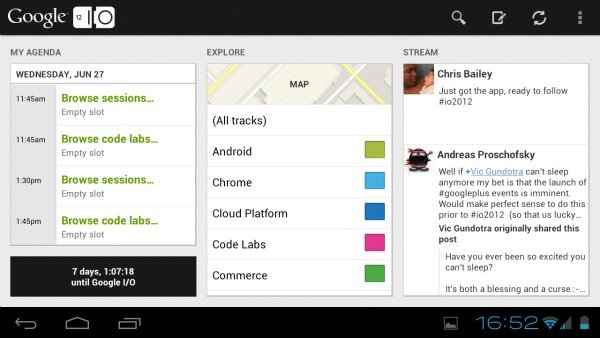 But that's a different subject all together :-D
I'm really impressed with this app, and I can't wait to see what goodies Google will unveil come June 27th!
The app can be downloaded here.