Flappy Bird replacement therapy: crazy hard games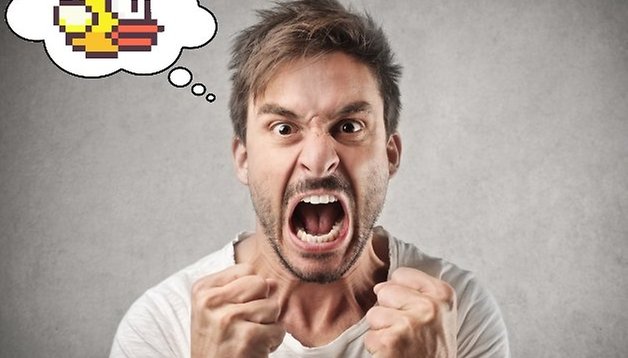 We all need to face it, Flappy Bird is gone. Even though millions of us already have it on their phones and we shared the Flappy Bird APK with you a few days ago too (meaning there's nothing to stop you playing until you are at last committed to an asylum for your own safety), that doesn't mean we're not all on the lookout for equally impossible, utterly infuriating and frightfully addictive games to take the crown left abandoned by Flappy Bird recently.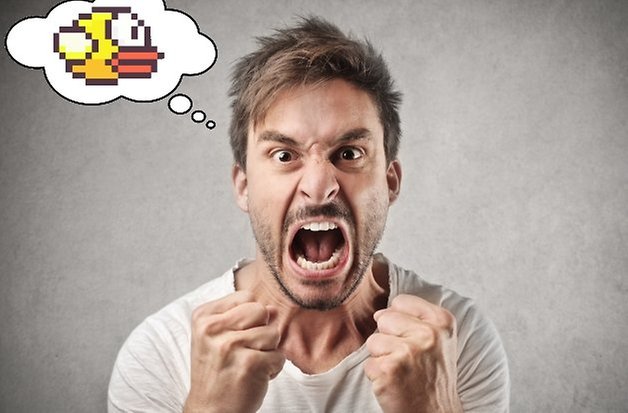 No surprises for guessing this one. The Impossible Game is just as deceptively easy-looking as Flappy Bird was. Jump a little square sprite over various geometric obstacles in this side-scroller. Sounds easy. Looks easy. It isn't. There's a very good reason why it earned the title it has. Install at your own risk.
Addictive game, great music. This game is as fun as it is rage inducing. If you like games that make you feel good, or that make you feel like you have accomplished something, then this is not the game for you. - Blane Humphries (Google Play Store)
Following on from the geometric, deceptively simple 2D action of The Impossible Game comes Super Hexagon, which adds rotation and pulsing colors to the mix. All you need to do in this game is simply swing around to the openings as the rings close in. That's it. Sounds simple. It isn't.
Thanks to this game I am mentally insane. No, seriously. Say bye bye to any ounce of sanity you had before playing this game. - calipanhead (Google Play Store)
I haven't played Pixel Dungeon yet, but the Play Store reviews kind of terrify me. Pixel Dungeon is a dungeon crawler game based on the original 1980 Rogue template with awesomely pixelated 8-bit graphics. You guide your little warrior around cloudy dungeons, pick up treasure, fight enemies, die. Die some more. Oh, and die. Looks basic. Sounds easy. It isn't. Enjoy (dying, that is).
HATE. Far too random. Far too annoying. Even with armour. And a better weapon. There's still no chance of getting anywhere. No save slots. Too hard. - Mark Payne (Google Play Store)
Ok, so take Super Hexagon, add 3D graphics, rotating worlds, and a running character to the mix and you've got Boson X. Again, this game looks lovely and relatively straightforward, but again, you'd be mistaken. It's based on Run but is much, much harder.
This game is ridiculously addicting. My own complaint is that it's ridiculously difficult. If you tend to throw your phone across the room if you can't just. beat. this. level. then maybe this isn't for you. - Scott Attula (Google Play Store)
Man, the 8-bit graphics just keep rolling. Something tells me there's an old man's gripe in here about how games were so much harder back in the day compared to now. Either way, Don't Look Back is about as retro-styled as it's possible to get. I mean, this is so retro, I could swear I remember playing this damn game before. Don't Look Back is like a lazily detailed version of Pitfall with terrible button responsiveness. If you like your games difficult and poorly controlled, try this one.
Beat the game. Worst controls ever conceived. Terribly small and unresponsive controls. I beat this absurd game, but only out of sheer will and determination. - William Gillespie (Google Play Store)
And to end with, here's the statement Flappy Bird's creator, Dong Nguyen, made to the Wall Street Journal about his decision to remove Flappy Bird from the Play Store: ''I just wanted to create a game that people could enjoy for a few minutes. It was just too addictive.That was the main negative. So I decided to take it down.'' So, take a page out of the book of one of the most overnight-sensation developer stories we've seen in a while and put down a rage-inducing game once in a while. Otherwise you'll go blind. Or destroy your phone.
What's your favorite impossible game? Do you suffer from Game Rage?