Motorola DROID Fighter: Leaked Photos of New Motorola Handset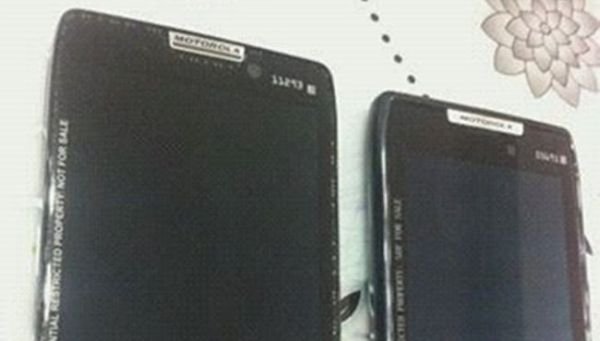 The Motorola DROID RAZR caused waves when it debuted with it's unapologetic "boxy" style and super-slim profile. Much like the old RAZR flip phones, the DROID RAZR is a phone your don't forget, which is probably why Motorola has been pumping out clone after clone of the original RAZR since it's debut last October. Now, a new image has leaked out of Motorola's next handset, the Motorola DROID Fighter, and apparently for Motorola boxier is better.
This latest leak comes to us by way of phone HK and as you can tell from the picture, the new DROID Fighter is almost identical to the first RAZR. The only cosmetic changes are the addition of a larger HD display, which comes in at 4.6" and the removal of the RAZR's soft button bar. Under the hood, the new Fighter is sporting the RAZR MAXX's 33000 mAh battery.
I have to admit, a lot of the editors here at AndroidPIT are a bit confused by Motorola's strategy. They seem to have taken a play out of HTC's book and are bringing phone after phone onto the market with only minimal tweaks separating them. If they really are aiming at making the best smartphone on the market, why don't they just incorporate all of these features into one, high-quality phone?
German Editor Kamal and I got the chance to check out the first RAZR at the Berlin press event last year, where Motorola loudly declared that the RAZR was "easily the best phone in the world". Apparently, not even Motorola was convinced of that otherwise why do they keep tweaking the design? There are already 3 versions of the RAZR in the west and another 3 versions in China making a grand total of at least 6 RAZR versions currently on the market.. While they all boast nice features and I still think that the RAZR is a quality phone, all the different versions make it hard to get a handle on what Motorola thinks the RAZR should be. How knows what the next smartphone from the Motorola labs will be. Maybe the DROID RAZR MAXX Fighter Über-Edition Deluxe Ultimate Mega Pack 5000? We'll have to wait and see.