Chrome v31 update for Android released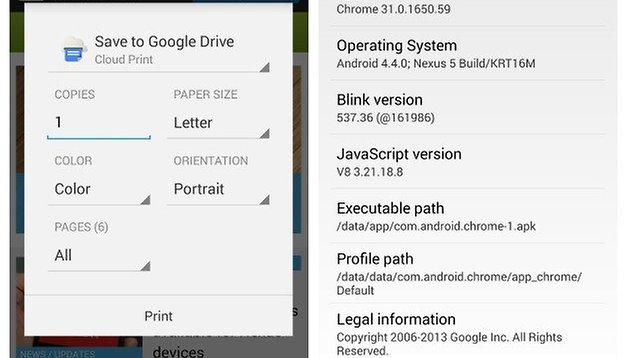 Google Chrome has announced the good news that version 31 of the Google Play Store, bringing some new improvements to your Android. It's already available on your desktop and some KitKat devices.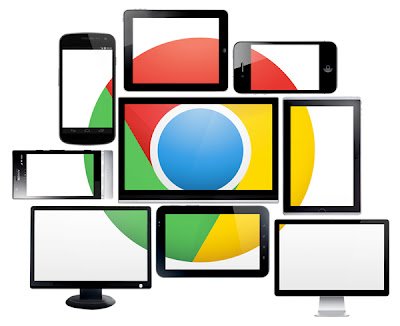 The main changes in Chrome 31.0.1650.59 are:
Printing direct from Chrome on devices running KitKat.
Improved autofill action at online checkouts (with Google Wallet for example)
The usual stability, performance and security updates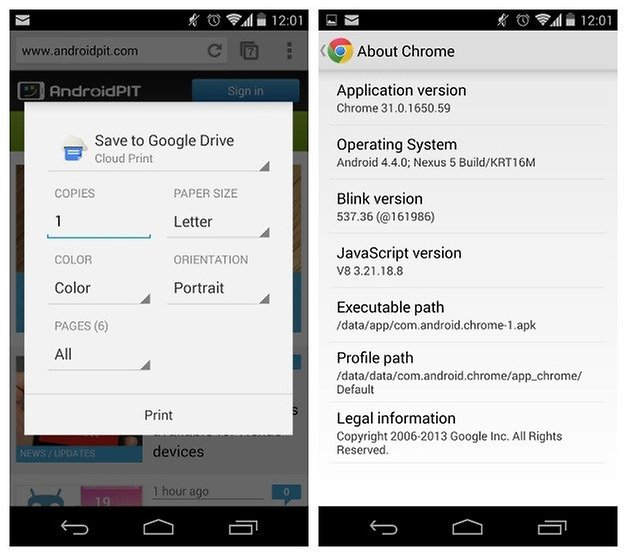 The Chrome team also announced the lucky winner of their security fixes award, Pinkie Pie once again, who claimed a nifty $50,000 reward for their exploit on multiple memory corruption issues. If you want more details on how to get yourself a slice of the bug fix pie, you can visit the Chromium security page. There's also a partial changelog available and bug reports are appreciated. Just ask Pinkie Pie.
On your desktop, you can get the update for PC, Mac or Linux machines via the About Google Chrome menu. You'll see the info message below and need to relaunch Chrome to get the newest version.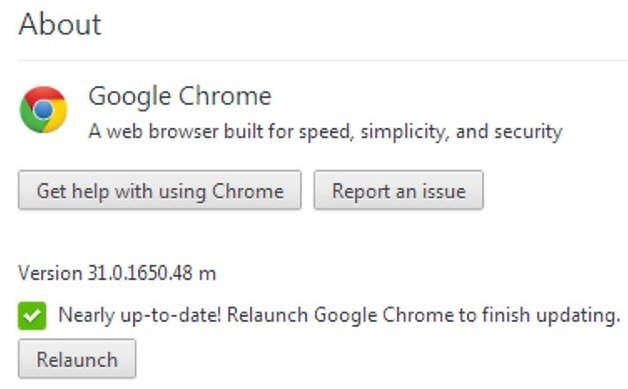 Are you running version 31 of Chrome already? How do you like the improvements?