ARKit: How Apple is quietly reinventing the smartphone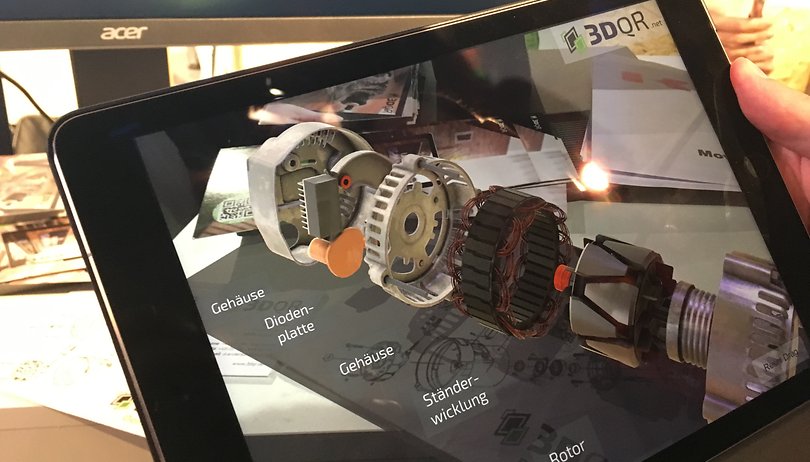 ARKit is the new iOS11 feature that could potentially revolutionize the platform. As of today, anyone owning an iPhone 6S or later will be able to run augmented reality apps. In one fell swoop, Apple will create the largest AR platform.
What makes ARKit so powerful?
In short: ARKit takes a lot of work away from the app developers. With ARKit, Apple has released a programming interface that allows developers to insert digital objects into real-world images from the camera. ARKit assumes the task, in order to supplement the depth information of the two-dimensional image of the camera. This is necessary, for example, so that a digital figure appears to actually stand on the street and not just float over an image. This kind of spatial recognition is complex and requires additional sensors – much like Google Tango. ARKit on the other hand, does not.
In addition to spatial environment, ARKit also detects lighting conditions. This is indispensable for realistic, seamless integration of digital objects. ARKit recognizes horizontal surfaces like floors or tables, as well as feature spots (such as objects that stand out).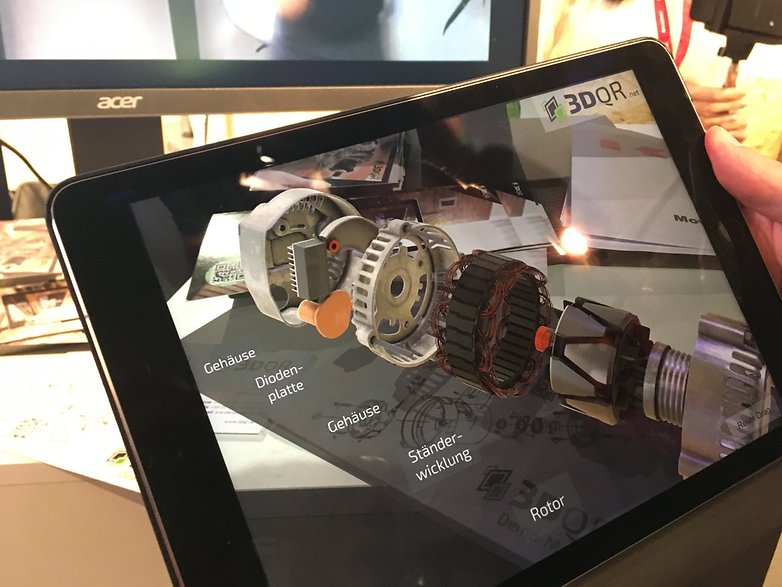 ARKit makes all of this information accessible to developers. With the help of Unity or other 3D engines, an app can then insert objects, and thus supplement reality – that is, create an augmented reality world. In order to minimize latency, your iPhone or iPad must be equipped with an Apple A9 or A10 chip or later. In other words, you'll need an iPhone 6S or newer, a current generation iPad, or an iPad Pro.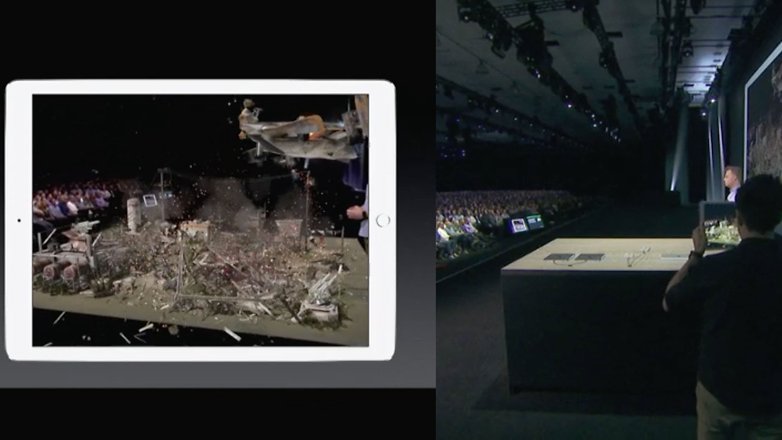 ARCore is Google's solution
ARKit and ARCore are technically quite similar. In the run-up to the ARKit launch, Google was already working on a similar technology - drawing on their previous work on Tango. This rarely uses time-of-flight cameras (i.e. depth sensors) within an AR session. When using a Tango-enabled app, typically only motion and acceleration sensors are used to determine exact positions. Thus, Google was able to quickly adapt the Tango technologies into ARCore. How will things progress with Tango? ARCore is probably the heir and Tango may disappear.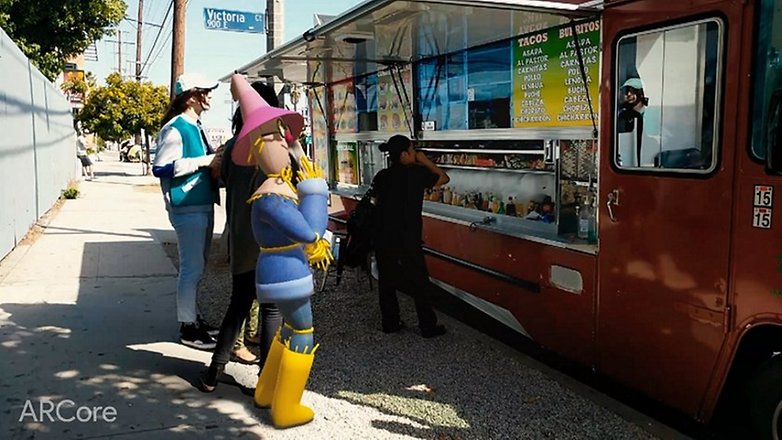 That's why ARKit for augmented reality is also important to Android: key toolkits will support both ARKit as well as ARCore, so the porting effort for the developers will probably be minimal. And the most successful ARKit apps will also be available in 2018 on Android with ARCore.
Great demos with ARKit
Because ARKit is part of the beta version of iOS11, there are already lots of demos that show what ARKit can do. The first major demo event was held more than a week ago in the US. There, media outlets like TechCrunch were able to examine complex AR apps. IKEA and TV channel AMC presented AR apps there, for example. Even well-known children's book The Very Hungry Caterpillar has made the leap into AR. According to TechCrunch, many of the complex demos took just two or three months to create. This shows how fast content can be provided for ARKit.
Below are some trailer videos of the ARKit apps, both for augmented reality as well as for virtual reality: words are good, but videos are better.
The Walking Dead: Our World
Video from Techcrunch
Visualize a room with IKEA using AR and an iPhone
Video: Apple / IKEA (via Techcrunch)
The Very Hungry Caterpillar
Augmented reality changes our smartphone usage
ARKit is impressive but the technology is still in its infancy. However, it's already clear that augmented reality will become an important part of smartphone features in the coming years.
Practically all of the applications shown here have been developed for iOS11 only. Android users should not despair. With ARCore, they'll soon get an alternative. Successful apps will find their way onto Android quickly, thanks to the technical similarities. If ARCore proves to be a stark competitor, Google will also be able to make tens of millions of smartphones AR-capable within a short time. We can expect to hear a lot about ARKit apps in the next few months, but in half a year, Android will also receive the most successful apps.
These major changes are coming to both platforms. The camera will become a tool for perceiving our environment in a new way. Google has brought together machine learning and AR with Google Lens. Some AR apps will be fun, others will help us stay oriented in foreign cities. Others will open up new horizons for smartphones.
What features would you like to see with AR? Looking forwad to it? Leave your thoughts in the comments below.