Google is launching Android Go to conquer the rest of the world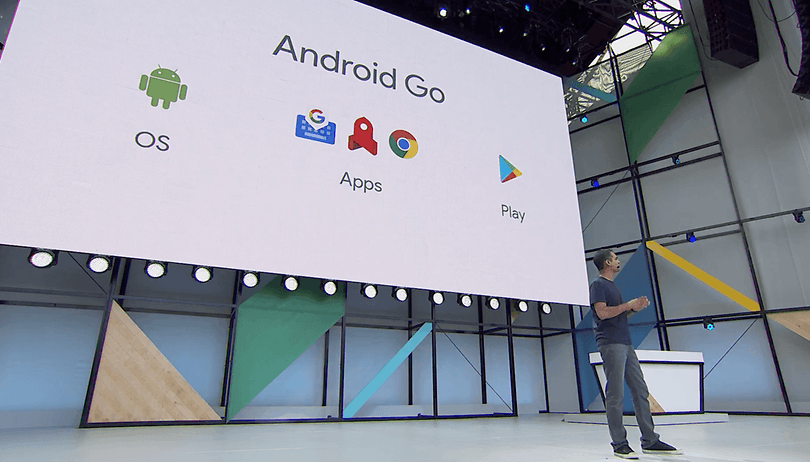 Sameer Samat, Vice President of Product Management, Android and Google Play, introduced Android Go at Google I/O 2017's keynote. Android Go is a software version suited for less powerful smartphones, meaning low-end devices, with a particular focus on developing countries. The idea is to offer a better user experience than what is available at the moment.
Who is Android Go for?
Android Go is a version of Android O that can be installed on all smartphones that have a maximum of 1 GB of RAM. Of course, Android Go will be based on other versions of Android. In practice, the basic Android O operating system is modified so that it's perfectly adapted for the phone's capacity and it also offers a more fluid and pleasant (and modern!) user experience than what we are used to from devices of that level.
Android Go is a version of Android O that can be installed on all smartphones that have a maximum of 1 GB of RAM
From a software perspective, we have seen a lot of interesting changes. Among other things, there is the optimization of pre-installed Google apps (particularly for Gboard) and several system services, the most interesting being the data management facility. With regards to compatibility with the Play Store apps, know that you should be able to install all the apps that are supported by your phone's hardware configuration, some are/will even be specially adapted (particularly those linked to Facebook).
In short, Google wants to offer the very best experience to users who aren't able to buy a mid/top-range smartphone and it's all to Google's credit. It not only offers them an up-to-date operating system but it also does everything possible to guarantee the best user experience possible, something that many manufacturers refuse to do even for their own customers.
Genuine altruism or a more selfish gesture?
Don't be fooled, Google isn't just doing this to make people happy. To a certain extent, it's addressing the Android fragmentation problem: currently, too few devices run under Android Nougat. With this alternative, all low-end smartphones (which represents a large part of the market in India and other emerging markets) will be able to benefit from Android O.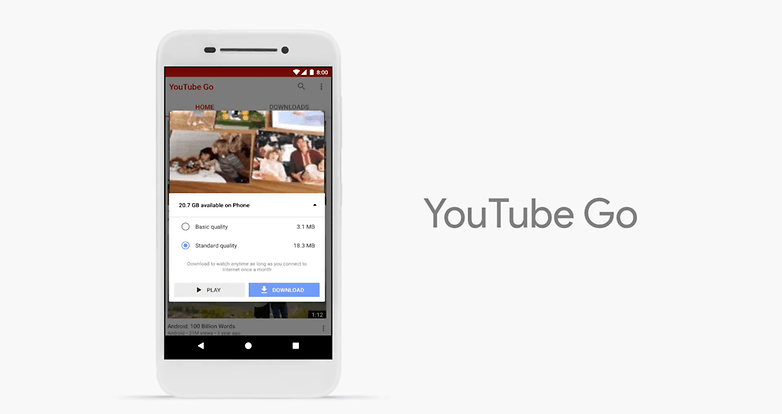 We mustn't forget that the competition is fierce: Apple, Samsung and Huawei (to name the biggest competitors) are on high alert. Google wants to encourage users to adopt its user interface (as it is more modern) which, in the long term, will encourage them to invest in a mid-range device because they'll get used to the system and will want to stick to what they know.

Whatever the reason, it's simultaneously a nice gesture by Google and a selfish one. Ultimately, it's not a charitable gesture or a public service, Google has to consider its own interests and do all it can to accommodate its users.

What do you think of Android Go? Is it one of Google's better ideas? Let us know your thoughts in the comments below!