Samsung Reportedly Working On An Android Based Digital Camera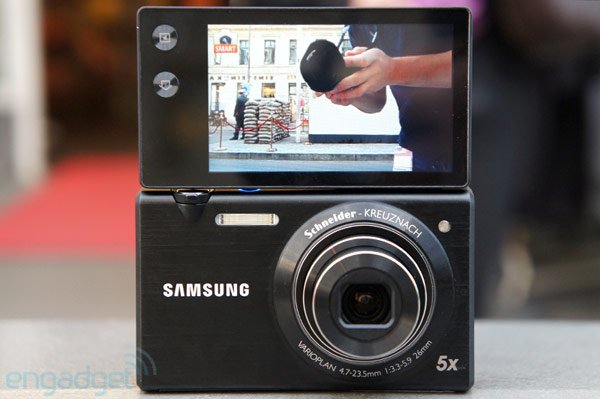 If there's one Android manufacturer that is really pushing itself to bring Android products to the masses, it's Samsung. 20 million Galaxy S2 handsets sold, a huge selection of Android tablets, and a very in the near future release of the long anticipated Samsung Galaxy S3 have more than demonstrated Samsung's willingness to embrace Android as an OS, and in an effort to push the boundaries even more, it's now being reported that Samsung is looking into a quite facinating concept: an "open" camera operating system for their very own Android digital camera.
A representative was quoted as telling Engadget that "we are considering Android-based because our smartphone is Android-based," but didn't go into further details. They didn't give a solid indication that the camera would be hitting the market this year, but they did drop a few hints that make us think that it could possibily happen. With the knowledge and experience that Samsung currently has with Android, it wouldn't surprise us if there a few prototypes lying around Samsung headquarters.
Pretty cool right? The possibilities this could provide could be very attractive for digital camera users, especially from a usability standpoint and for Android developers. Imagine using Twitter and Facebook to not only upload your photos directly from your camera, but to also allow you to see photos taken by your friends. The cameras touchscreen would come in rather handy there, as you could directly add comments as well. Using cloud based services could allow the camera to also sync with Android phones and tablets, making the experience even better from a user standpoint. The real problem would of course be for camera manufacturers, as designing this based on the Android OS could be tricky. After all, nobody wants to have to reboot their camera as often as their smartphone or wait months for updates.
As cool as those features might sound, nothing has been confirmed by Samsung at this point. But a little bird tells me that we might just see an announcment for Sammy's Andy cam sooner than you think.
Picture credits: Engadget