VR, gaming and the world's lightest laptops: Acer at IFA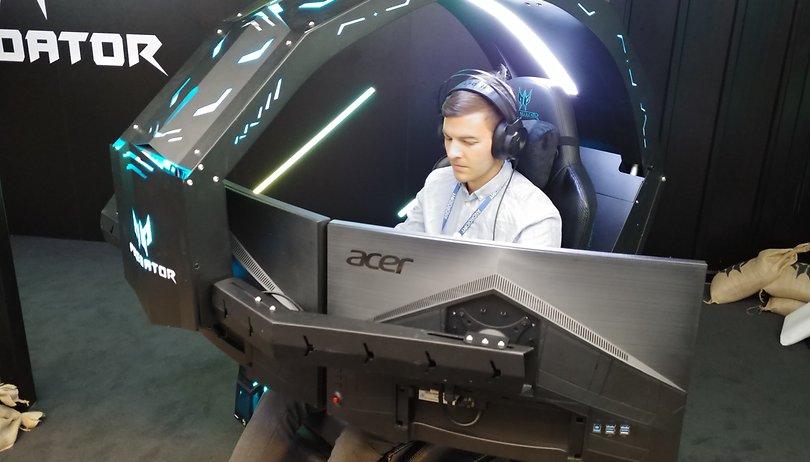 Acer brought out the heavy artillery in Berlin. AndroidPIT was there and we've been left with our mouths open. New Chromebooks, virtual reality glasses, the lightest laptops on the market and the Predator Thronos, a gaming chair for expert players that will blow you away.
Chromebook 514, the best in its category
Acer has taken the opportunity at IFA to make it clear who is leading the Chromebook market. With its new Chromebook 514 - aimed at technology lovers, young professionals and university students - the Taiwanese company brings us a Chromebook with a 14-inch Full HD IPS screen, with optional touch function. The Corning Gorilla touchpad is scratch and crack resistant.
Fast performance, simple usability, strong security measures and long battery life are some of the advantages of Chrome OS.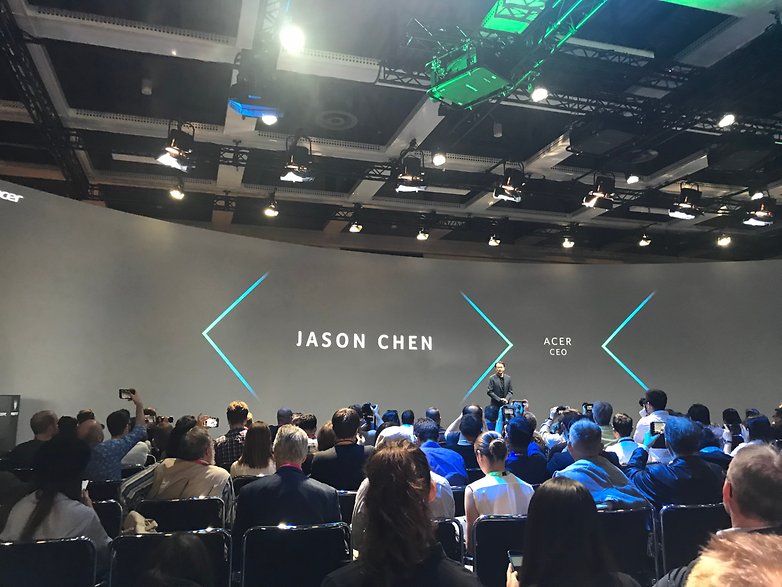 Swift 5 and Swift 7, the world's lightest laptops
The news doesn't end there. Acer is looking to revolutionize the market with two notebooks weighing less than 1 kg. The new Swift 5 and Swift 7 are the world's lightest ultra-slim computers. At least that's how Jason Chen, CEO of Acer, presented them on the IFA stage.
But let's take it one step at a time. The Swift 5 has a 15.6-inch Full HD touchscreen and is equipped with an 8th generation Intel Core processor (like the Swift 7). And yes, this Swift holds the title of the lightest in the market at only 990 grams. It also promises 10 hours of battery life. The bezels surrounding the Swift 5 display are so thin that the screen-to-body ratio is 87.6%.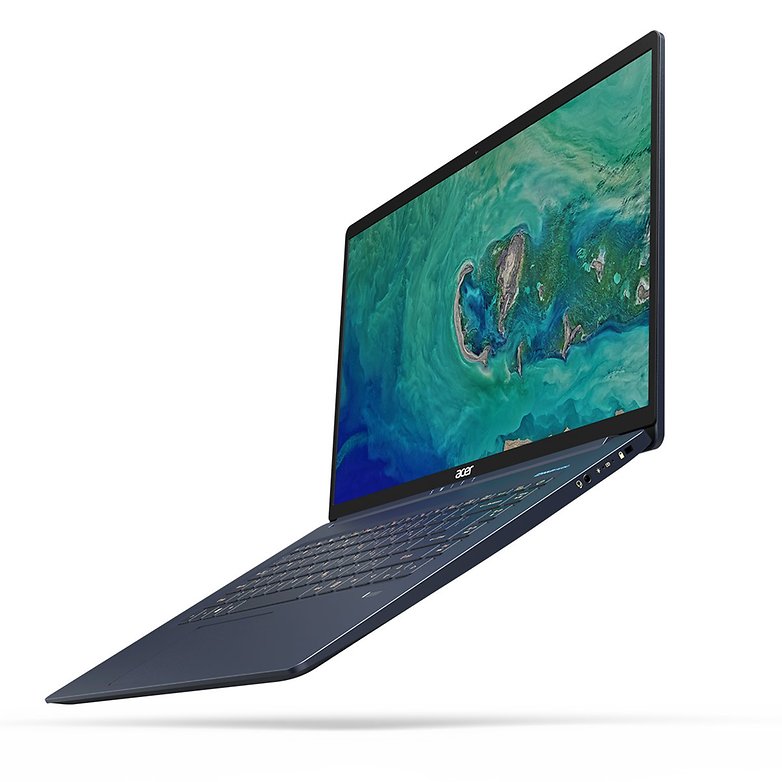 If you think the Swift is impressive, you should check out the Acer Swift 7, where the screen-to-body ratio goes up to 92%. In addition, the notebook is only 10 mm thick and weighs less than a kilogram, or around 997 grams to be exact.
Acer has also introduced new models in its Swift 3 range, with 13.3-inch and 14-inch screen sizes. The new Swift 3 also incorporates 4G LTE, providing it with a connection at any time, even when a Wi-Fi network is not available.
Acer OJO 500 with Windows Mixed Reality
Virtual reality also made an appearance at the Acer press conference at IFA. The press was shown the Acer OJO 500, the first Windows Mixed Reality headset and the first virtual reality headset with a detachable modular design. It has built-in surround sound technology and a software-assisted interpupillary distance (IPD) wheel.
"The Acer OJO 500 offers several key features for this type of Windows Mixed Reality headset," said Andrew Chuang, General Manager, Presence Computing, IT Products Business at Acer. "We have enhanced the user experience with innovative image and audio technologies, as well as the world's most convenient and user-friendly headset."
It's also customizable to make the experience more suited to your body. The Acer OJO 500 will be available in the US and Europe in November and will ship from $399.
Predator Thronos, the holy grail for gamers
Acer has come to Berlin with a wide offering for gamers. The company introduced several products that expand its Predator and Nitro gaming portfolio, including the launch of 4 UHR 27-inch gaming monitors, a complete set of accessories that will delight gamers and a gaming chair that has left the entire IFA press crowd with its mouth wide open. The Predator Thronos is, as its name suggests, is a true throne for everyone who sits on it. And we've had a chance to try it a little.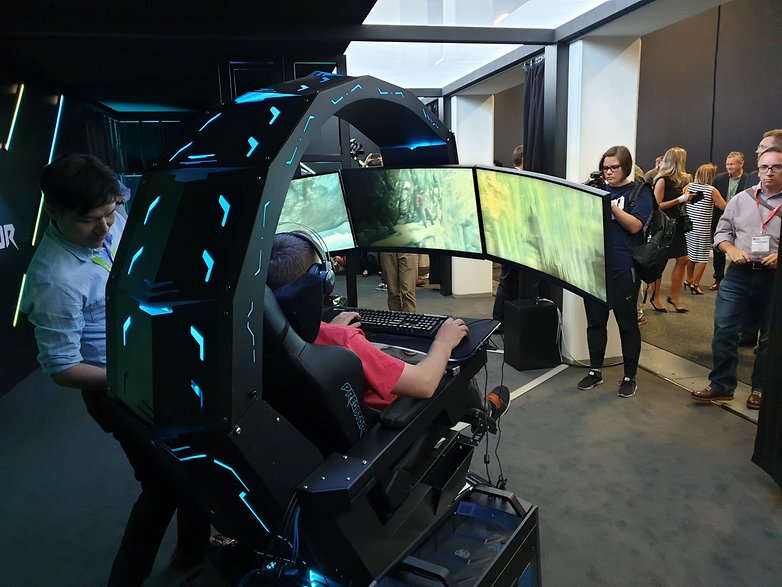 The innovative Predator Thronos reimagines gaming chairs and takes them to another level. It immerses the player in the game through its high-impact vibration system. The chair reacts to the impacts and sounds of the game. This model is adjustable and includes an ergonomic seat design, footrest, and a cab that reclines to 140 degrees. The headrest supports three 27-inch gaming monitors and has a space for a Predator gaming PC. "Thronos is more than just a gaming chair - it's a gaming retreat," says Acer.
What do you think of Acer's new products? Do you own any of the brand's computers?