[Video] Sony Tablet S Unboxing and Hands-On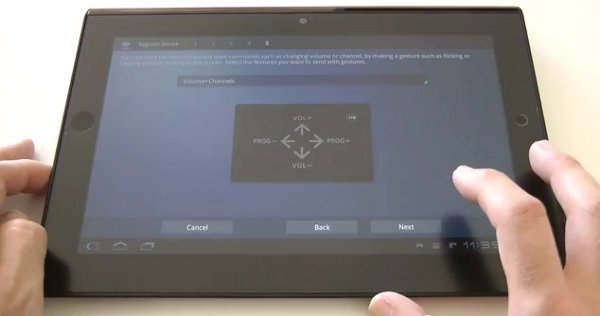 During the IFA trade show in Berlin I got the chance to play around with the new Sony Android tablets and I have to admit, I liked what I saw. While it's obvious the Sony Tablets are more geared to passive media consumers (unlike the direction Samsung has taken with it's latest line) my overall impression was that the devices are very good at what they do: surfing, playing music and movies, and running your standard assortment of mobile apps. However many other blogs seem to take umbrage at the hefty price tag. Admittedly, at around $650 (479€) The Tablet S isn't cheap for a 16 GB Tegra 2 tablet PC.
While the design is a bit odd (the tablet isn't completely flat) the angled screen made typing on the device very comfortable and also allowed several people to watch a movie on the demo device I used without having to fight for a sport directly in front of the Android tablet.
Geekanoids got their hands on one of Sony's new tablets and already produced some high-quality unboxing video. We've got movie sign!
Related Sony News:
Photos and Videos Emerge of the Sony Ericsson S1 and S2 Tablets
Sony Android Tablets Coming to Europe End of September?