[Video] Is Bigger Always Better? A 65" Android Tablet Says It Is.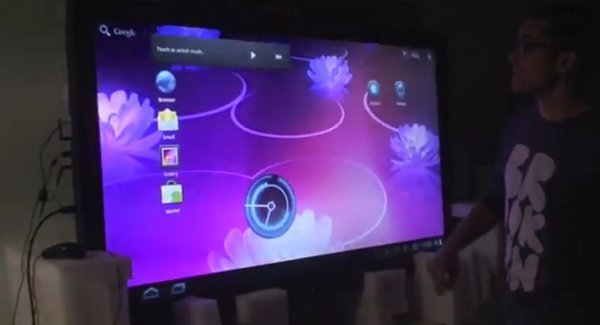 You've seen them in CSI and now there real, giant touchscreen tablets! (or is that a wall with a built in touchscreen?) It doesn't matter how you define it, the 65" touchscreen is real and it's not just a promotion gag Ardic Technology, the Turkish company behind the Android monster, wants to put it into production.
Okay, so they may have cheated a little bit. The "monster tablet" is actually a 65" display run by a 10.1" tablet but it's still really cool. It supports 1080p full HD video playback and is intended as a more power and cost efficient smartboard alternative for business and educational uses.
But I'd rather play Shadowgun on the beast of a tablet.
Related Android Tablet News:
Panasonic's "Fearless" Android Toughpads Are Built for Extremes
Negroponte: We Will Airdrop Android Tablets on Third World Children to Teach Them About Technology
[Video] The Xoom 2 and Xoom 2 Media Edition in Hands-On Videos