[Video] First Android 4.0 Alpha Online For Sony Ericsson Devices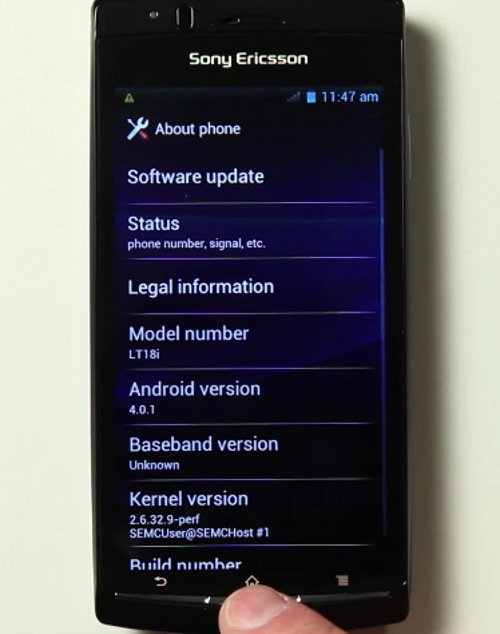 We've already reported on the difficulties many manufactures have getting Android updates to the masses clamoring for the latest Android distributions for their mobile devices. But it seems OEMs are working double time to get Ice Cream Sandwich to the market ASAP. Yesterday brought the first ICS build for Samsung devices and now it appears Sony Ericsson developers are getting in on the action. We've got video of the first ICS build for Sony devices.
In the following video Sony Ericsson gives us a peak at an early version of an Android 4.0 firmware update for the Xperia Arc S, Xperia Neo V and the Xperia Ray. Being an early alpha, the ICS update is intended for "official developers", who want to test their apps for compatibility on the latest Android version. A few months ago, Sony Ericsson pledged to support the custom ROM community and it appears as if they are making good on their promise.
Normal users probably shouldn't try flashing this latest ICS version on their phone just yet. Being an alpha build, it's sure to have the odd bug or two, but ICS Custom ROMs for Sony Ericsson devices can't be too far off now.
So hats off to Sony Ericsson! Not only are they working to bring their users up-to-date as soon as they can, they are also making sure that Custom ROM developers can help in rich the community with their own take on Ice Cream Sandwich.
Follow the link for more information about the Android 4.0 alpha build from Sony Ericsson.
Related Ice Cream Sandwich News: