[Video] Eee Pad Transformer Prime Hands-On Video Review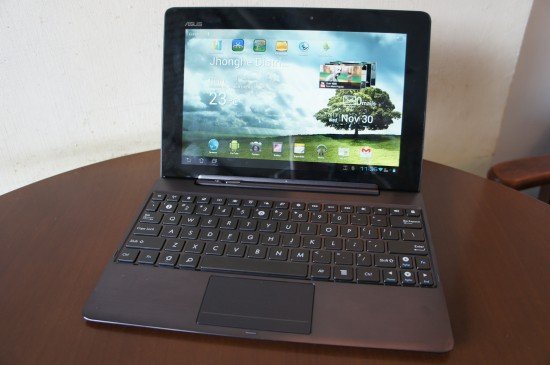 (Picture:Netbooknews.de)
Many of the AndroidPIT editors were crushed when ASUS canceled their Transformer Prime announcement last week. But with the December U.S. release of the Prime right around the corner, we thankfully won't have to wait too long until we get our hands on one of the new quad-core devices. Just in time to keep our anticipation peaked, new hands-on videos with the Transformer Prime have popped up online. But does tablet with lapdock live up to the Transformer standard?
The first reviews of the new Transformer Prime are starting to trickle in and tablet fans have reason to celebrate. The fastest mobile device in the world has garnered praise from everyone lucky enough to get a sneak-peak at the Tegra 3 device ahead of its December 8th market date. But it's not only the Android tablets speed that has garnered praise, the high-quality craftsmanship is also causing heads to turn.
While the hardware is certainly impressive, the Android 3.2 OS the new tablet comes pre-loaded with seems to need a healthy polishing. Of course the tested devices we've seen up to this point were just that, per-production test models. When ASUS launches Android 4.0 on the new tablets you can expect a major performance boost and an optimized user experience.
Related Tablet PC News:
Exynos 5250- Samsung Reveals Heart Of Future Tablets
Think Your Android Has Good Battery Life? The Kyobo eReader Lasts Weeks On A Single Charge