TMA: Samsung Fails And Verizon Brings LTE To The Masses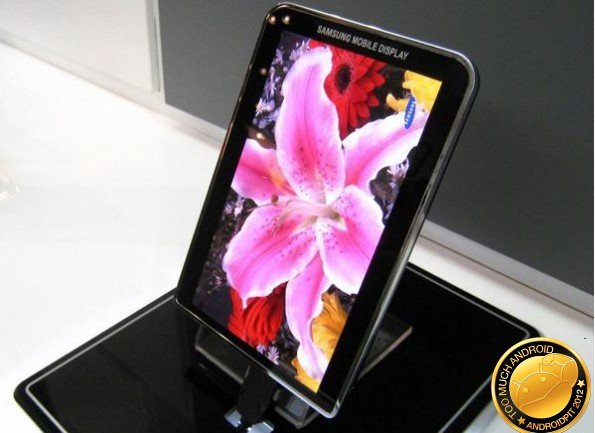 Once again, it's time for Too Much Android, where we round up some of the headlines you might have missed. Today in Too Much Android: Samsung looses another fight against Apple, the Galaxy Tab 2 gets spotted at the FCC and Verizon makes good on its LTE promises.
Samsung Gets The FCC Spam Of Approval
The original Galaxy Tab was one of the strongest entries in the crowded field of Android tablets so it's only natural that new that the Galaxy Tab 2 is making its way through the FCC as we speak would get us excited. FCC clearance is one of the last steps before a device can be sold so you might just see the Galaxy Tab 2 in a store near you soon. While it might not be as sexy as it's 10.1 brother, 7" tablet have been a real seller as of late so this might be the chance Samsung needs to regain some of the American tablet market.
Netherlands To Samsung: No Ban For You!
If you have a pulse and are interested in Android news, you've heard of the continuing great patent war and today brought another defeat Samsung's way. A court in the Netherlands rejected Samsung's petition to ban the iPhone and iPad based on their used of Qualcomm 3G chips. This means Apple fans will still be able to buy their favorite fruit-flavored phones in the coming weeks. But the news wasn't all bad for the Korean electronics giant; the court also ruled that they had the right to seek damages biased on Apples use of certain Intel chips.
Verizon: Let There Be Speed!
Last year, American cell provider Verizon promised to expand it's LTE coverage to 400 markets and, 3 months in to 2012, they are well on their way to reaching that goal. As of today, Verizon has official cracked the 200 mark. Despite the influx of LTE capable devices putting a major load on the network, users are still reporting speeds of around 5-12 mbps down and 2-5 mbps up. Not bad. Not bad at all Verizon!
"On Thursday, March 15, the company will introduce its 4G LTE network in Dothan and Enterprise, Ala.; Naples, Fla.; Greenville, N.C.; Altus and Durant, Okla.; and Longview/Marshall, Texas. The company will also expand its 4G LTE network in Washington, D.C.; Elkhart, Ind.; Baltimore, Md.; Columbus, Miss.; Northern N.J.; Wilmington, N.C.; Duncan, Okla.; Allentown/Bethlehem, Harrisburg, Philadelphia and Scranton/Wilkes Barre, Pa.; Hilton Head, S.C.; Cleveland, Tenn.; Dallas/Fort Worth, Texas; and Kenosha, Madison and Milwaukee, Wis."