Sharp Aquos 104SH With Ice Cream Sandwich To Launch in Japan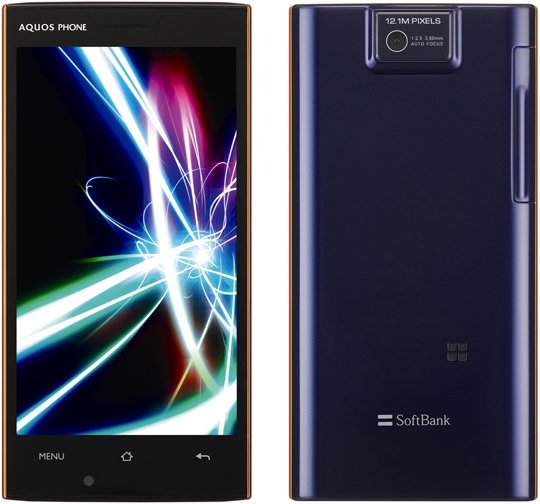 (Picture: Androidos.in)
Google may wait till October 11th to officially unveil Android Ice Cream Sandwich, but it looks like the Japanese didn't want to let the American electronic giant have all the fun. Japanese mobile powerhouse Softbank beat Google to the ICS punch and has officially announced their first high-powered Ice Cream Sandwich handset.
The Sharp Aquos 104SH (which apparently is now the first official ICS Android to hit the market) packs a lot of smartphone muscle in a slim well mannered case. It features a dual-core 1.5 GHz processor made by Texas Instruments running a 4.5" display supporting 1280x720 resolution. But what really get's me excited is the 12.1 megapixel rear facing camera. We've seen a glut recently of tricked out camera phones but this might just be the first phone with a double-digit megapixel count in a case just over 8 mm thick. Of course the small size means there's probably only a digital zoom on the phone but before I rush to judgment, I'd love to see the camera in action.
Unfortunately, for those of you who want to see the Aquos 104SH in action, your probably going to have to move to Japan. Sharps phones can do a lot. But they haven't yet made one that can make it over the Pacific. But with a 1.5 GHz dual-core, Ice Cream Sandwich smartphone packing a 12 MP camera as a reward, maybe American Smartphone fans just might be able to convince the powers that be this time. Anyone wanna start a petition?
Related Ice Cream Sandwich News:
[Rumor] Jelly Bean To Top Ice Cream Sandwich