Samsung Galaxy S To Get Knock-Off Ice Cream Sandwich?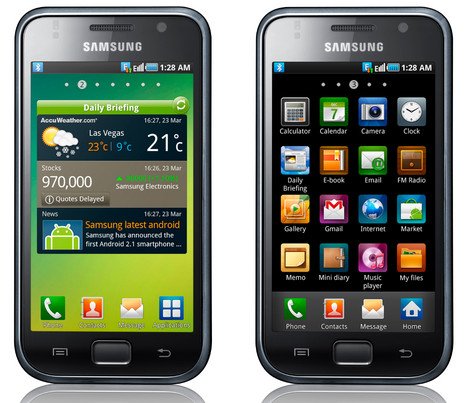 Fresh on the heels of Samsung's announcement that the reconsidering its update schedule due to the bad press. While it's still possible that the Galaxy S and Galaxy Tab will get their share of Ice Cream Sandwich, new rumors are making the rounds that probably won't make Samsung fans happy.
According to the rumors, the Galaxy S and Galaxy Tab won't be getting Ice Cream Sandwich. Instead, Samsung will be releasing a ICS "Value Pack" for the popular devices. Never heard of a value pack? Don't worry, I hadn't either. This particular value pack will be an update to Android 2.3 "Gingerbread", which will incorporate many of the Android 4.0 features Samsung users are demanding, including better multitasking, new widgets and optimized web browsing. According to Übergizmo, this isn't the first time Samsung has made use of a "value pack system" to bring its older devices up to snuff. The Bada devices Wave 252 and 533 both received an update via the roundabout "value package" avenue when they couldn't be fully updated to Bada 2.0.
Seeing as the Galaxy S' and Galaxy Tab's hardware is theoretically capable of running Android 4.0, the emergency value package fix isn't good news for users of the popular Galaxy devices. But the last word hasn't been spoken yet. Samsung has yet to release an official statement regarding the fate of its Android 4.0 updates for older devices. So, as so often is the case with internet rumors, until you see something official from Samsung, take this info with a grain of salt.
Related Samsung News:
Superphone Showdown: Samsung Galaxy Note vs. Samsung Galaxy Nexus