[Rumor] Motorola KORE Ain't No Tablet! Speculation Gets It Wrong.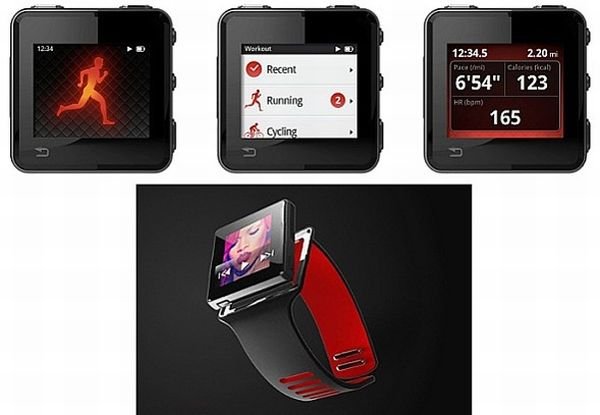 Just goes to show that the Internet is a dangerous things. At the end of last week, rumors surfaced that Motorola purchased a new KORE domain, allegedly for a new tablet in the works. It's unclear who first started the rumor, but we now know for a fact that the whole thing was total rubbish. And surprise, surprise it turns out that KORE is the name of Motorola's new portable workout device. So instead of coming out with another tablet, it looks like Motorola is in the process of launching a new workout device along the lines of the NIKE+ sports watch and other cool wearable devices.

At least that's what the guys over at fusible have been lead to believe based on the trademark documents they somehow got their hands on. Judging from the description, the KORE is a wearable electronic device for monitoring physical activity. The device also comes with a headphone jack and will double as a portable mp3 player. Staying in step with the latest technology, the KORE will probably have complete synchronization with all your Android devices and computers.
So in the end the KORE has absolutely nothing in common with a tablet. This just goes to show that you shouldn't believe everything you read online. This particular rumor may be harmless, but too much gossiping actually be danger.
For your reference, here's the product description based on the trademark:
"ELECTRONIC NON MEDICAL PORTABLE PHYSICAL ACTIVITY MONITOR AND FITNESS DEVICE FOR MEASURING MOVEMENTS, INDIVIDUAL'S ENERGY EXPENDITURE AND PHYSICAL ACTIVITY LEVEL AND ACCESSORIES THEREFORE, NAMELY, HEADPHONES; SOFTWARE FOR DEVELOPING AND MONITORING PERSONAL ACTIVITY AND EXERCISE PLANS, TRAINING PLANS, TRAINING GOALS AND GIVING FEEDBACK ON THE ACHIEVED RESULTS".