New Security Flaws Found in Android– Anti-virus Programs Can Be Remotely Deactivated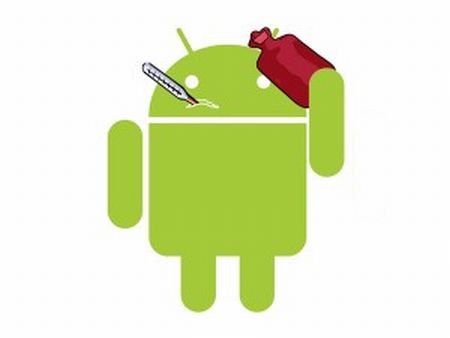 It's almost becoming a tradition to end the day with a new report about a major security flaw discovery in the Android community. I guess that's just a side effect of being open source and popular. With all eyes on little Andy it's hard to hid the poor guys flaws (which of course he has, no one is perfect) Two weeks ago a video demonstrated two new exploits allowing remote access to your Android handset, then came the news of LG's major security flaw giving apps access to your personal data, now it appears that anti-virus apps can be remotely deactivated as part of a targeted attack.
While specifics are being kept under wraps to prevent any nefarious programers out there from developing an app to exploit the security hole, we do know that a popular component of the Android mobile OS, which is used by both anti-virus and normal apps can be remotely deactivated leaving your Android smartphone or tablet PC completely defenseless to many common attacks. According to Riley Hassell, founder of Privateer Labs and co-discoverer of the security flaw, the exploit could also be used, paradoxically, to disable malware when an attack is underway.
It appears as if the exploit is not yet generally known and that no attacks have taken place–yet. Hassell is planing to give a full presentation of the security flaw at the Hack in a Box Security Conference in Malaysia next week. But don't worry; this wont give anyone carte blanche to mess with your smartphone. Privateer Labs is already collaborating with anti-virus providers to develop a fix for this latest security threat. But until a solution is found anyone worried about Android security would do well to heed the tried and true advice to think and use a little common sense before they download any app.
Why Twitter is More Vulnerable Than Facebook to Hacker Attacks
Android Trounces iPhone 150 To 0!