New "Project" For Motorola Xoom- Is Ice Cream Sandwich Update Around The Corner?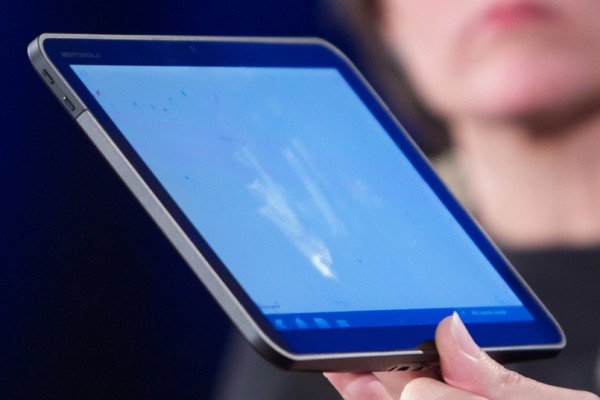 Since Google's massive Android 4.0 Ice Cream Sandwich announcemnet last month, the one question keeping Android fans up at night (beside the Galaxy Nexus release date) was when their device would finally get a helping of the ice cream fun. Motorola fans, get your tablets charged. The Xoom just might be the next device to get an official ICS update.
The following email is currently making the rounds to Motorola customers:
Hi,

This is a confidential project under the terms of the Motorola Feedback Network. Do not post any details or information about this project on any public sites.
Thanks – please understand that project start times are always fluid. We ask for your patience if you register but don't hear from us right away.

- Matt
Motorola Owners' Forums
Motorola Feedback Network

Thanks for joining the Motorola Feedback Network. We are preparing a project for owners of the Motorola Xoom on Verizon, and would like to invite you to participate. Click this link to take a short enrollment survey for this project. Please note that you must be a member in good standing of the Motorola Owners' Forums to take part.
What exactually this 'project' is, is still anybody's guess. It could be a routine matinance update as is currently rolling out on the Motorola Droid. It could also be the initial stages of an ICS update for the Motorola Xoom. Of course it's still fairly eairly for ICS ports making their way onto non-rooted devices, with the speed that the custom ROM community was able to get ICS ported to its handsets, we might just see the first updates rolling out before the holidys.
We'll be sure to bring you more on the latest Xoom 'project' as soon as it breaks.
Related Ice Cream Sandwich News:
[Video] Ice Cream Sandwich Lands on the G1! (We Like the "Slow Motion" Feature)
Google Says It's Working on "Ghost Volume Bug" Fix, Claims There Isn't a Galaxy Nexus Hardware Problem