More Photos and Videos Emerge of the Flexible Samsung Phone from the Future!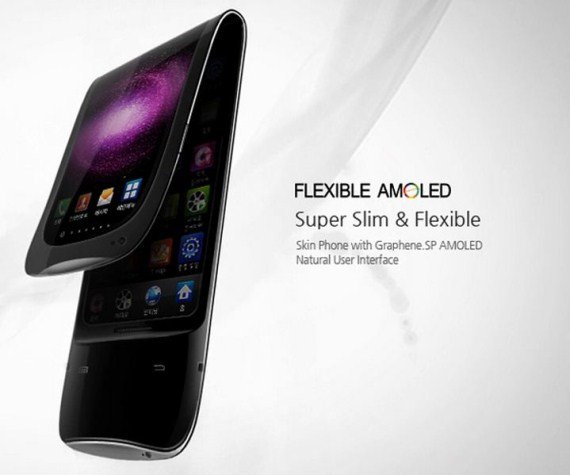 NEXTPITTV
Yesterday I brought you the story of the Galaxy Skin prototype– the foldable, wearable phone from the future – and over 30,000 of you drooled over its ridiculously sleek design and imaginative uses. That post is now the most-read in AndroidPIT's entire history! Today, I've found a few more photos that show this prototype's other possible capabilities. Let's take a look, shall we?
UPDATE: Click here to see videos of the Samsung OLED flexible screen in action and learn how it works.
First, let's see how a foldable phone could tackle video chatting. With a simple fold in the middle of the phone, you could make it stand upright for hands-free picture-in-picture chatting.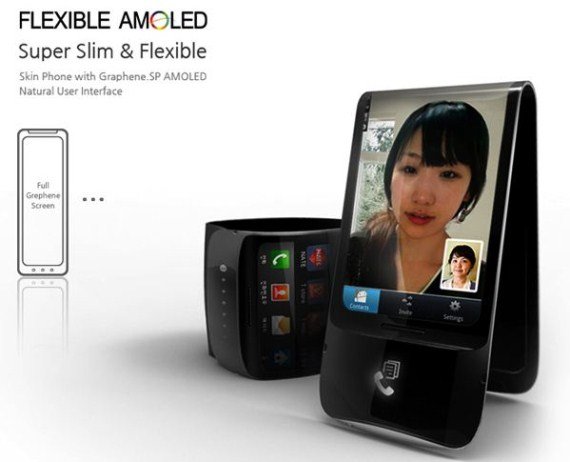 You could also stand the phone on it's side, place it on the dashboard, and use it as a navigational system: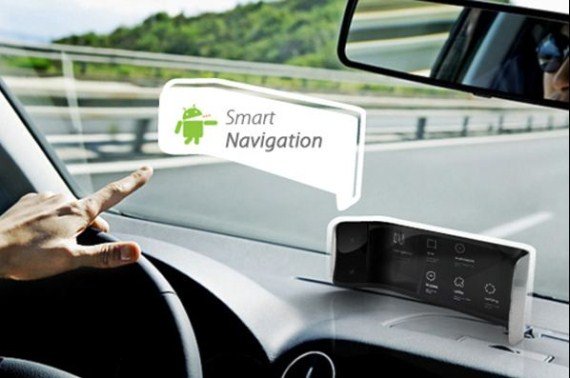 Or as a projector for Power Point presentations: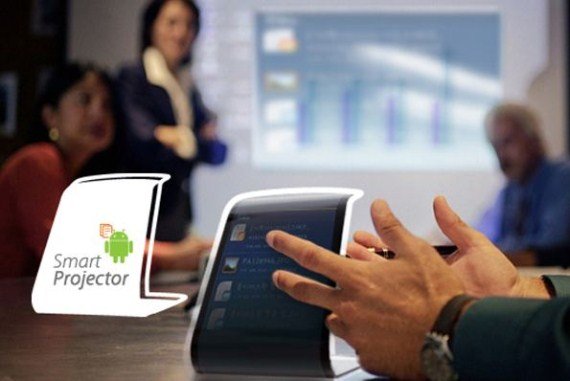 Finally – and yes it's a bit of a blurry picture – you could wrap the phone around your wrist for handy access on-the-go.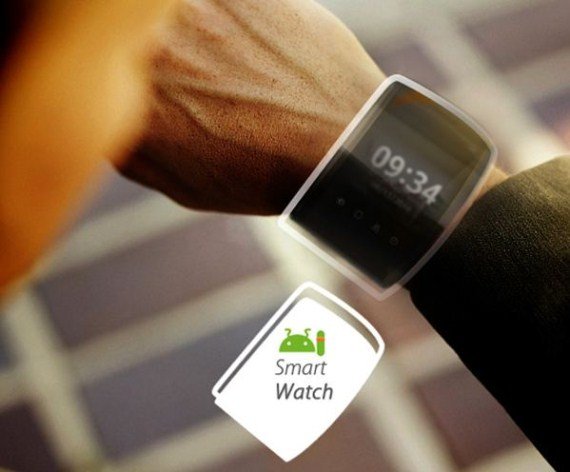 All of these capabilites would come on a phone platform with Augmented Reality with Layar Reality Browser, voice command and full audio support (features that will soon be available in real life!)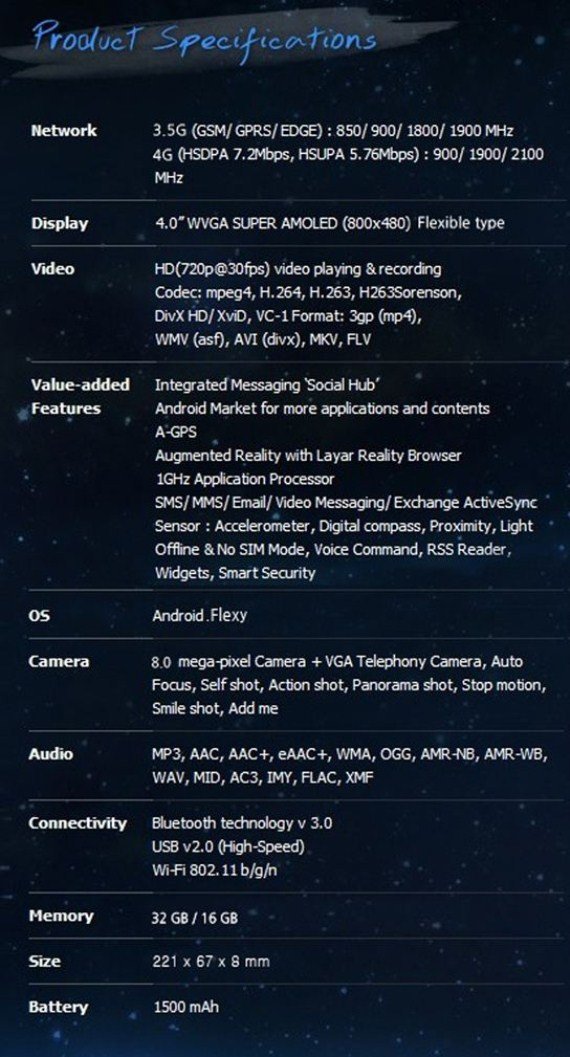 And here are more videos of the Samsung's flexible OLED screen in action: