[Infographic] Apples To Apples: Portrait Of A Tech Giant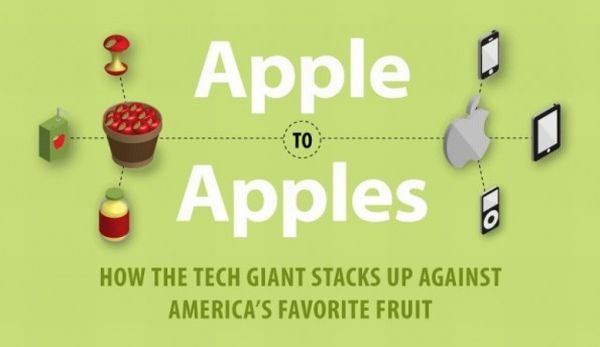 Here at AndroidPIT we love infographics, especially those that have a sense of humour. We recently ran across a great example of the art of infographics and while it doesn't really have much to do with Android, it does give us some new perspective on Android's biggest competitor, Apple. After we've written so much about the boys from Cupertino, how exactly does MBAonline do it? Why, by comparing Apple to apples of course.

The following graphic shows how the tech giant doesn't do the tasty fruit any favours by stealing its name. Ever wonder who sells more apples? When the first one popped into being or where apples come from? Check out the infographic for a good, pun-ny, but of humour.