How Will the Galaxy S2 Differ Across American Carriers?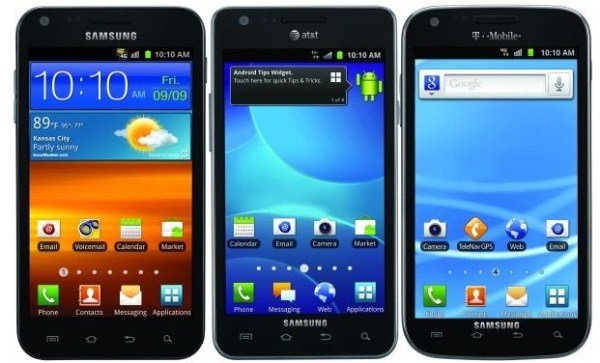 NEXTPITTV
Praise the Lord! We've waited and waited, and now we've just received word (well, a bit ago) that the Galaxy S2 has finally arrived on Sprint, AT&T and T-Mobile. The phone looks just as pretty as it ever has, rocking that Super AMOLED PLus screen and all the record-breaking processor speeds you've been hearing about.
But how will the phones differ across AT&T, T-Mobile and Sprint?
The Sprint variant will be called the Epic Touch 4G and will be the first phone available to US customers on September 16th. It will also be rocking a slightly larger 4.52-inch screen, Sprint's Touchwiz 4.0 UI and firmware like Sprint TV, Telenav and Nascar Sprint Cub Mobile. It'll have WiMax on board and will be available for $199.
The AT&T variant will be called, simply, the Samsung Galaxy S2 and is being marketed as the world's "thinnest 4G smartphone," which may have something to do with the fact that it's got a smaller 1650 mAh batter inside. It'll have the smallest screen of the bunch at 4.3 inches, which is the same as the international model. Other than that, it'll be packing HSPA+ and Touchwiz.
The T-Mobile variant will be called the Samsung Galaxy S2, will feature a 4.52-inch screen and has got a more rounded design surrounded by a metallic bezel. Other than that, it looks like it'll be the same as the international version.