Apple's iOS5 Blatantly Rips-Off Android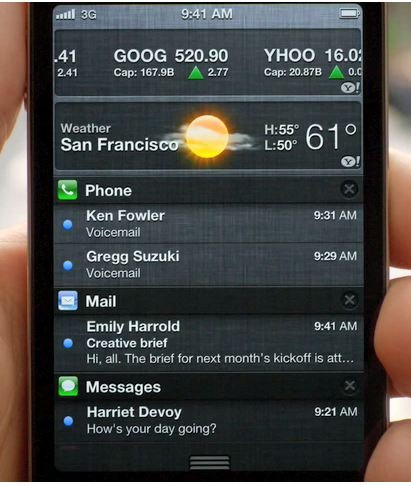 (Apple's Notification Center: Suspiciously Familiar...)
Apple's new iOs film previews are better-produced than most film trailers. But I couldn't help noticing something suspiciously familiar about the most highly-touted new feature in the new iOs's arsenal: the notification center. Watching Apple describe the notification center as revolutionary and innovative started to make my blood boil; they've simply taken a feature from Android and called it their own.
True Android's notification center doesn't include a weather icon or a stock ticker, but it is essentially the same as Apple's in theory. Other derivative features that I noticed...
Apple's "new" mail search function --- that Gmail has perfected long ago
Browser tabs --- that are already available on Android browser apps
Camera activation from lockscreen -- Hello, HTC Sensation?
PC Free-- You haven't needed a PC to set up your Android in the past 3 years.
Notice any others?