Who wants a 12.2-inch Samsung Galaxy Note Pro?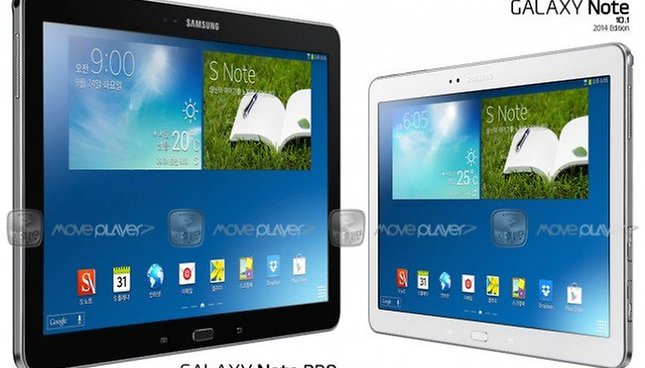 Lots of us, that's who. A new image has surfaced that reportedly reveals the large screen pro version of Samsung's incredibly popular Note series. The device is reported to be a 12.2-inch monster slate with all the enrichment that phablet. The image was picked up by Sam Mobile via the South Korean website cdpkorea, which seems to show the device at a trade show or something similar, although there's no branding visible to confirm it's a Samsung.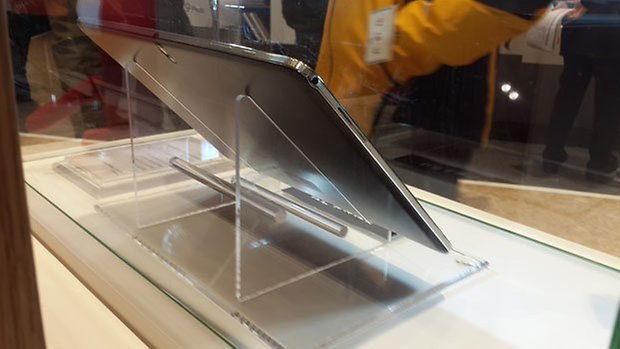 Everything looks about right though. The S Pen slot, ribbing and what could be faux leather backing all seem to be in place. But the labels are on the other side of the image and there's no frontal shot with visible logo, so this one could be a cleverly manipulated fake – after all there's plenty of Samsung lookalikes floating around. Still, whether the image is real or not is beside the point. The real question is how would a 12.2 Note go on the market? I think the answer to that question is: very well.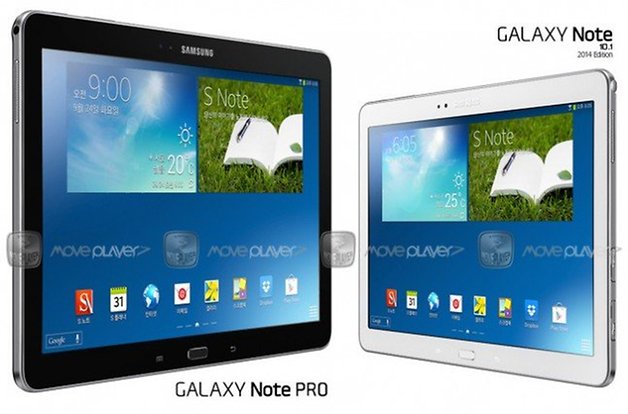 Samsung invented the phablet range with the original Note, and the S Pen has come to be the genre-defining stylus tool, showcasing what other manufacturers wish they could do. With Samsung set to focus on tablets next year, dropping a tablet-sized, stylus-supported device in the mix would fill in the gaps between the two and could change the tablet landscape in the same way larger screens and a stylus did with the smartphone landscape a couple of years ago. I, for one, am looking forward to the added functionality this would bring to a tablet and the greater flexibility of a larger screened S Pen slate.
If it's legit, the Galaxy Note Pro in the image above will be one of the four tablets Samsung will launch in early 2014. According to Sam Mobile, they will be the Note Pro 12.2, the Galaxy Tab Pro 8.4, Galaxy Tab Pro 10.1 and Galaxy Tab 3 Lite. These are expected to debut at CES in Las Vegas in early January and appear on the market in the following months.
Would you like a 12.2-inch Note? Do you think tablets will start including a stylus as standard, or is this just another of Samsung's test piece trials?