Codename Scarlett: what you need to know about the new Xbox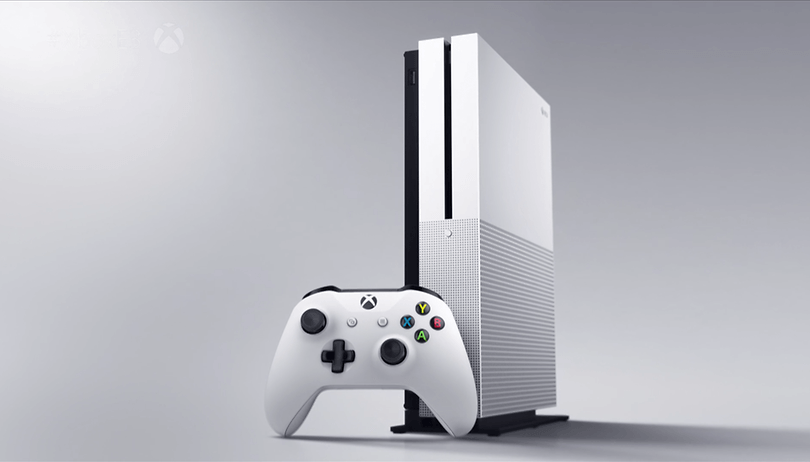 It's official. Microsoft confirmed at E3 2018 that the company is working on a new Xbox. While there's no specific name confirmed yet, it's likely that we'll see a machine dubbed Xbox Two, or even a family of devices, possibly with S and X designations again. Here's what we know so far.
Microsoft is playing its cards close to its chest when it comes to its next moves in the console market, yet nonetheless, a few tantalizing rumors have managed to trickle down to the public.
At E3 2018 Phil Spencer, Executive President of Gaming at Microsoft, teased thirsty fans about the next Xbox console, saying teams are "deep into architecting" the next device. Unfortunately, no official timetable was given for release, although unofficial rumors are swirling. The Xbox boss also mentioned artificial intelligence, but was once more light on details. Still, it may be that Cortana on the Xbox 2 will refer to more than just HALO.
Another revelation from the expo was that Microsoft is building a new streaming service designed to allow gamers to play the same games on an Xbox, PC or phone.
"The world of gaming is on a historic growth path," Spencer said. "In this significant moment, we are constantly challenging ourselves [as] to where we can take gaming next." But what we want to know is, how is the Xbox going to evolve along this historic path? Here's what we "know" from the rumors, spiced up with a dash of informed speculation.
Jump to:
Project Scarlett: a family of devices in November 2020?
Lacking official confirmation, the most we know regarding release timeline comes from Thurrott. According to anonymous sources the next generation Xbox is codenamed Scarlett and Microsoft plans for it to arrive in 2020.
What's more, Microsoft describes 'Scarlett' as a family of devices; so we may see multiple pieces of hardware released that year, or a staggered release of successively more powerful iterations, such as what we saw with Xbox One S and Xbox One X. The there's the possibility that not all of these family members are traditional consoles, and that one or more is a mobile device or one specialized for streaming.
2020 also makes sense if one considers that the PlayStation 5, which should be the main rival to the next Xbox, is expected in late 2020-early 2021. If Microsoft sticks with its tradition of a November release (as is the case for all except the Xbox One S), that would place the Xbox 2 just slighter sooner than the PS5...earlier enough to score a critical edge in sales before Christmas.
The Xbox 2 should have a strong stable of exclusive games
Microsoft has been criticized for its lack of really essential exclusive new games with the Xbox consoles, and for lacking a wide selection overall, lagging behind Nintendo and Sony. But it looks like the company is making a real effort to correct course.
"Listening to the fans about how important exclusive games is is really important to us," said Mike Ybarra, corporate vice president of Xbox and Windows Platform at Microsoft, speaking after Microsoft's E3 presentation.
That includes exclusive games made by Microsoft. "We always tell our teams to focus on the gamer," he added. "If fans ask us for exclusives and first-party titles, that's where we're going to focus."
Microsoft hasn't been shy about snapping up hot game studios with an eye on building its future library of games. Let's take a look at what we can expect.
Hellblade 2?
Hellblade: Senua's Sacrifice was a surprise hit: an artistic, adult dark fantasy from Ninja Theory, who developed it as an "independent AAA" game. Now that Ninja Theory has been acquired by Microsoft, that independence is over, but the studio is now in a better position to bring about an even more high-budget, polished game. Without spoiling too much, I would say that Hellblade's story isn't too inviting to a direct sequel, but some kind of spiritual successor that builds on the strengths of the great game would be more than welcome.
Forza Horizon 5
PlayGround Games were another high-profile acquisition by Microsoft and their upcoming open world racer, Forza Horizon 4, is slated for an October 2 release on Xbox One and Windows 10. It seems logical that the team would stick to its flagship franchise and work on Forza Horizon 5 for the next-gen Xbox. Maybe the mysterious action RPG that the studio has been working on will surface as an Xbox 2 exclusive.
New HALO and Gears of War titles
I mean, come on. I can't see a new Xbox coming to the table without something to add to Microsoft's strongest franchises. But before we talk about HALO and Gears on Xbox 2, there's still the next (and likely final) titles for the current Xbox family to play while we wait.
4K's a given, VR's a no-no
As far as the features of the Xbox 2 are concerned, we don't know much about specs except that it should be an improvement over the current powerhouse, the Xbox One X. That means native 4K and the ability to play 4K Blu-ray discs, something that the PS4 Pro is missing. But there is something the Sony console has that we may never see on Xbox...the VR accessory.
Microsoft in June confirmed it was killing off plans to add virtual reality support to the Xbox, even though the company had been teasing the tech for years. Microsoft marketing chief Mike Nichols delivered the sad news: "We don't have any plans specific to Xbox consoles in virtual reality or mixed reality," he said, adding that "our focus is primarily on experiences you would play on your TV."
While concrete information about the Xbox 2 is likely to be a long time coming, we can all have fun gathering rumors and speculating in the meantime! When do you think the new Xbox will arrive? What games do you hope to see on it?