Why Samsung And Asus Just Killed Their Tablet Chances...Again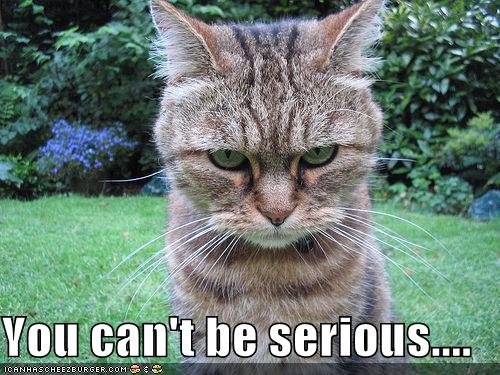 I really really REALLY hate to say this, but pricing for 2 of Android's most talked about tablets have this week revealed all kinda epic freakin fail. Less than 2 weeks ago at MWC both Andy Rubin and Samsung both directly stated that if anyone wanted a chance of competing with Apples newest offering. But hey, I'm just a blogger, and apparently my words mean little :-D Sure, maybe I'm wrong in thinking that Samsung recently pricing the Galaxy Note 10.1 at 729 Euros (958 US Dollars), and Asus pricing the new Padfone at 699 British Pounds (1092 US Dollars) not only killed their chances of selling these devices, but also showed that Android tablet makers simply don't get it.....at ALL.....But somehow, I don't think I am.
You might think I'm being a bit harsh about this, but the reality of the situation is that Apple just released the iPad 3, and here in Germany where I'm sitting, it's priced right now on Apple's website for 479 Euros (629 US Dollars) and ready for pre-order. Now while I may not personally be a fan of the iPad, the fact of the matter is this: It's currently the only tablet that mass consumers give a damn about, and pricing your tablet (ASUS, I'm talking to you) at damn near DOUBLE that price for a tablet/phone thingy that nobody has heard of the WEEK AFTER the iPad 3 release was probably a bad move. Oh but it get's worse....
If there was ever any justification for me when it came to spending so much more for an Android tablet vs an iPad, it was superior hardware coupled with Android's OS. Now the Galaxy Note 10.1 was recently announced, and I don't know if Samsung is playing some type of sick joke, but the specs in this thing look oddly familiar. Let's see what's inside this thing:
1.4ghz dual core processor
3MP back camera and a 2MP front facing cam
Android Ice Cream Sandwich
16, 32, and 64 gigabyte models
1280 x 800 screen resolution (same as the original Note)
7000 mah battery
S pen stylus
Expandable memory slot
8.9 mm thin
Comes pre loaded with Zen Brush and Omni Sketch for adults, and Hello Crayon for kids
Odd, considering my Samsung Galaxy Tab 10.1, which came out a lot earlier than the Note 10.1, boasted very similiar specs. Sure, it's a bit of an upgrade, as my tablet has a dual core 1ghz Tegra 2 processor. But seriously, my tablet has a similiar camera as the Note 10.1 (oh wait, it's the EXACT SAME camera), also runs ICS thanks to CyanogenMOD and Roman from XDA (without Touchwiz I might add), and runs VERY fast and stable at 1.4ghz per core thanks to Pershoots overclock kernel. So yeah, while the Note 10.1 might be a SMALL upgrade, you CANNOT raise the price more than 150 euros on this device when Apple is offering an upgrade for the same price. Period. You don't have the reputation or traction in the tablet market to do this. And on top of that, there are QUAD CORE tablets out there running ICS that are selling for MUCH less. What's convincing you that consumers would actually pay that much money for another dual core tablet (out of the 20 that you already have)? I just don't get it.
But hey, at least Samsung makes sexy looking tablets, and they are even starting more and more to market them better, which is an improvement over the little marketing that most Android tablet manufacturers do for their products. But Asus, I honestly don't know WHAT was going through your mind in pricing the Padfone at a whopping 1100 US Dollars.What people don't seem to realize, is that the Padfone isn't a tablet AND a phone...the "tablet" that comes with it can ONLY function with the phone..without it, it's NOTHING. So for this price, you're getting a dual core phone (nothing special here) with a big freakin display that ONLY works in combination with the phone. That's right people..it's not a tablet, but only a DOCK for the phone to make you're phone easier to use with the extra screen size of the "tablet". 1100 dollars? Really? You're making this way too easy for Apple, and even for Microsoft with those prices. Let me think...would consumers rather pay 1000USD on this new "innovation", or 1000USD for a Windows 8 tablet that can pretty much FULLY replace their laptop? That's a tough one......Does anyone even know or CARE that Asus is making a phone? This is a smart strategy in your eyes of introducing it? **facepalm**
At this point, I can pretty much tell you right now that consumer interest in these products will be at best MINIMAL, if any at all. My final words:
Samsung..if you want to be like Apple and bring out "new" products with barely better specs and introduce them as an "upgrade", DON'T PRICE YOUR TABLETS MORE THAN THE IPAD 3. It simply WON'T WORK. Please get back to making sexy tablets and marketing them properly. If there's any big tier Android tablet maker that can rival the iPad, it's you, and you proved that by rivaling the iPhone with the Galaxy S2.
Asus: nice job thinking outside the box...but in the end you're selling a dual core phone running ICS, not a phone and a tablet running ICS. You did well with the Eee Pad, and the Prime is also great because you kept the price down, as you were the only big Android tablet maker to do so. This hybrid device will simply NOT sell for that much money, so please get back to being the Android tablet manufacturer that was known for delivering great hardware at competitive prices please.
Picture credits: cheezburger.com