What Samsung's new foldable phone could actually look like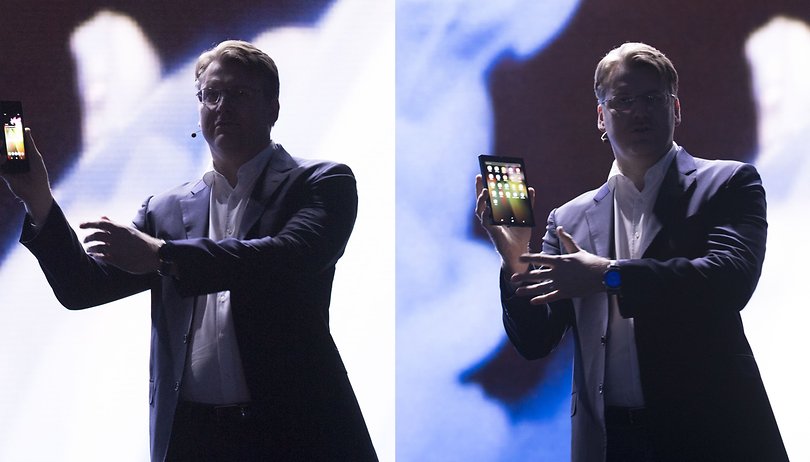 During a session here at the SDC18, Samsung also gave away a little more about the form factor, the dimensions of the displays and the possibilities of app design. The so-called "Cover Display" - the screen that is used when folded down - should have a screen diagonal of 4.58 inches and a pixel density of 420 dpi (840 x 1960). When opened, the device has a diagonal of 7.3 inches and 1536 x 2152 pixels.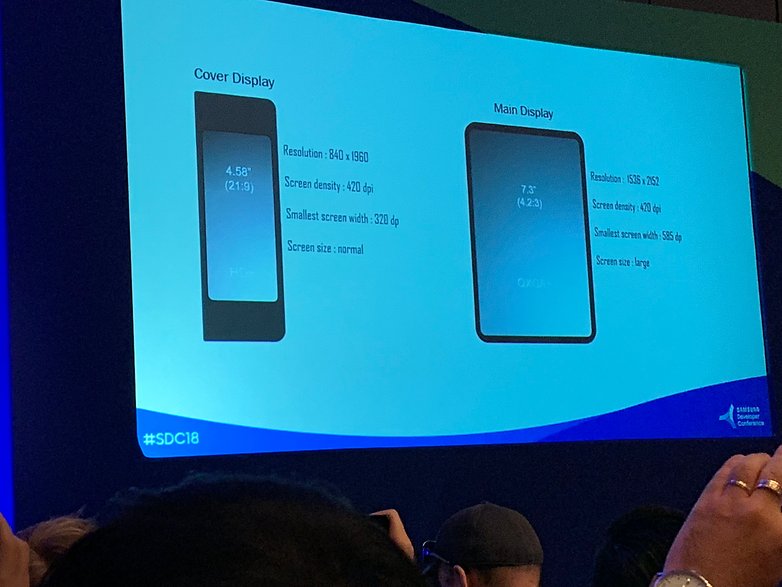 Apps should be able to take advantage of the new multitasking possibilities. Several windows can be arranged and used on the large screen. In this way, for example, you can read e-mails while a video is running at the same time. Google will also adapt Android Q accordingly and support these new functions in the operating system. In addition, Android will offer the function "App Continuity" - so apps, which were first started on the main screen, should continue to run without interruption after opening and support the possibilities of the larger screen.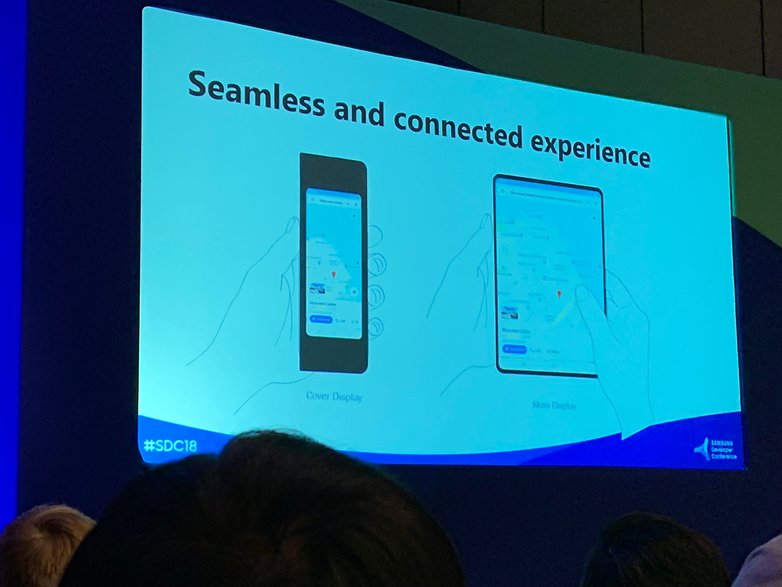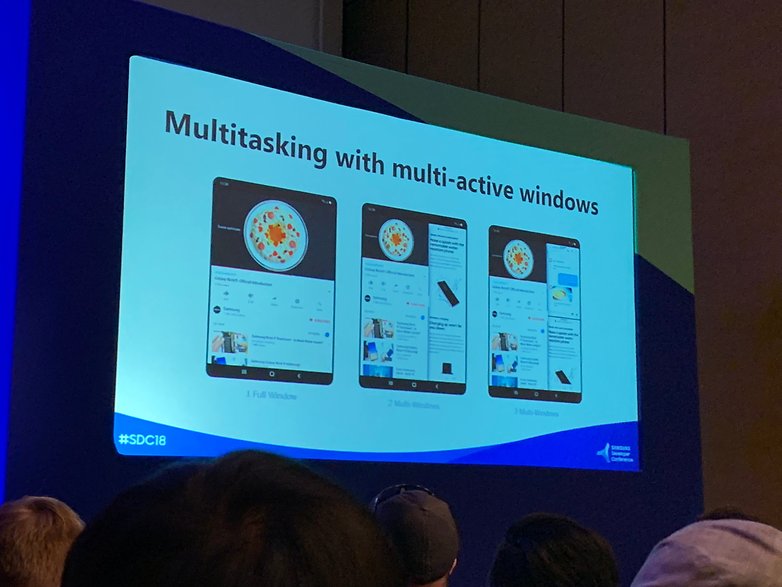 By the way: The version shown at the SDC is only a concept, which was also taped. We were told that the final version would be much thinner.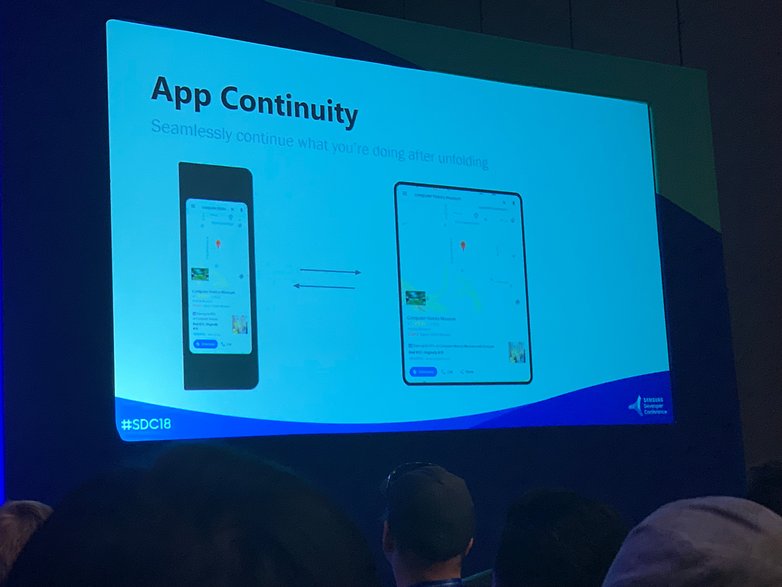 What do you think of how Samsung's foldable phone is taking shape? Do you think it will offer useful new features for the OS?