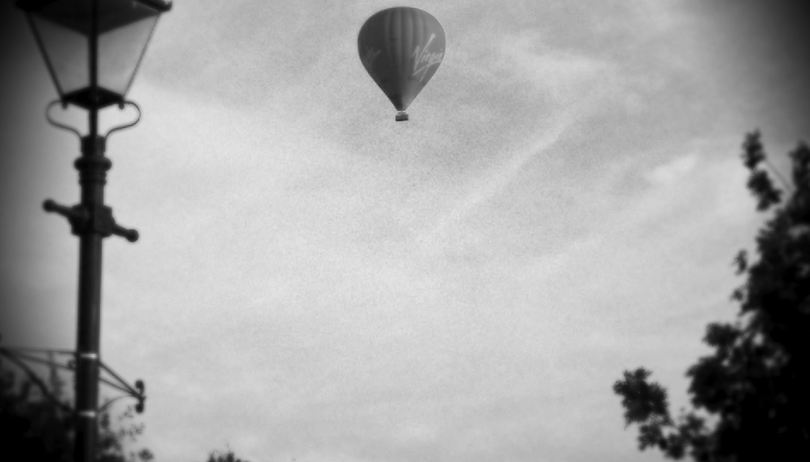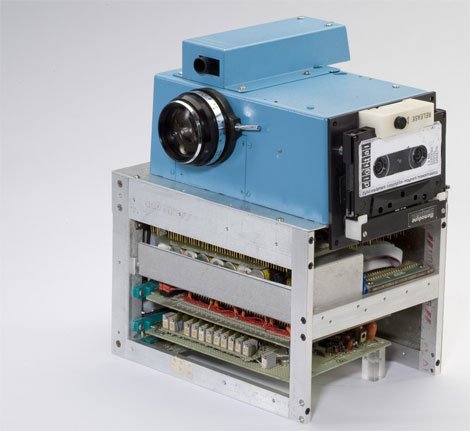 As the mobile age has progressed so too has our penchant for photography. I imagine it's fairly safe to assert there are more people actively engaged in photography today since the advent of digital technology. To clarify, I imagine there are more people actively involved in photography today since the advent of the integrated device. Steven Sasson, the much lauded Kodak Eastman engineer invented and designed the first digital camera way back in 1975 (see image above) and although usage figures rose exponentially in the subsequent years thereafter they hit the proverbial ceiling with the advent of the integrated device, i.e. the smartphone.
There's some weight to this claim, integration ultimately meant streamlining. Who wants to have to schlep around this that and the other? Nobody. According to Portio's "Mobile Messaging Futures 2012-2016" 207 billion MMS messages were sent in 2011. This figure is anticipated to grow to a staggering 276.8 billion by 2016. Although the same report confirms SMS still reigns supreme in the battle of mobile messaging the MMS figures help to validate the claim that smartphones are being used increasingly as documentary tools given the development of proper technologies. As Stuart Jefferies at the Guardian points out:
"These days, the very idea of a mobile without camera or video facility seems absurd. They're more portable than most digital cameras and, more importantly, offer faster connection with the internet, which is a key consideration in this age of virtual presenteeism."
Although time constraints, connectivity and – arguably – narcissism all have a bearing on our mobile usage, my primary interest in this case is the way in which we present or utilise our realities with reference to nostalgia.
Facebook's acquisition of Instagram represents our being one step closer to that oh so warm and fuzzy Orwellian nightmare but too to the prevalence of nostalgia. It is not so much Facebook's acquisition of Instagram that's interesting – which is more representative of aggressive marketing strategies than an infatuation with the past - but rather Instagram's initial angle, nostalgia. Of course its success was largely dependent on its aptitude at mobile photo sharing – the primary reason Facebook bought out Instagram CEO Systrom and co in the first place – but its success too rested on the resonance of nostalgia, or analog processing in a digital context.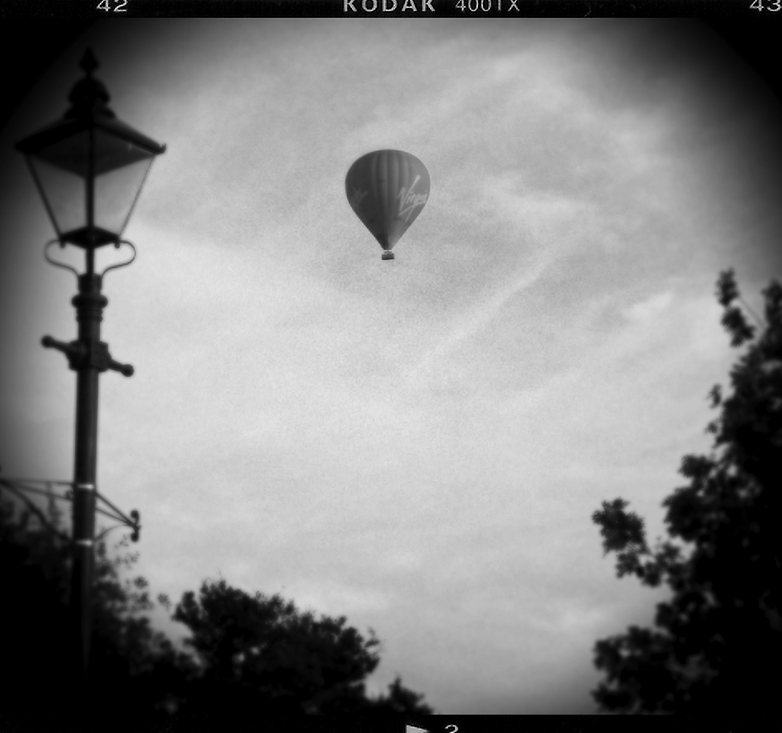 "The nostalgia dollar" (see comedian Bill Hicks for a complete breakdown of the merits of marketeers) or our increasing fascination/homage - depending on which camp you're in - with an imagined past is something which has remained "uncannily contemporary" in the face of an outmoded optimistic belief in the future. Photo sharing apps such as Instagram are primary contemporary exponents of this.
Nostalgia derives from the Greek compounds nóstos "homecoming" and álgos "pain or ache", in short, the desire to relive the past. In the majority of cases this longing for a past is a longing for a past imagined. Instagram aspires to elicit this imaginary past and is undoubtedly succeeding in doing so. The sheer amount of sign ups following the release of Instagram for Android (5 million within a week of release) is some testament to this.
And so we increasingly look backward, framing the present with the signs and signifiers of old, sepia tinged and burnt out to the point of being unrecognisable. This is the same washed out imagery that is slowly but surely infiltrating every sector of pop culture (See Lana Del Rey and co - cohorts in this case - and the image of a virgin hot air balloon above for clarification on that). But does any of this really matter? Whether imaginary or not, is there something fundamentally wrong with re-contextualising our present in the past?
Perhaps Proust had it right "remembrance of things past is not necessarily the remembrance of things as they were."

*Picture Credits: retrothing.com and garycurtis.wordpress.com