Is this pop-up phone the weirdest thing Samsung ever designed?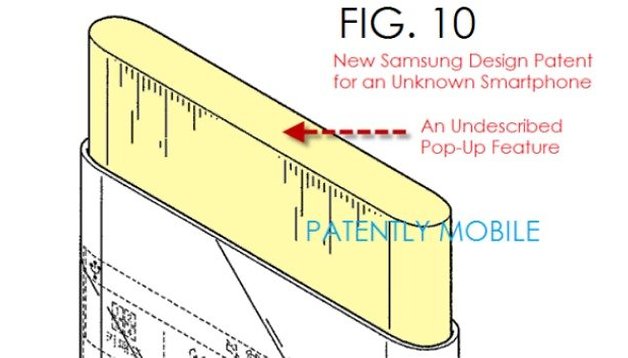 The United States Patent and Trademark Office has shared Samsung's patent for a phone with two display edges and a mysterious pop-up feature. This phone is likely the Samsung Galaxy S Edge, which would be released alongside the Galaxy S6 at Mobile World Congress 2015.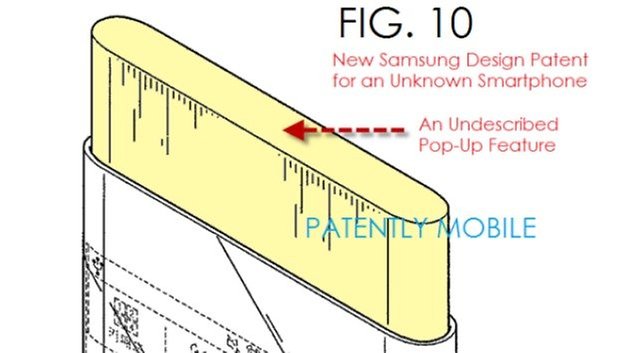 The design sketches show a phone with two rounded edges, which would likely extend the front display. Unlike previous curved phone designs, it looks like the display wraps around to the phone's back. Perhaps, like the Samsung Galaxy Note Edge, the curved display could be used to show notifications and apps.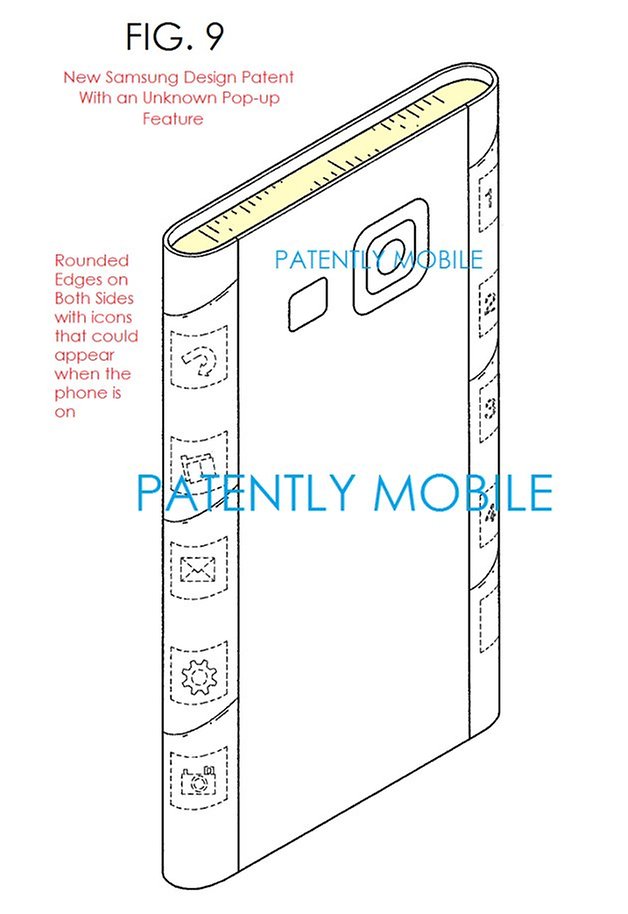 As AndroidPIT previously reported:
"a few more features [may include]... Glance Lighting, which lights up the Edge area when you receive a call (you can also assign a color to a contact so that the edge panel will light up in that color when receiving a call from said person). Also, the Galaxy S6 Edge will recognize which hand is holding it, so, unlike the Galaxy Note Edge, it will be truly lefty-friendly."
There is much speculation about the function of the phone's top panel. Popular theories suggest the panel might accommodate a removable battery, a camera or camera flash, or an antenna.
If you're already lusting for this multiple-display phone, start saving up. According to our exclusive source, the Samsung Galaxy S Edge will cost 849 EUR for 32 GB, 949 EUR for 64 GB and 1049 EUR for 128 GB.
Do you think this patent is for the Samsung Galaxy S Edge? In the patent sketches, what is the function of the pop-up feature?