WTF is up with official Android updates that don't work?!?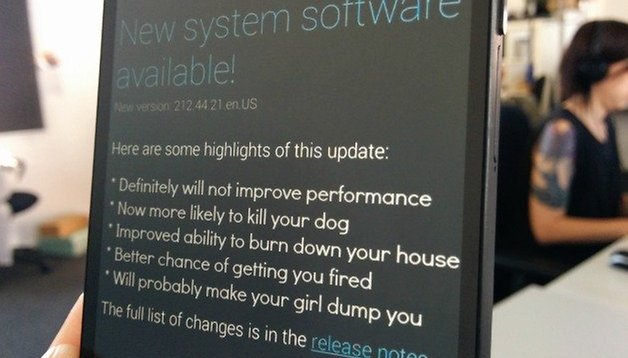 Get out the pitchforks guys, I'm going on a manufacturer rant! As an editor at AndroidPIT, I hear from a LOT of people that are really unhappy with the way they are treated by the manufacturers and carriers when it comes to official firmware updates. Especially so when these official updates - that have supposedly been through rigorous testing and certification processes that seem to do nothing more than delay their release for months - turn out to be so bug-ridden and unstable that the devices they are installed on become unusable. Remember the Android 4.3 fiasco with Samsung? What about Android 4.4.3 basically just being a bug-fix update?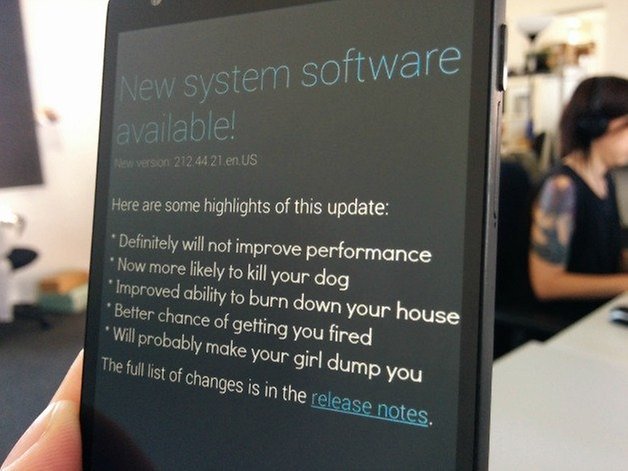 To throw salt in the wound, with some OEMs you are then denied the possibility to downgrade to the last workable official firmware, leaving you stuck with a phone that sometimes doesn't even turn on, or if it does, it won't connect to Wi-Fi, or it randomly reboots, or it won't wake up, or...or...or...and the list goes on and on. The only thing you can do to save your phone is to flash a custom ROM, but then you trip your flash counter and void your warranty. You know, on that phone you paid a fortune for that your manufacture and carrier bricked with their rubbish update!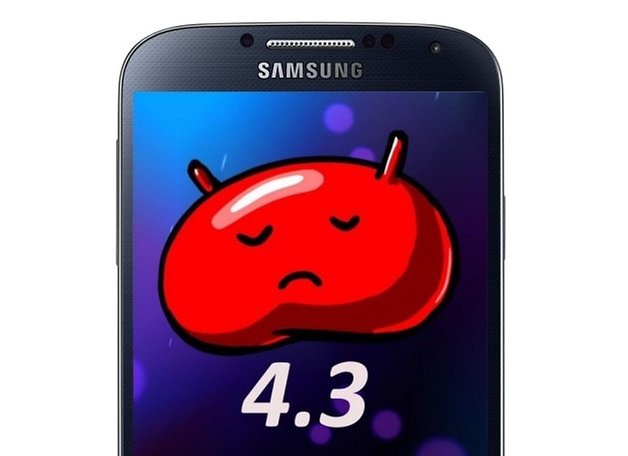 It's bad enough that we are asked to pay an arm and a leg for a device that sometimes gets left behind after only a year when it comes to updates, but it's even worse when the firmware you are ''supposed'' to run isn't even good enough to use the most basic functions of your phone. And if you take matters into your own hands to get your phone working again, you then lose your warranty and ability to have it repaired in future by the very same people who broke it in the first place.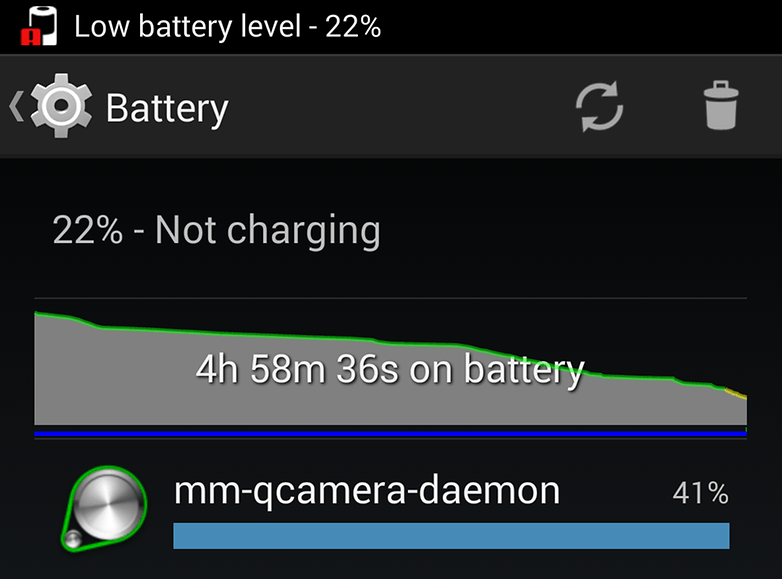 This is absolutely unacceptable and there really needs to be a genuine and costly backlash from customers who have suffered this fate. As consumers, we shouldn't simply sit back and be OK with manufacturers and carriers that delay updates for ages and then accept no responsibility when their pathetic attempts at quality control leave millions with useless hunks of plastic. If you've had a bad update and no response from those responsible you should put your money where your mouth is and take out your frustrations at the cash register. Stop supporting the manufacturers and carriers that don't support you or they'll never learn!
Have you had a bad experience with a carrier or manufacturer update? What response did you get when you asked for support?