Sorry Google, Lenovo has the world's first 4K Chromebook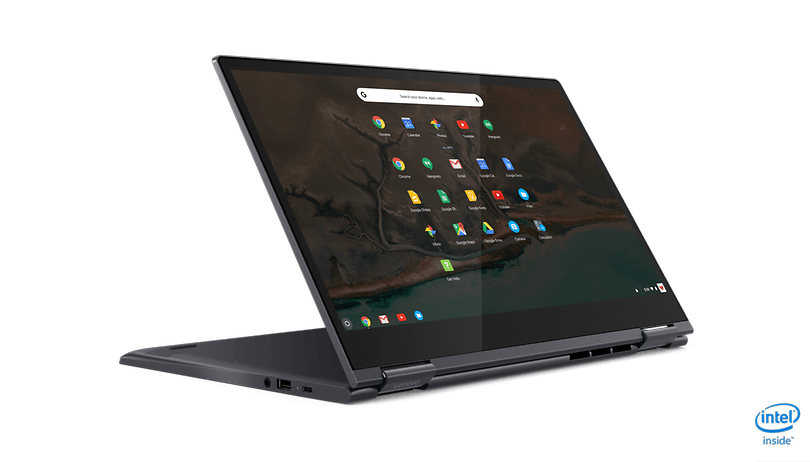 Lenovo has beaten Google in the race to launch the world's first 4K Google OS device with its new Yoga Chromebook, revealed at IFA 2018.
The 2-in-1 device features a 15-inch IPS touchscreen display available in two resolutions: 1920 x 1080 Full HD or 4K 3840 x 2160. There's also an 8th-gen Intel Core i5 processor, 8GB of RAM and 64GB of internal storage, expandable via microSD. There is an Intel HD 620 graphics core as well, although it's unlikely anyone will buy this thing for gaming.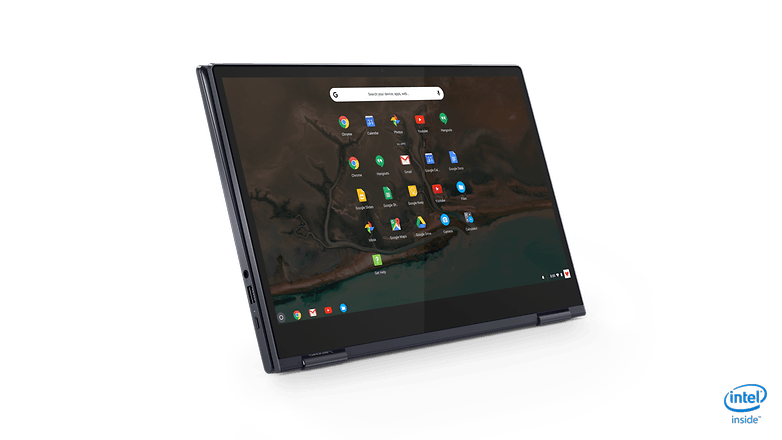 There's USB-C ports on either side plus a full-size USB 3.0 port, and a 3.5mm headphone jack. The battery is a 56 Wh, which Lenovo says will offer somewhere between 9 and 10 hours of battery life.
The 2-in-1 design is typical of Lenovo's Yoga range and the 180-degree hinges allow the Chromebook to be used in what we tentatively categorize as three different formations. Aside from the regular laptop setup, the screen can be flipped back into a 'tent' configuration for watching Netflix or other media. Finally, you can fold the screen all the way to create a (very large) tablet-style setup.
The Yoga Chromebook is big, and it's not light either at 1.9 kg. Still, for home use, it could provide a real alternative for people looking to get rid of their desktop computer and switch to the speed and convenience of Chrome OS.
Prices start at $599 for the Full HD version. At that level, Lenovo is pitching this at the premium end of the Chromebook market, taking aim at Google's Pixelbook like we saw Acer do as well with its new aluminium Chromebook 514. Sales will start in October this year.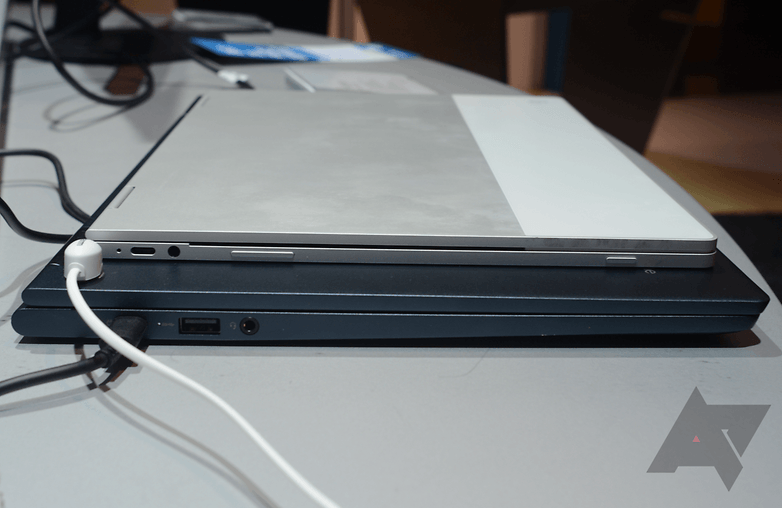 Two more budget Chromebooks to complete the line
Lenovo also showed off two more Chromebooks at IFA 2018, the C330 and the S330. The C330 is an 11.6-inch 2-in-1 with an HD IPS display whilst the S330 is a 14-inch with no 360-degree hinges and a non-touchscreen display.
What do you think of the new Yoga Chromebook? Would you consider choosing this over a Google Pixelbook or ditching your desktop computer?