Android Jelly Bean Update Rolling Out To The Motorola Xoom (Wifi)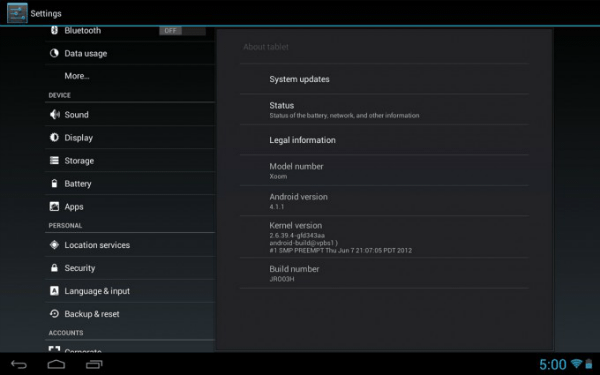 With Android 4.1 updates slowly starting to roll out for the Galaxy Nexus and Nexus S, the only Google experience device that hasn't seen some JB love yet is the Motorola Xoom, which has left owners of the tablet anxiously waiting. But it seems the wait may be coming to an end, as Google has now begun rolling out the Android 4.1 update for the Motorola Xoom.
A changelog for the update was recently posted, and on Tuesday users already began seeing the update appear on their tablets. The update (for the wifi version ONLY) is the same build version that the Nexus 7 recently received, and should bring Xoom tablets to build version 4.1.1 JRO03D.
For those who don't wish to wait, there are reports that some people have been successful in manually downloading and installing the update, but I would really encourage you guys to wait for the official update, as many who attempted the manual update did run into issues.
So with the Motorola Xoom, Nexus S, and Galaxy Nexus all currently receiving updates to non Google experience devices will begin receiving the update (along with Verizon devices). Hopefully, we won't have to wait that long to find out.
Let us know when you receive the update for your Xoom, and let us know how you like Jelly Bean!
Picture credits: android4rt.com