Jelly Bean Update Rolling Out For The Galaxy Note 10.1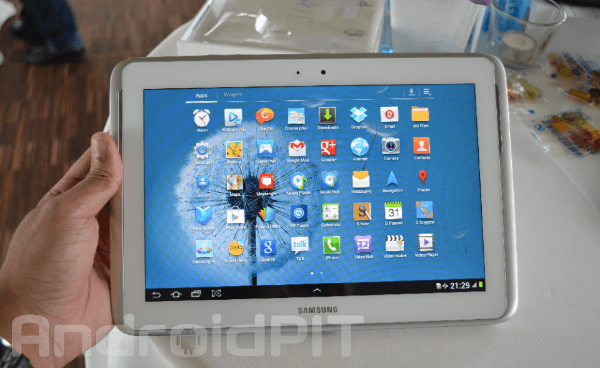 When I first reviewed the Note 10.1, I was so impressed with it that I was sure it would be the next tablet I would purchase, and despite the release of the Nexus 10, I'm actually still learning towards the Note 10.1 as being the best tablet out there. The only thing that was holding the device back was that it was running Android ICS, and not Jelly Bean, meaning that it hadn't gotten a taste of that performance enhancing 4.1 butter. But all that is about to change, as Samsung has started rolling out Android Jelly Bean update to Note 10.1 devices in Germany, and can also be downloaded and installed right NOW if you don't feel like waiting.
Here's the proof, courtesy of SamMobile: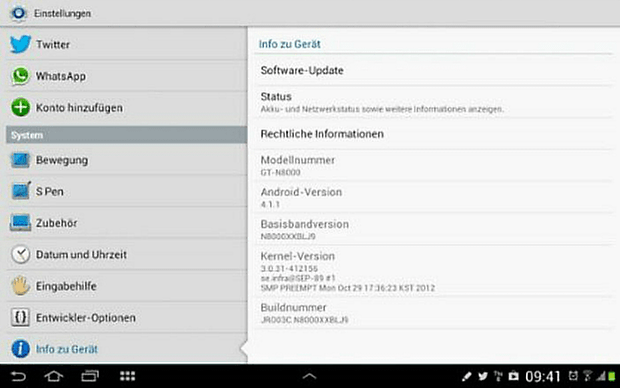 The OTA update is currently only available in Germany, but you can download the update and install from samfirmware.com if you don't feel like waiting on it.
Expect the update to be around 300MB, which updates the Note 10.1 to PDA version N8000XXBLJ9 CSC version N8000OXABLJ9 and MODEM version N8000XXBLJ9.
The Note 10.1 is doing particularly well for Samsung, and has aided Samsung in making big strides this year in the tablet market. It's still one of the best, if not THE best, tablet(s) I have ever used, and I can only imagine how much more amazing it will be with a dose of Jelly Bean. My Note 2 comes with JB out of the box, and if the experience on the Note 10.1 is as good as it is on Samsung's newest phablet, then I'm confident that Note 10.1 owners will notice a VERY big change in performance, smoothness, and functionality.
So keep your eyes out for the update on your device, and if you decide to manually update, take your time and follow instructions step by step.
Note 10.1 owners: Let me know when the update reaches you and how it's performing on your device when you get/update it!