Honor 8: what you need to know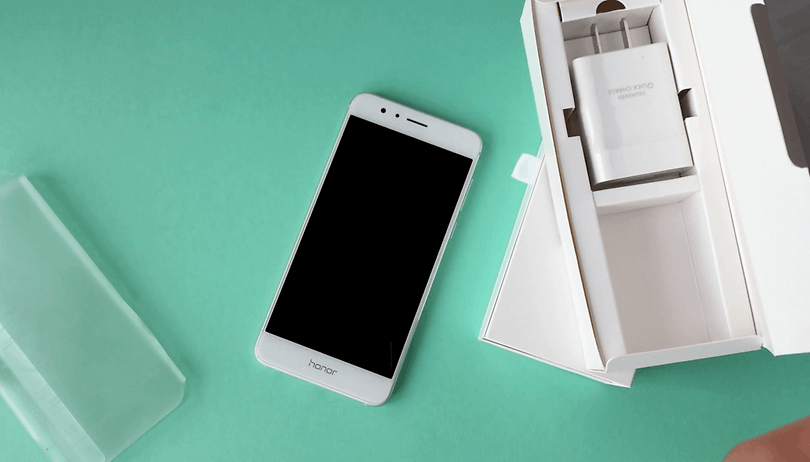 The release of the Honor 8 is coming. The follow-up to last year's Honor 7, which we gave four-and-a-half stars for being a fantastic all-round unit, is about to go on sale. What can you expect from this year's budget wonder? For one thing, this could very well be the best budget phone ever made.
Whereas last year's model had an overtly Huawei-influenced design, following the Huawei P8 quite closely, this time around there are some major changes. The design of the Honor 8 is more premium than ever. It has a metal frame encasing glass panels on the front and back. There are four antennas on the sides and a familiar round-cornered rectangular shape. The Honor 8's design is very similar to another phone. Yes, the iPhone 6.
Take a closer look in our unboxing video right here:
Regarding specs for the Honor 8, we're looking at some seriously good hardware for a mid-range device. It has a 5.2-inch HD display, two 12 MP main cameras (like the Huawei P9), an 8 MP front camera, plus 3 or 4 GB of RAM, all powered by the Kirin 950 processor. It also comes with a microSD card slot and 3,000-mAh battery running on EMUI-skinned Android 6.0 Marshmallow. It comes close, on paper at least, to a current flagship phone. This is certain to be a small, or perhaps ever a major, triumph for Honor.
We're currently testing the Honor 8 and will publish our full review very soon. For a device that will cost only a little more than $300, this is a seriously impressive feat on Honor's part. We're awaiting confirmation of the exact date it goes on sale in the US, along with exact pricing. A launch will be held on August 16 - we'll keep you posted as more details about it roll in.
Have you used an Honor device before? What do you think of them? Let us know in the comments.