Google "Street View Trekker" Backpack: An Accident Waiting To Happen?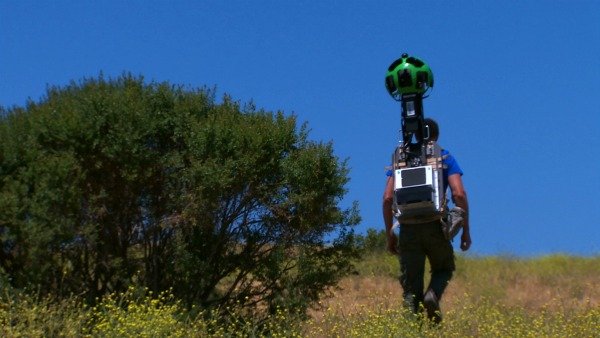 The Google Maps team has introduced a quite interesting spin off of their Street View car dubbed the "Street View Trekker", which is essentially a backpack miniaturized/mobile version of the Street View car. While multiple people have tested the device and have been quite surprised by how easy it is to move around with, I have my reservations about how safe this technology actually is. Don't get what I mean? Keep reading :-D
The Trekker contains a 15 lens camera that can shoot 46 megapixel images, and is controlled by an Android phone that's plugged into the device. Reports indicate that despite its size, it's really lightweight and easy to move around in.
Only a few of the backpacks exist right now, and naturally isn't something consumers will be able to purchase. I can see how it could be useful for mapping out locations that cars and bikes can't reach, such as castles, ruins, or hiking trails, and I'm sure they would add a lot of cool new views to Street View.
Street View engineering director Luc Vincent wore the Trekker on a skiing trip recently, and stated that "It's really not so bad. You've just got to be a bit careful obviously, but hey, it works".
"Be a bit careful" is for right, as I could see how this thing could be an accident waiting to happen. Remember the crash the Google Maps car was in last month? For those who didn't hear about it, here's what it left car looking like: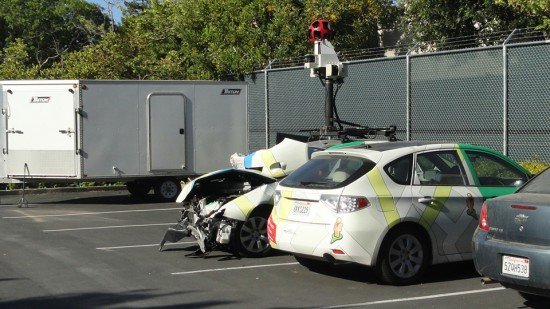 Doesn't look too good right? Well imagine skiing or surfing with this thing on your back! I mean damn...walking is even dangerous enough these days. Hopefully, the Google employee who wears theTrekker won't end up looking like this: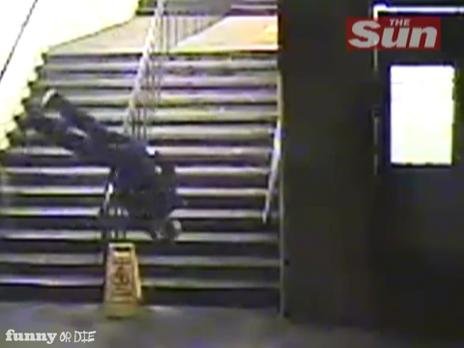 Sorry to the poor guy this happened too, and I feel horrible in admitting how incredibly hilarious that picture is.
Google has apparently already starting using the backpacks in certain locations, so don't be alarmed when you start seeing someone walking around your neighborhood looking like this: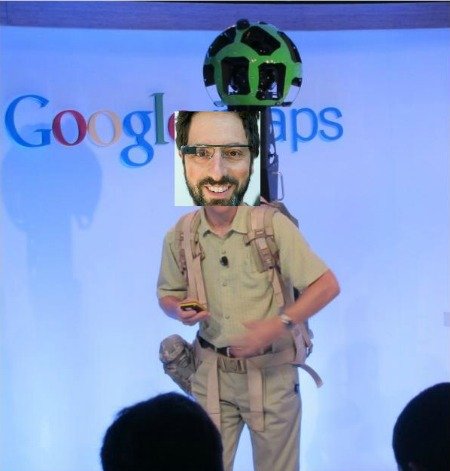 No it's not a cyborg. It's just Google innovating.
Update: I just have to say it one more time...the picture of that guy falling down the steps absolutely KILLS ME.
Picture credits: wired.com - techland.time.com - assets0.ordienetworks.com (Gborg pic combined and poorly edited by myself :-D )