Google Now Updated, Includes Concert Tickets And Car Rentals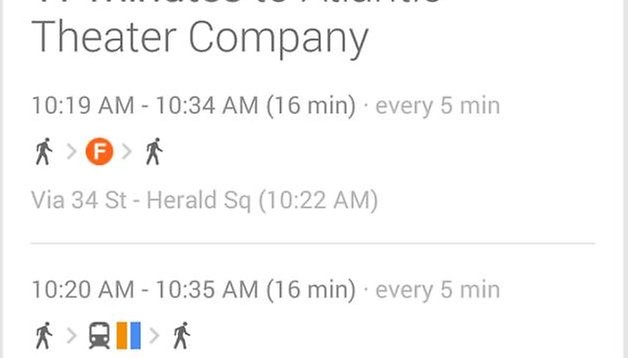 All apps should get their fair share of updates and upgrades from time to time in order to keep up with the competition, and the same applies to Google Now. Before we continue, here is a brief description of Google Now app will deliver new cards that provide even more information at your fingertips, where you can now locate cards for car rentals, concert tickets, commute sharing, NCAA football and additional reminders, in addition to improvements made to public transit and updated TV cards.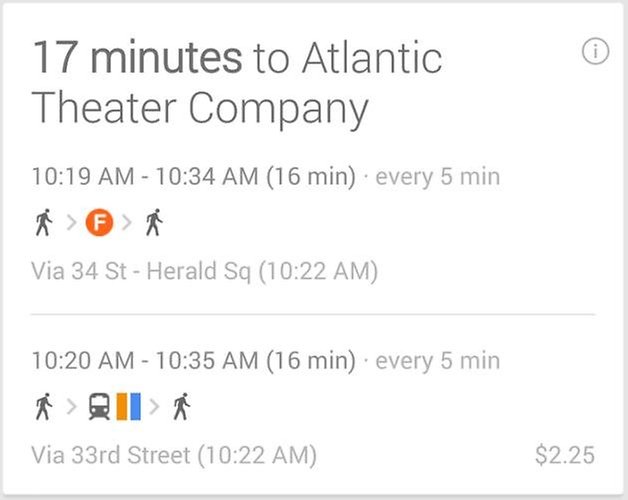 What's New?
Car rentals card
The new car rentals card will allow you to obtain reservation details as well as directions to the rental center straight from Google Now, and when you put two and two together - in this case, having it placed alongside the boarding pass and hotel reservation cards, you would find Google Now to be an indispensable travel companion who does not nag you on what time you should get up during your vacation, or to put on more sunblock or to avoid tourist traps.
Concert ticket card
If you happen to be all geared up for a concert later in the day, Google Now has got you covered, as it will already prepare your event ticket when you arrive at the venue, alongside other popular, locally relevant websites, including the upcoming events page for the venue.
Improved public transit cards
Those who tend to take public transport regularly, Google Now is now smart enough to inform you about the last train or bus to home, where barring unforeseen circumstances, you should not miss your bus or train home, ever again.
Commute sharing card
Each time you leave from work, you can opt to let your loved ones know that you are making your way back, so that they know what time to expect you.
Set reminders while you search
Whenever you try to locate music artists, movie actors, filmmakers and TV shows on Google, you will be greeted with a new "remind me" button on the panel by the search results. Clicking on it will see a Google Now reminder pop up for new albums, book releases or upcoming TV episodes.
Updated TV card
This is meant for folks living in the US only, as Google Now is now capable of informing you about the news mentioned and music playing in the TV show you're watching, apart from program information and people mentioned in show. All you need to do is tap on the TV card if you happen to have a smart TV, or tap on the mic and say "listen to TV".
NCAA football scores
Football season is about to kick off, and Google Now has you covered since you will be able to keep track of real-time scores for your favorite NCAA team in Google Now. 'Nuff said!
Download the latest version of Google Now on your Android 4.1 or higher device here.