Hangouts update: 10 things you need to know about Google Voice and Hangouts Dialer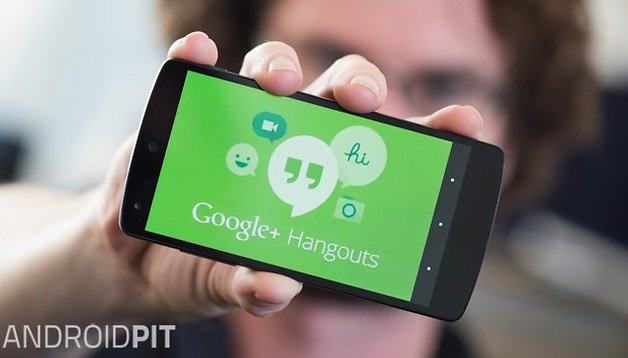 Google Hangouts has just been updated with Material Design and has also had Google Voice integration finally added. Plus, there's a new Hangouts Dialer app to add to your list. If you're as confused as we were, stick with us as we explain the new landscape of Hangouts, Hangouts Dialer and Google Voice.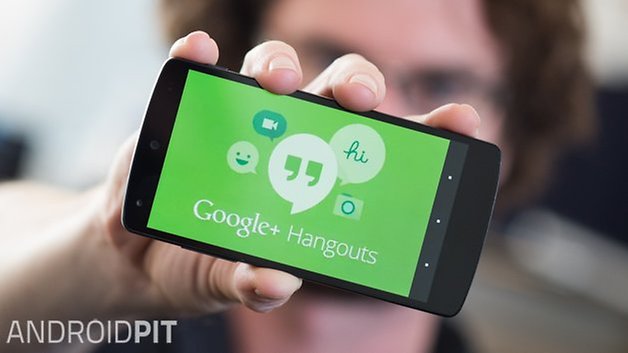 Hangouts now supports incoming and outbound calls
Google Voice, as great a service as it is, has been stagnating for ages. Google Voice functionality has slowly been migrating to Hangouts, with incoming calls being supported for a while now. The latest update adds outbound calls to Hangouts, effectively disemboweling Google Voice entirely.
Google Voice is (almost) dead
Google Voice is still there as a standalone app, but it is on serious life support. It won't be long until Hangouts completely consumes it and it drifts into the mists of apps you used to use. Adding full Google Voice functionality to Hangouts is a big deal for Hangouts, putting it on the same VoIP playing field as Skype.
International calls are cheap
Because the Google Voice outbound call service has been included in hangouts, you're going to want to consider using it to communicate with friends and family as you currently do with Skype. Hangouts offers some pretty competitive international rates.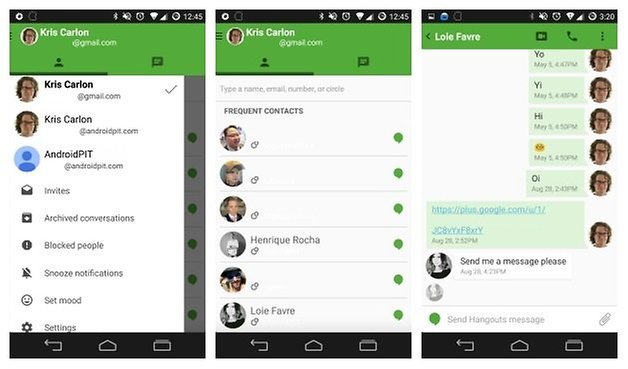 Hangouts looks different
The first thing you'll notice is that hangouts has a new Material Design overhaul, but it's super easy to navigate. You have two active tabs and a slide out navigation drawer. The two tabs are for your contacts and for your messages: simple.
Swipe to archive is gone
If you had the same issues I had with accidentally archiving chats then your clumsiness has been rewarded: because swiping now switches between tabs, Google has removed the swipe to archive function from the new Hangouts. Now if you want to archive a Hangout you simply long press a chat in the Hangouts inbox and then the box icon up top with the arrow on it. Alternatively, from within the Hangout itself, hit the menu button at the top right and look for Archive.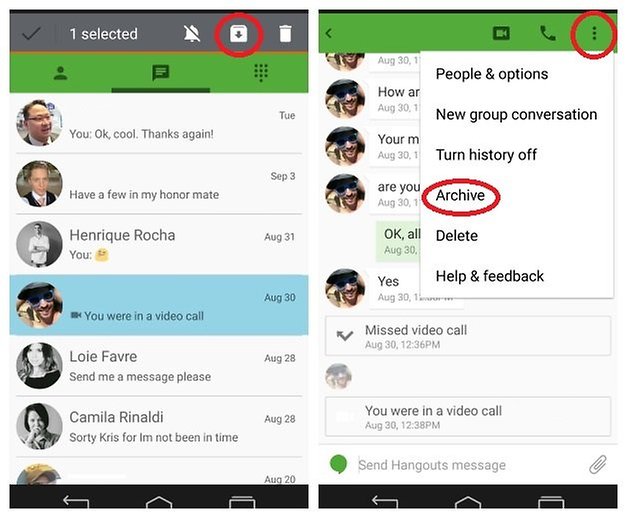 You should install Hangouts Dialer
Go to the Play Store and install Hangouts Dialer too. You'll notice that you now have an additional tab in Hangouts: the Hangouts Dialer. That's right, the Dialer app simply gets absorbed by the Hangouts app, so there's no need to open it separately. If you do, you'll simply see the triple-tabbed Hangouts.
Link your Google Voice number
If you're already using Google Voice (which is limited to those in the US), just go to the settings of Hangouts to turn Google Voice text messages and voicemails on. Once you've done this any old messages you had in Google Voice will not be visible in Hangouts, and messages appearing in Hangouts will no longer appear in Google Voice. Make sure to check the box under your Google Voice number to have any incoming Google Voice calls re-routed to Hangouts.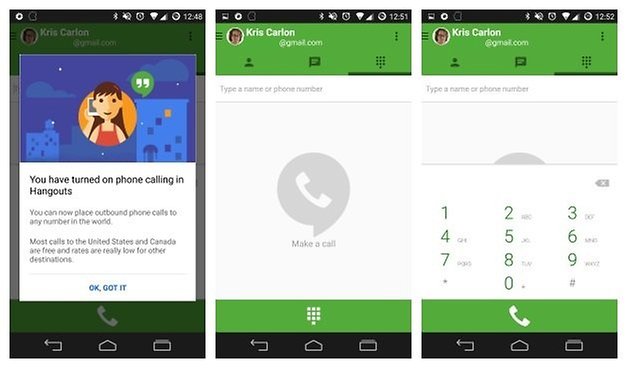 Voicemail notifications come to Hangouts
When you miss a Google Voice call you'll now get a voicemail notification from Hangouts instead. It will appear at the top of your Hangouts list as a new message with a voicemail icon like a tape. Open the Hangouts notification and hit the play button to listen to your message.
Calls to the US and Canada are free
With the update, calls to the US and Canada are now entirely free. You don't even need to be using the Google Voice service to take advantage of the new deal. It's now a basic function of Hangouts.
Your iPhone friends haven't been forgotten
Google has also updated the Google Voice for iOS app and outbound calls will also be made available to your Apple-owning friends and family. Web users of Hangouts will also be able to make and receive calls to both Android and iOS as soon as the feature is made available on the server side for your connection.
If you can't wait for the OTA update from the Play Store, you can download the Hangouts update courtesy of Android Police.
Are you using Google Voice with Hangouts? Do you think Hangouts can now compete with Skype?