World's first foldable smartphone is here and it's not by Samsung or LG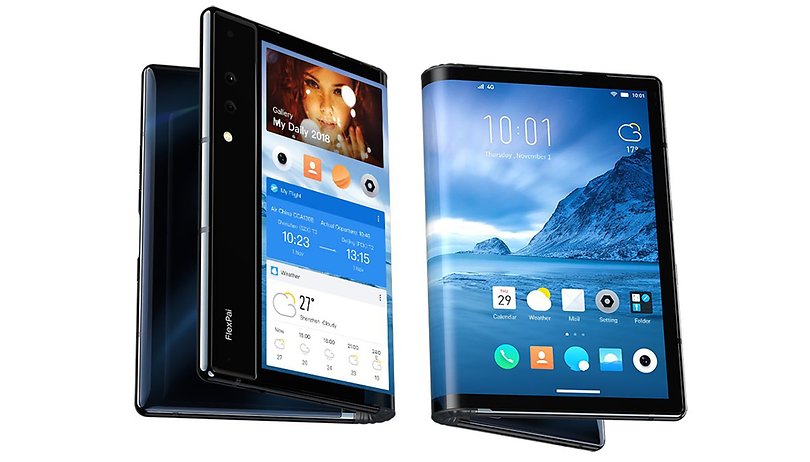 The foldable smartphone rumor mill has been spinning since 2015 thanks to companies like Samsung and LG. At an event last week, Huawei also confirmed jumping on the bandwagon. However, all of these manufacturers were beaten to the punch by Chinese company Royole, which unveiled the world's first foldable smartphone, called FlexPai, at an event in Beijing yesterday.
While being first is always noteworthy, what does the device actually offer? The FlexPai sports a 7.8 inch AMOLED screen with a 1920x 1440 resolution, when expanded. It can bend from 0 to 180 degrees and the manufacturer claims it can withstand more than 200, 000 bends.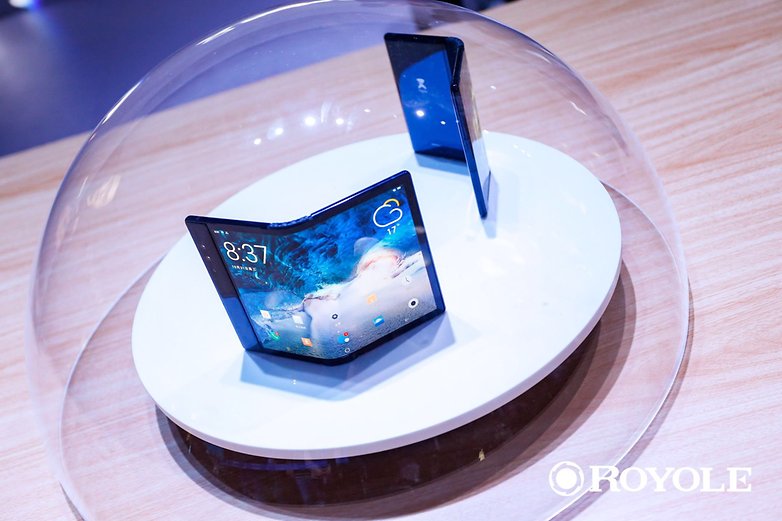 When folded, the display shrinks to a much more compact size of 4 inches. According to Royole, you can also operate it split-screen thanks to their custom Water OS, designed specifically for foldable devices. This makes the smartphone's aspect ratios 4:3, 16:9 and 18:9, depending on whether the device is folded or unfolded.
Flexible displays fuel the next generation of wearables
There is also the option to display incoming calls and notifications on the edge screen (the fold), but we're not sure how useful that really is. It's very likely to miss calls if your phone is on silent mode and lying on your desk.
Powerful on paper
It seems that with FlexPai, Royole not only want to show off their innovative flexible design, but compete with current smartphones in the spec department too. One trend they are not following is the multiple camera trend we've seen with the Samsung A9 and Honor Magic 2. The FlexPai opts for just two sensors - a 16 MP wide-angle camera and 20 MP telephoto one, which will be able to capture pics at unique angles thanks to the foldable design.
The Royole smartphone is also rumored to be equipped with Snapdragon's latest chipset (Snapdragon 855, also known as 8150). If the rumors are confirmed, the FlexPai will be the first device to sport the octa-core 2.8 GHz processor. In terms of RAM and storage, there are no surprises - 8 GB RAM and 256 GB storage, which can be further expanded with a microSD card. The phone will also come out of the box with Android 9 Pie.
However, while the specs sound impressive on paper, we're not sure if that will translate into amazing performance in reality. This demo video posted on Twitter is not very convincing:
This is the "world's first foldable screen phone" released by Rouyu Technology, which will use the Snapdragon 8150 processor, but its design is very rough, just to seize the "first", this is a futures product. pic.twitter.com/M0v9o2z0Bw

— Ice universe (@UniverseIce) October 31, 2018
Foldable but not compact
Finally, we have to discuss FlexPai's dimensions. The device might look quite small when folded but it is unfortunately not very ergonomic. It's 134 mm high, 190 mm wide and 7.6 mm in depth. It looks bulky when folded and for a smartphone, it's on the heavy side. It weighs 320 g, almost twice as much as the Pixel 3 XL, which weighs in at 184 and heavier than the Samsung Note 9 (one of the larger smartphones available on the market), which is only 201 g in comparison. With a starting price of over $1200 (for the 6GB RAM, 128 GB storage model), this weight might be too much for most users to overlook.
For now, the device will only be sold in China via 'flash sales' and there are no official news on availability in other regions. While we're excited for its release, we're not yet sure how successful the FlexPai will actually be.
What do you think? Would you buy a foldable smartphone from Royole or wait to see what Samsung and co have to offer? Let us know in the comments below.